The Inaugural Event Comes Home A Winner
By Brian Brennan   –   Photography By Author
Car events are a common occurrence in our hobby but a new event that sets a "bar" so clearly above any event to date is really mind blowing. The Inaugural Triple Crown of Rodding presented by PPG event at the Nashville Superspeedway literally had it all on the first day, one more day to experience, from great weather, a stunning array of hot rods (cars and trucks), a manufacturers row like we haven't seen in years, and what can only be said are awards that have everyone talking. When was the last time you saw in head-to-head competition Grand National Roadster Show AMBR winning roadsters, Slonaker winner and competitors from the GNRS, Sacramento Autorama Custom D'Elegance winner, Barret-Jackson Gold Cup winner, Goodguys topflight winners, Detroit Autorama Ridler contenders, and on and on competing? And that's not even scratching the surface. The level of cars seen today and tomorrow at the Nashville Superspeedway is truly a one-of-a-kind event.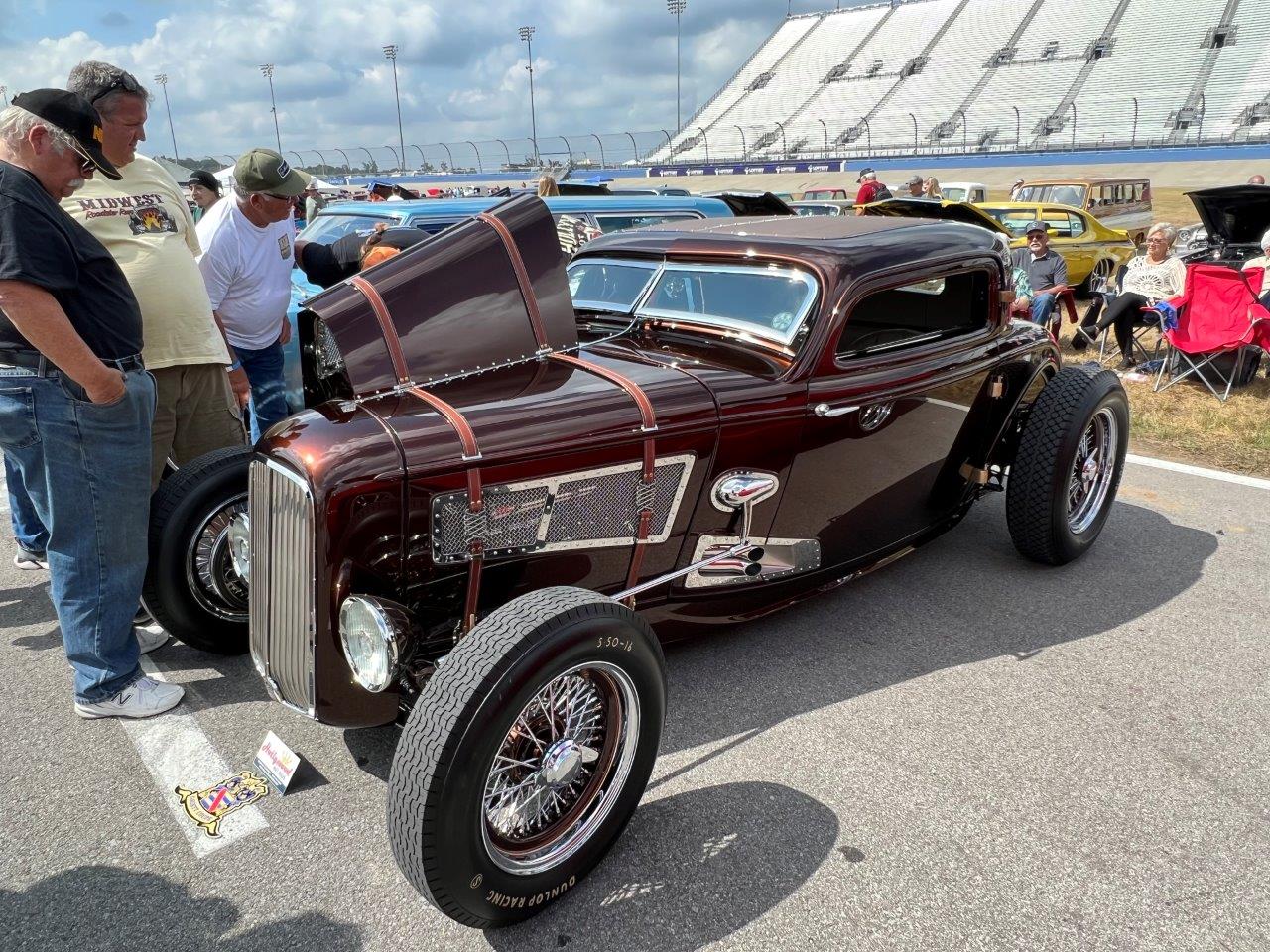 Those familiar with the Triple Crown of Rodding from previous years know of the high benchmark set for Best Street Rod, Best Street Machine, and Best Street Cruiser. But now the event has introduced three categories for street trucks. The three categories include Best Truck (up to '72), Best Truck ('73-'87) and Best Truck ('88-98). Here the best car categories are presented by ARP (the fastener people) while the best truck categories are presented by LMC. The six Triple Crown of Rodding winners will also be invited to participate Barrett-Jackson Cup in January of 2024 and the possibility of taking home $20,000. In the meantime, they will go home with beautifully machined billet aluminum trophies that feature stunning chrome plating all by Advanced Plating who is the one bringing the six trophies to fruition. To accompany these distinctive trophies the car and truck owners will also take home a custom SG-1 Gibson guitar (the real deal) again through Gibson guitar and Advanced Plating who artfully crafted these stunning fully functioning guitars.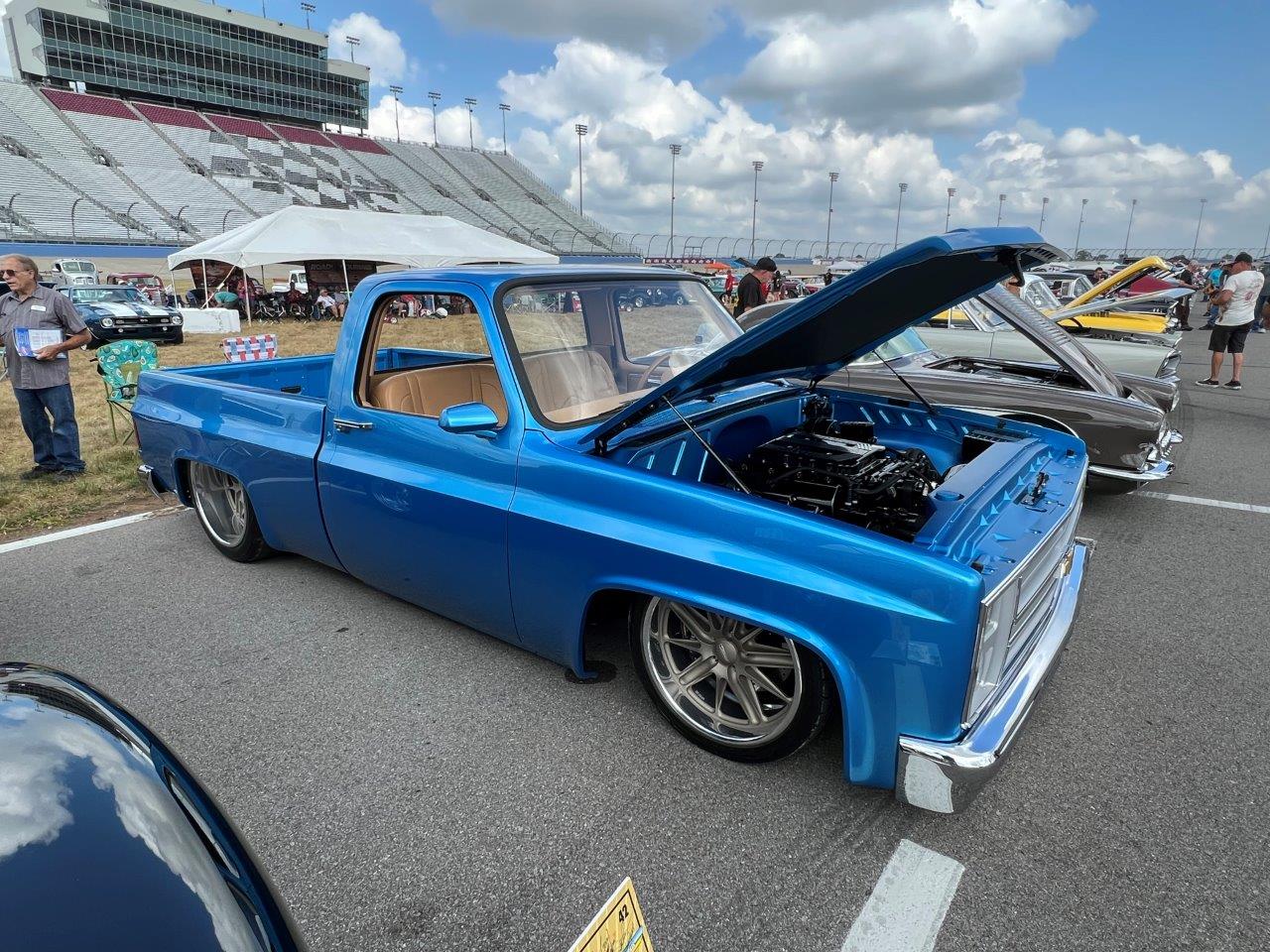 There is also a Meet and Greet today that featured literally the top builders from our hobby who were all on hand to sign autographs and at the same time to select their favorite ride from 1,500-plus hot rods on the Nashville Superspeedway grounds. Each builder also made his own distinctive trophy, selected his favorite ride, and on Saturday will present them to the ride's owner.
You can also look for more coverage and a complete breakdown of winners, trophies, and the winner of the impressive 50-50 drawing as well as the winner take home the beautifully customized 2023 Chevy standard cab pickup painted in Alloway black and features flames, a lowering kit, and custom wheels from Billet Specialties.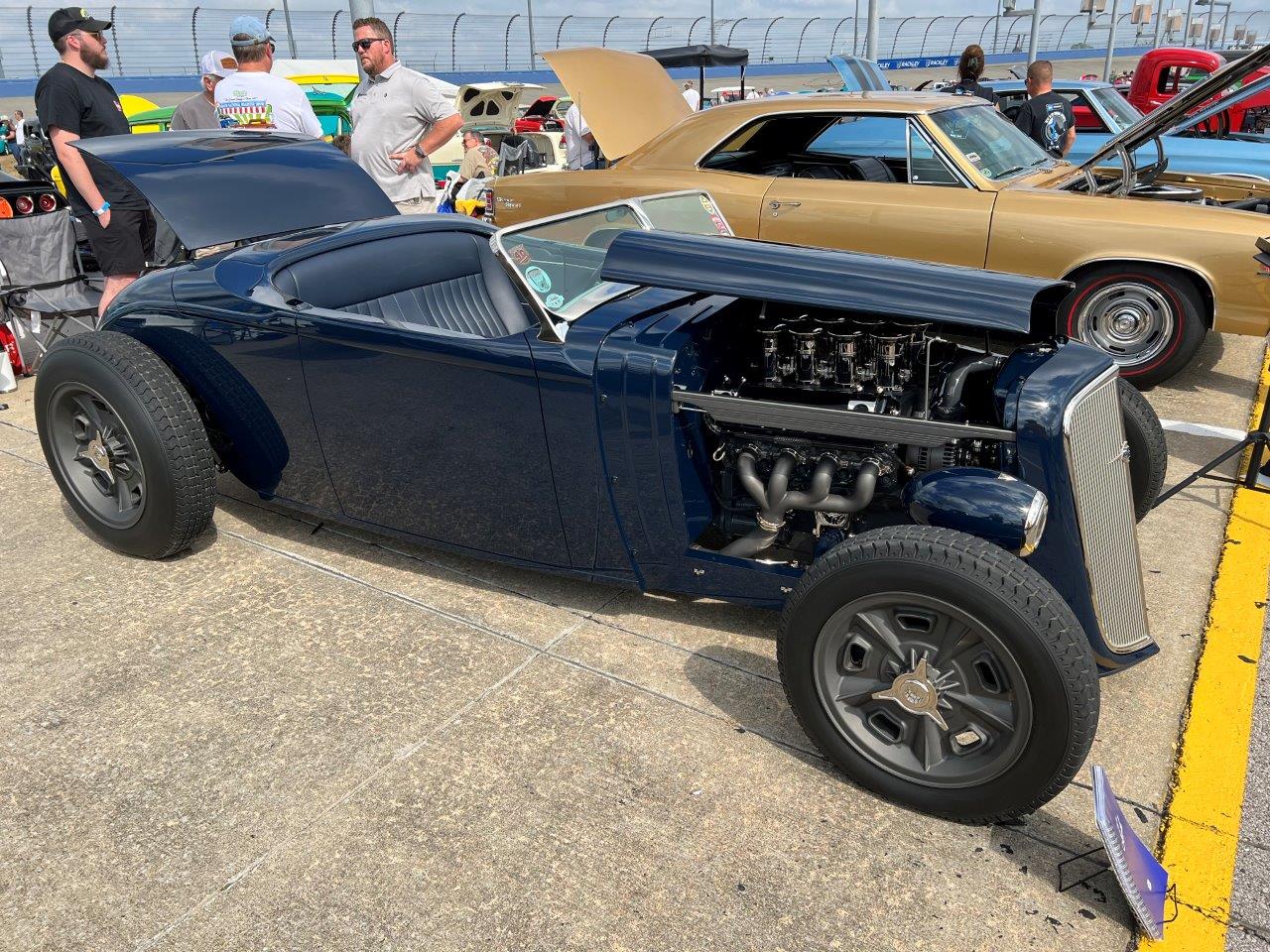 There's also going to be more very happy hot rodders who will take home an impressive award and gift pack in the Top 30 and Elite 10 categories. These awards are presented by Classic Performance Products, Inc., better known to all of us as CPP.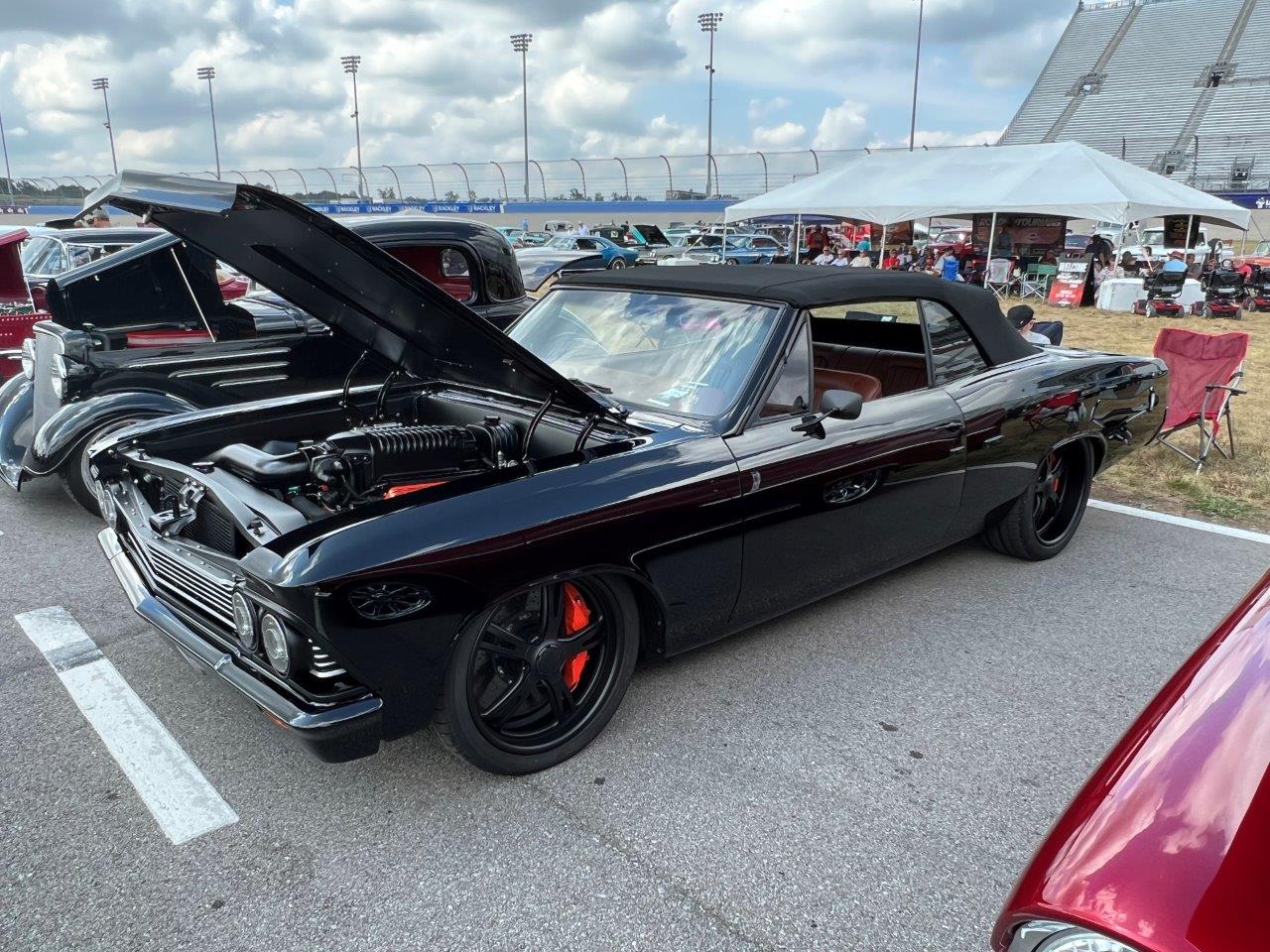 There is lots more to see and hear (yes, here as the cackle cars are always fun) and with a swap meet there is plenty for everyone get involved including the little ones with the Kids Coloring Contest Presented by PPG – awards and all.