Jersey Hot Rodder Cooks Up a Day Two Treat
By Scotty Lachenauer   –   Photography by the Author
"You can say I'm an old hand at this, you know, cruising, street racing, and having a good time here at the Jersey Shore," Fred "Curly" DellaPietro declares, when talking about the history forged between himself and his stable of Chevys. "I've got this '67 Chevelle Super Sport and my trusty '55 that I've been running since the '60s. Yeah, I've been doing this for the past six decades and love every minute of it."
Curly is a Jersey shorefront staple and participates in local cruises regularly. "With our miles of roads along the spectacular beaches, it's a great scene here. Of course, there was plenty of street racing back in the day, and with Raceway Park just a few miles away, it was an outstanding locale if you were a muscle car lover," Curly states.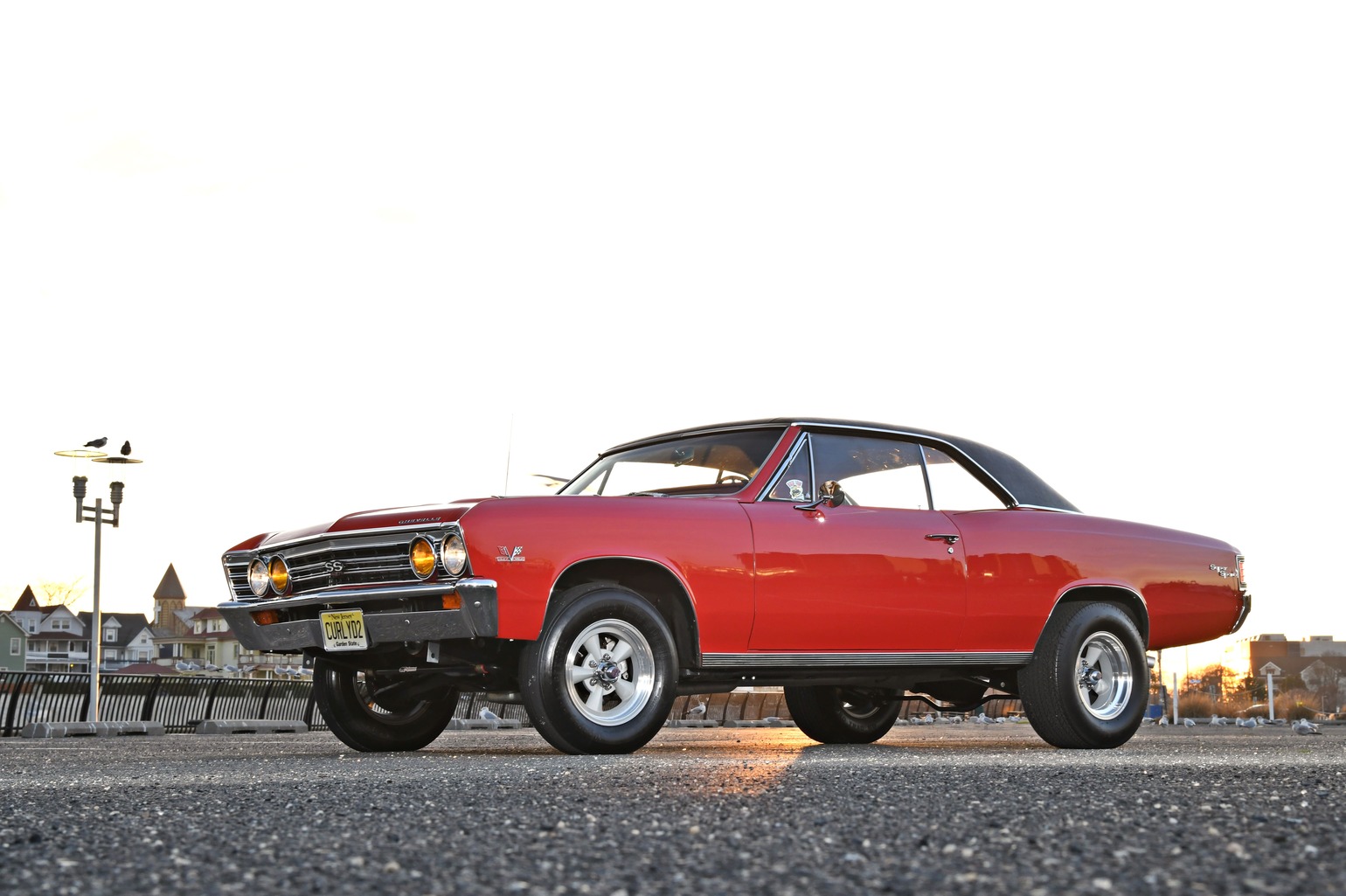 Since Raceway Park was shut down, many of the cars that battled it out on the strip have returned to the streets as beefed-up cruisers. "The Asbury Park Circuit, our old cruising turf, has come back and breathed new life into the scene at the Jersey Shore," Curly reports.
Love This Car? Check this out: One Man's Passion Turns Into His Drive to Build the Ultimate 1967 Chevelle
Curly has spent his entire life in the Keansburg area of New Jersey, just blocks from the bay and a few miles from the ocean. "Growing up, my dad had nothing but Chevys in the driveway, and I learned how to drive his '55 Chevy hardtop when I was just 15," Curly reminisces. "I was drawn to its design from the start and since then I've owned at least 10 more '55s. I still have my last one. It's got a built-up small-block pushing 410 hp."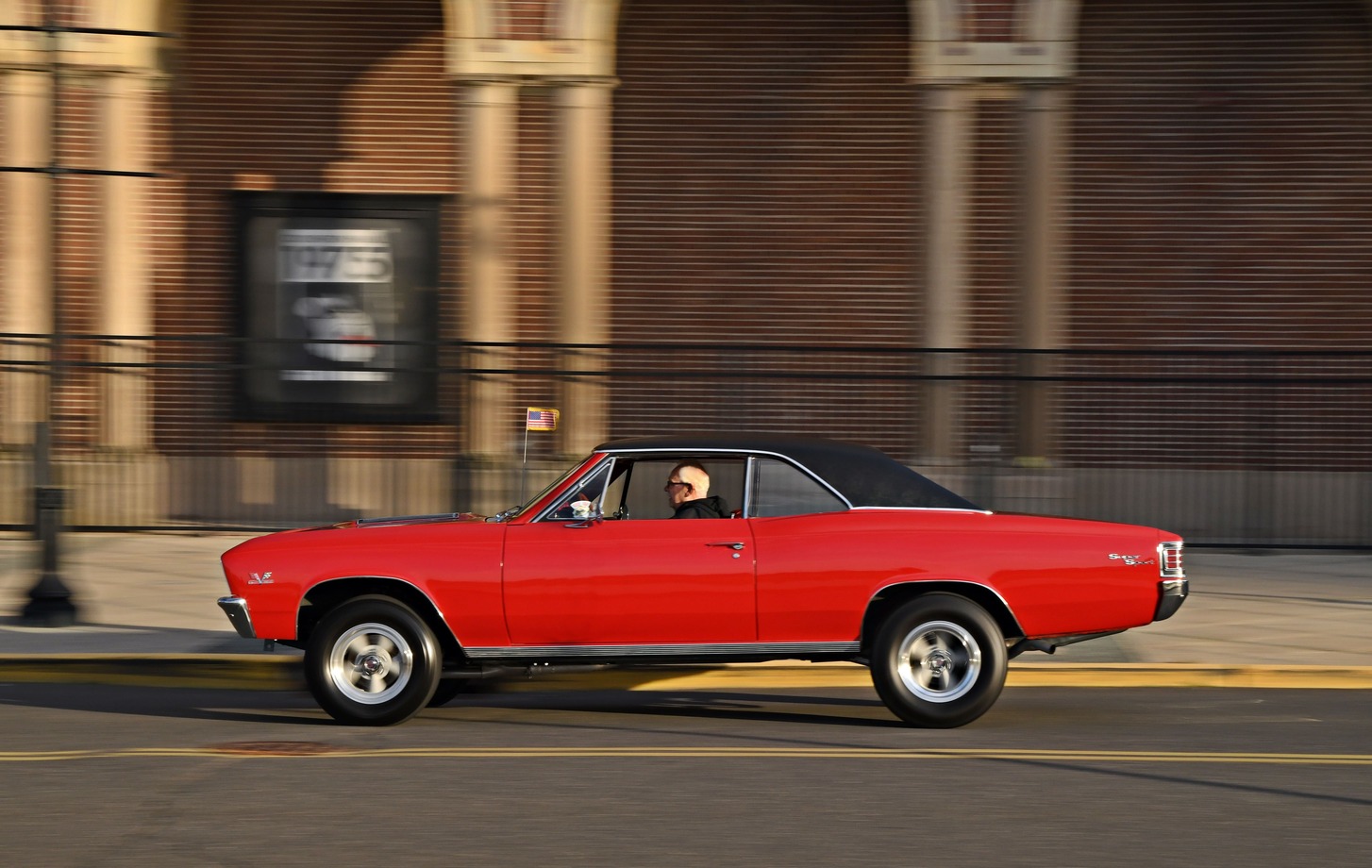 Over the years Curly followed his love of cars and went into the automotive repair field working at a nearby Sears Auto Center for over 30 years. The story on this Chevelle starts about three years ago when Curly was looking on the Internet and found this car about 10 miles away in Spotswood, New Jersey. "I liked it because it was a Super Sport and had a clean body, even though the paint was a mess," Curly says. "It had a 396 and just looked like a good builder, so I pulled the trigger and brought it home."
Once the car was in Curly's possession, he put it through the paces; the 396 had issues so it only lasted about six months. He then decided to revamp the entire car. The body-off resto started by stripping the chassis, painting it with POR-15, then updating it with new control arms and sway bars front and rear.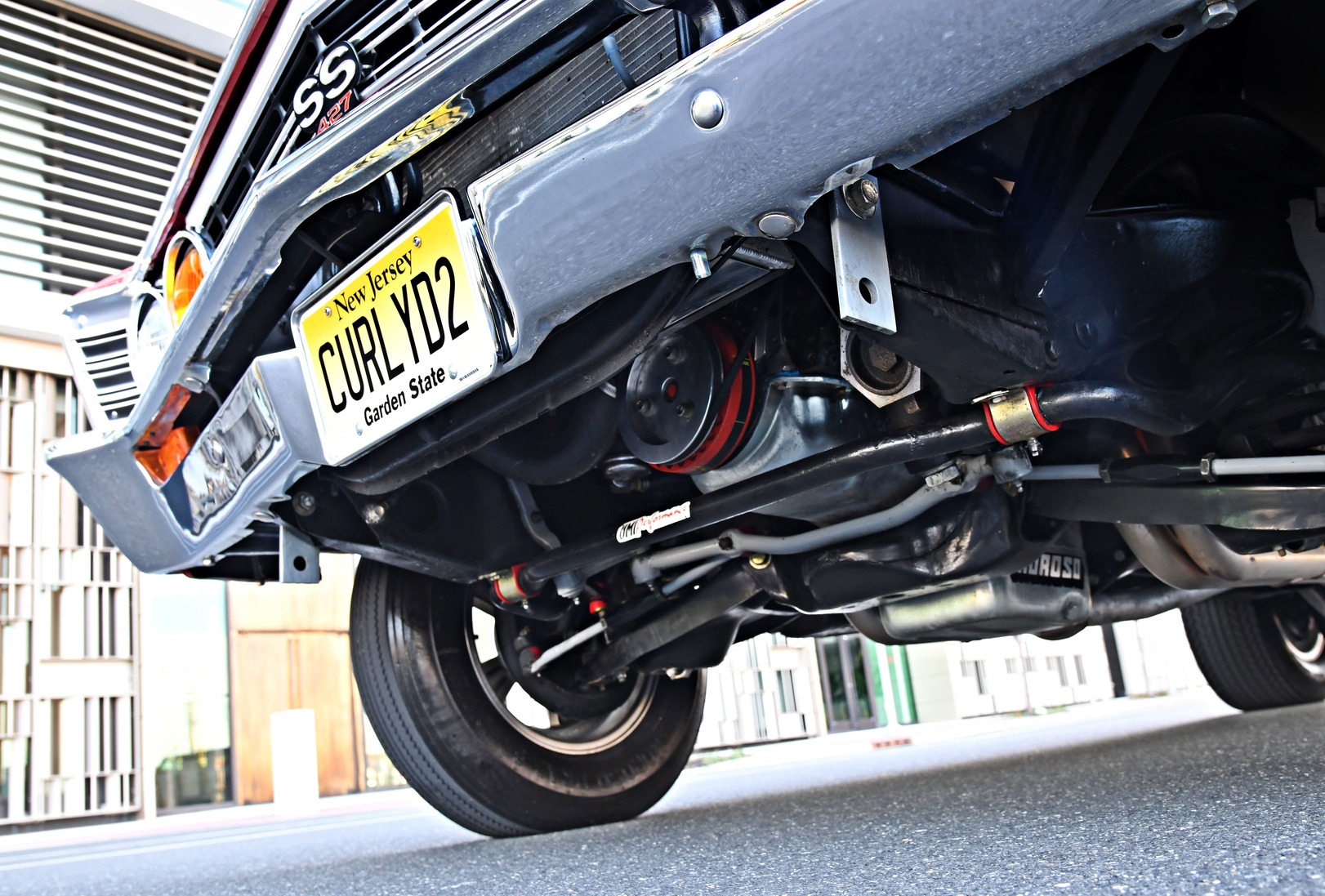 As far as stance goes, Curly had an idea in mind. "Back in the day, I saw Rich Conklin's beautiful '55 Chevy at Raceway Park. This car was lifted front and back and I loved the way it looked," Curley conveys. "I knew he had ball joint extensions up front, and I wanted to mimic that car's look." To get the lift he was after, Curly added Moog heavy-duty springs and a set of ball joint spacers up front. He grabbed a set of basic front shocks and added Speedway shock extensions for a proper fit. Out back, he continued with the Moog heavy-duty springs and added HiJacker air shocks.
Next, the GM 12-bolt rear was installed after some basic maintenance then stuffed with street-friendly 3.31 gears. Shifting is handled by a wide-ratio M22 transmission built by Jeff Collins at Midwest Muncie in Germantown, Wisconsin.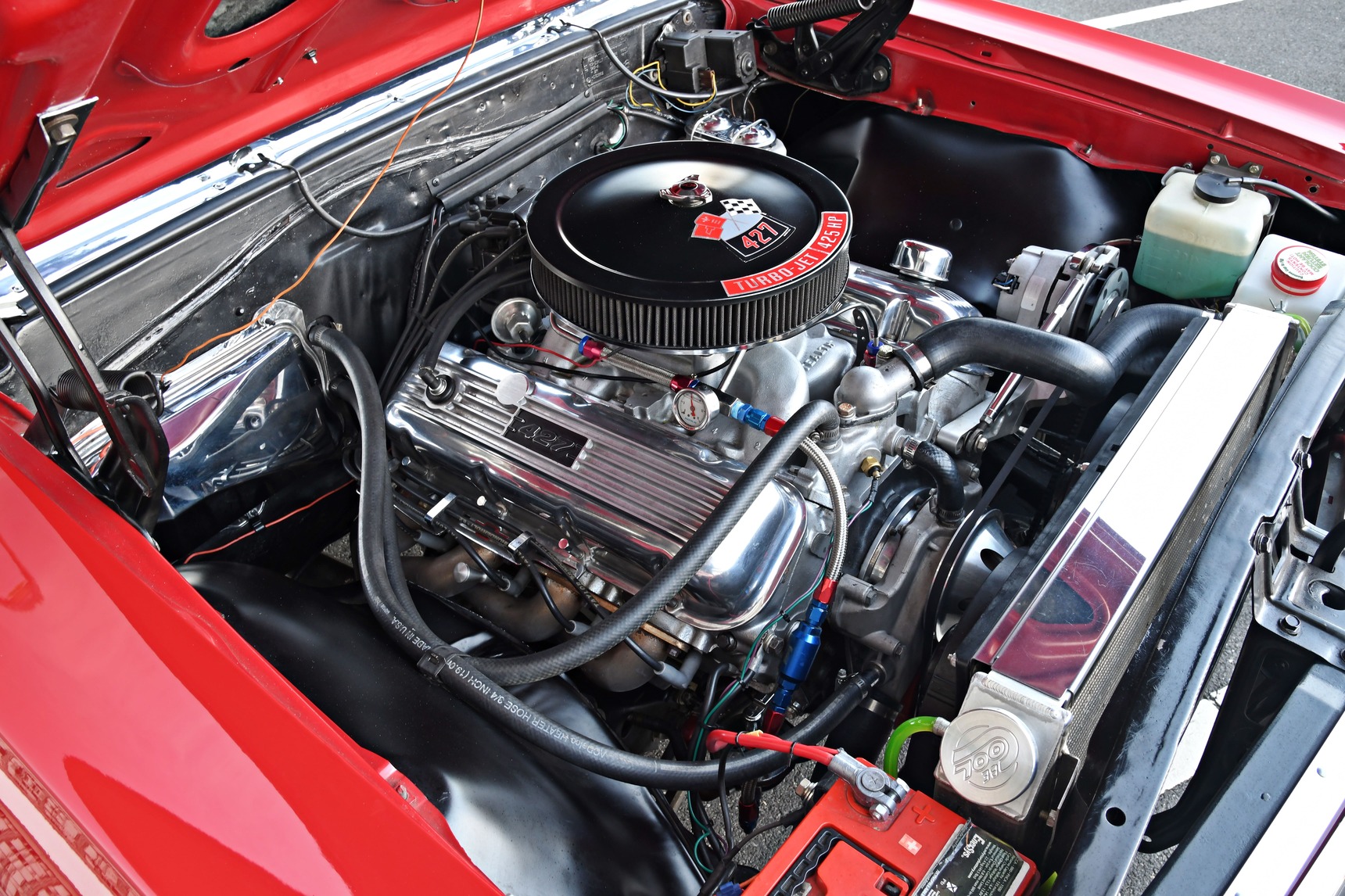 For stopping power, Curly installed a set of GM single-piston disc brakes up front and rebuilt the stock rear drums out back. All-new brake lines were added along with a new Saginaw quick-ratio manual steering box from Borgeson.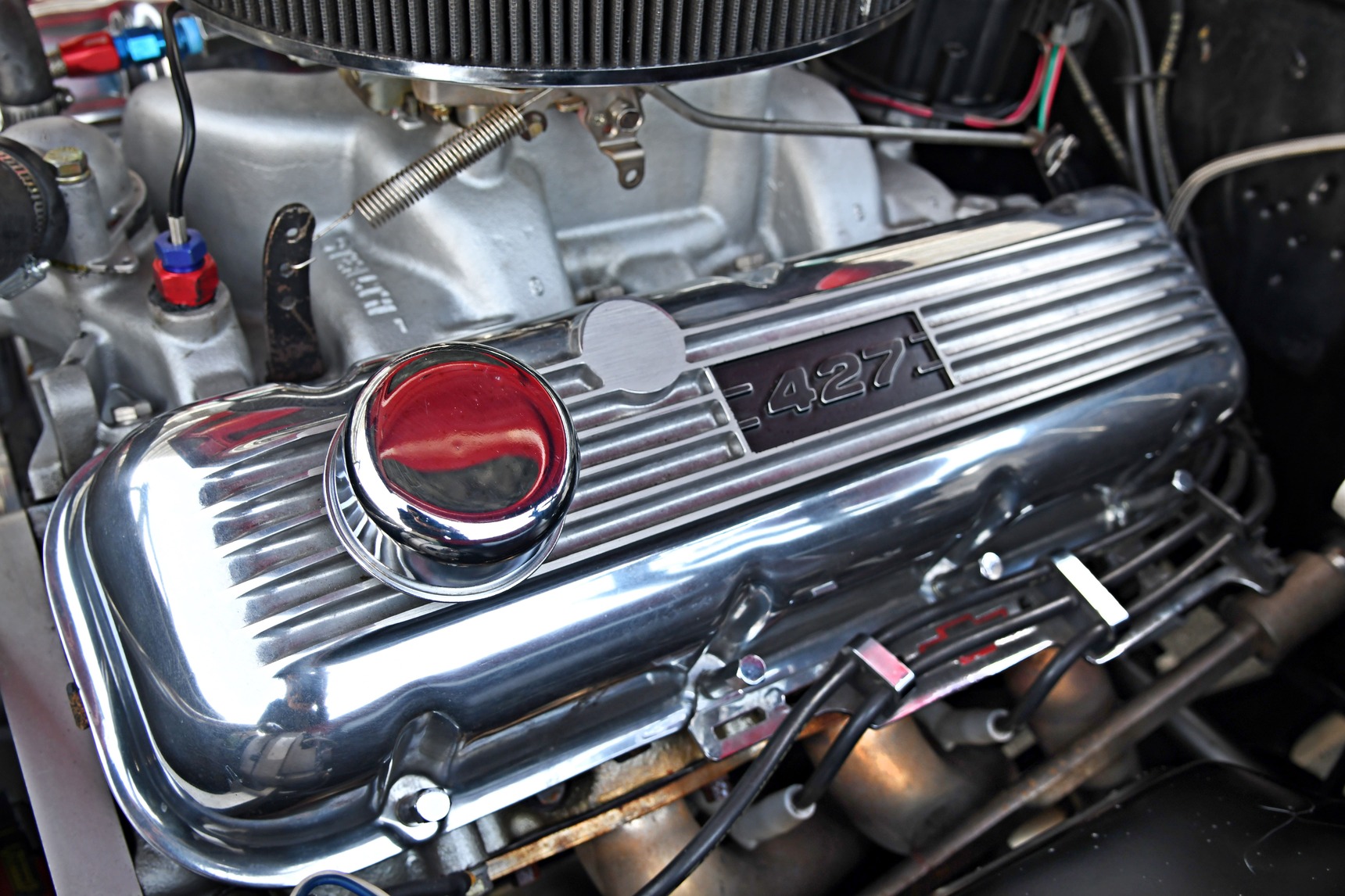 Don't Miss Out On This: Joey Dean Sends His 1966 Chevelle Wagon Skyward
With the body back on the frame, Curly refurbished the interior where needed. He pulled the dash and fixed all the wiring. It had a CB radio at one time, so the harness got hacked up pretty good. Curly also installed AutoMeter gauges to keep track of the vitals along with their Street Tach for keeping an eye on the revs. A Hurst shifter finishes off the cockpit's Day Two look.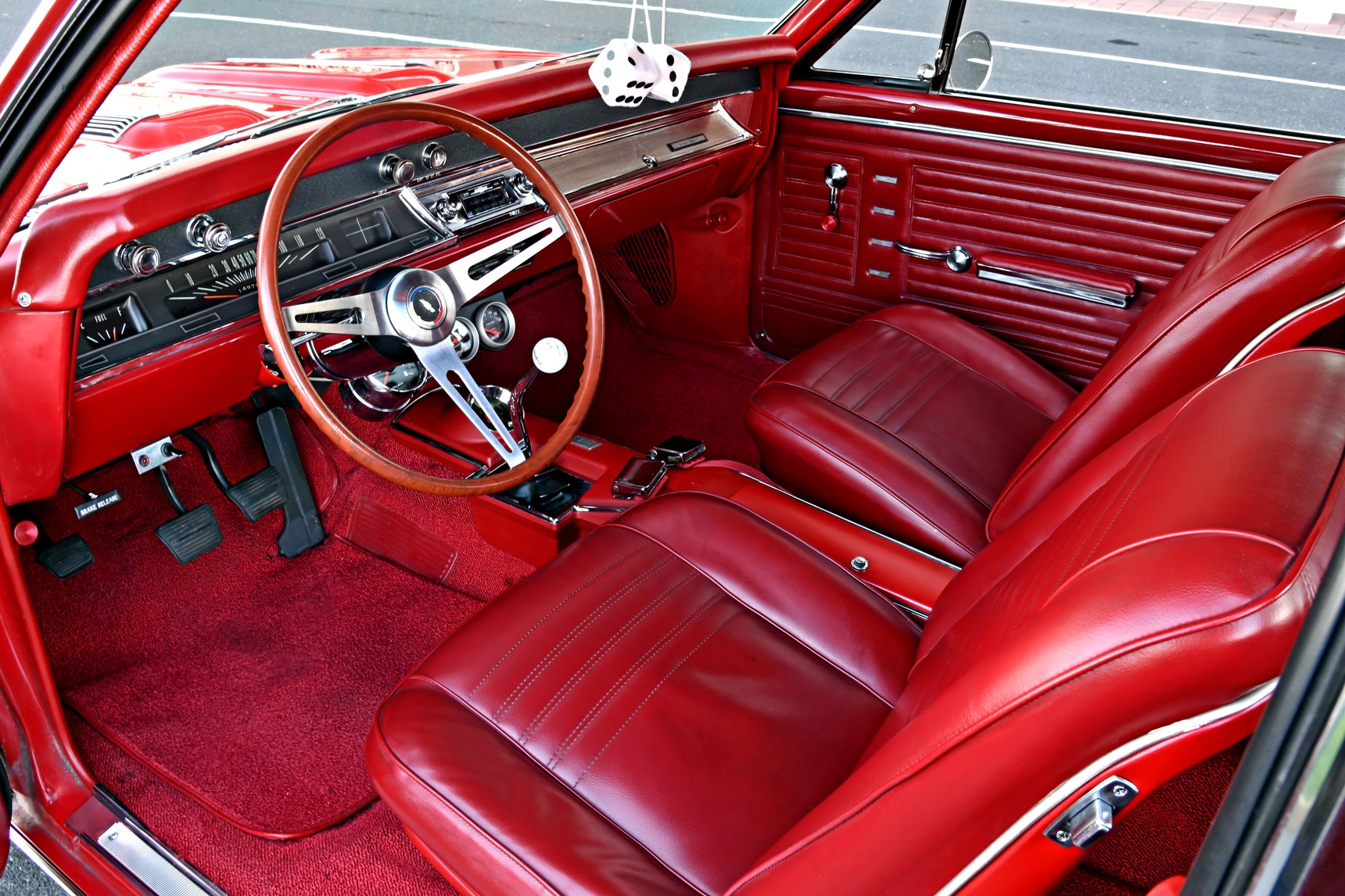 One interesting thing about the interior is the steering wheel. "That wheel is from my good friend Gary who [died] a while back. It was in his Corvette at one point, and it was hanging in my garage, so I used it in his honor and propped it on a new ididit column," Curly states. "Yes, the emblem is crooked, but that's the way it was when Gary had it. I think about him every time I grab the wheel."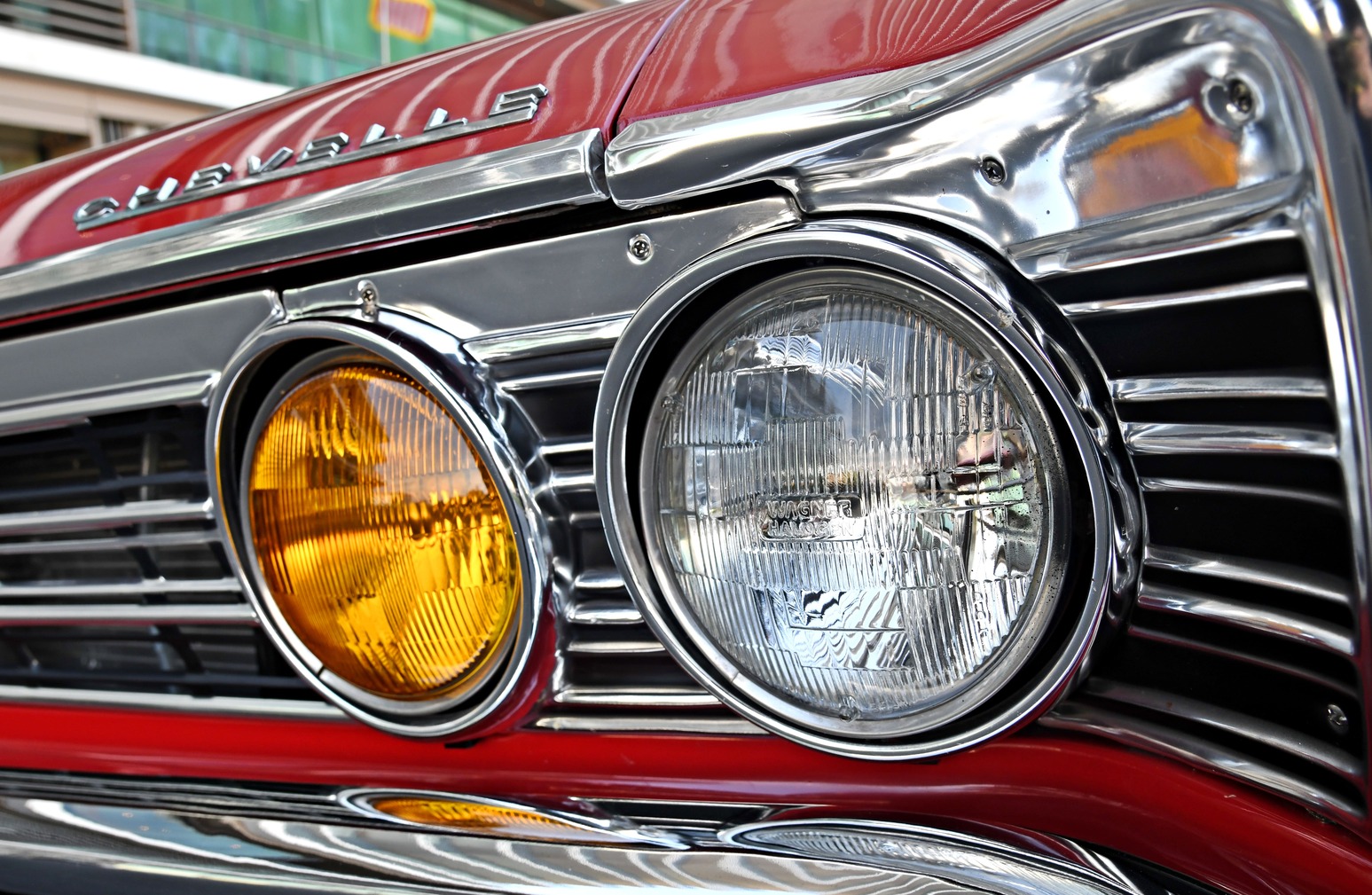 When it came time to motivate this ride, Curly had his mind set from the beginning. "I wanted a 427, and I wanted Frank Bordwick from Keyport, New Jersey, to build it," Curley tells. "[Bordwick] is a legend here and has built many race cars that dominated the local tracks. He's hard to get but he agreed to build this one for me."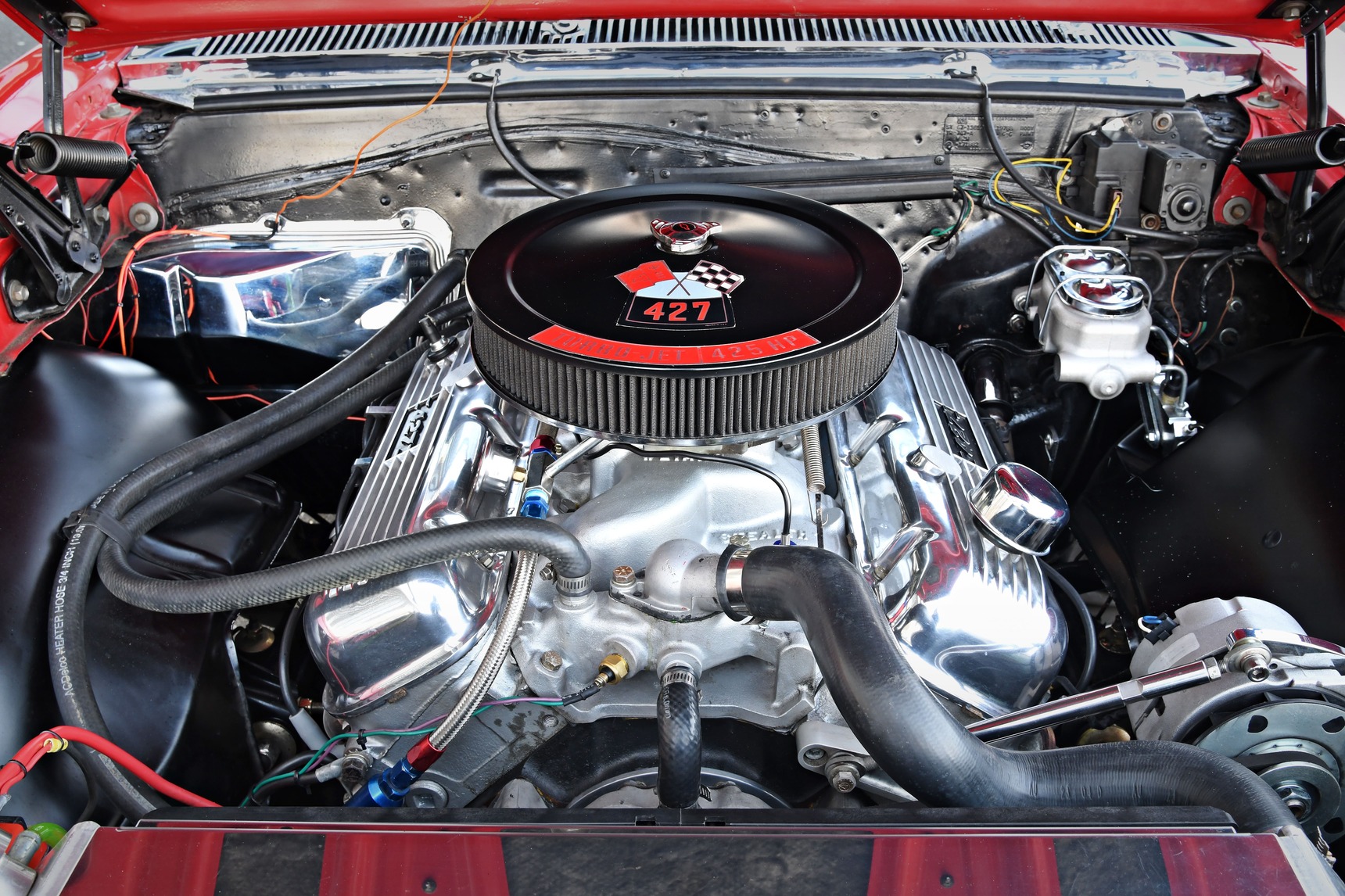 One issue was the fact that Curly wanted to de-stroke a 454 into a 427. "I knew I wasn't going to race it, as I just wanted a dependable 427 with good power." So, Frank did his magic and built Curly one stout de-stroked engine. He line-bored, decked, balanced, and blueprinted it. Bordwick built the engine with the best stuff: a forged Eagle crank and rods with Wiseco 10:1 domed pistons. It also has a Howards billet cam, Weiand intake, 781 oval-port heads, and is topped with a Holley Dominator 1,125-cfm carb. A set of Hooker headers release spent fuel and feed to a Walker 2¼-inch exhaust finished off with a pair of Flowmaster 44 mufflers.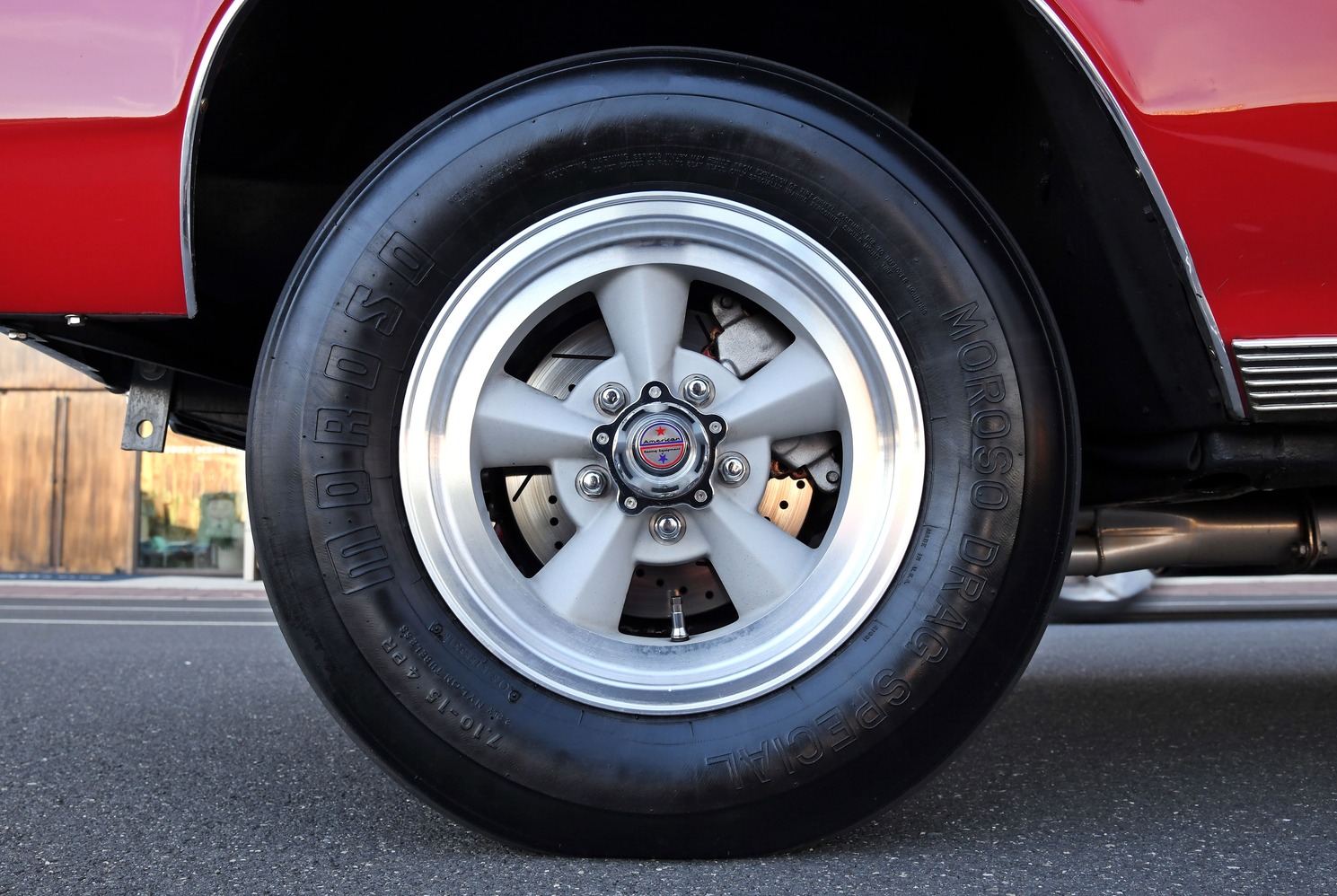 At the corners, Curly chose time-honored American Racing Torq Thrust wheels, 15×5 fronts and 15×8 rears. They are shod in Moroso 7.10/15 and Coker Pro-Trac 275/60R15 rubber, respectively. The combination plays right into the appropriate late-'60s muscle car era.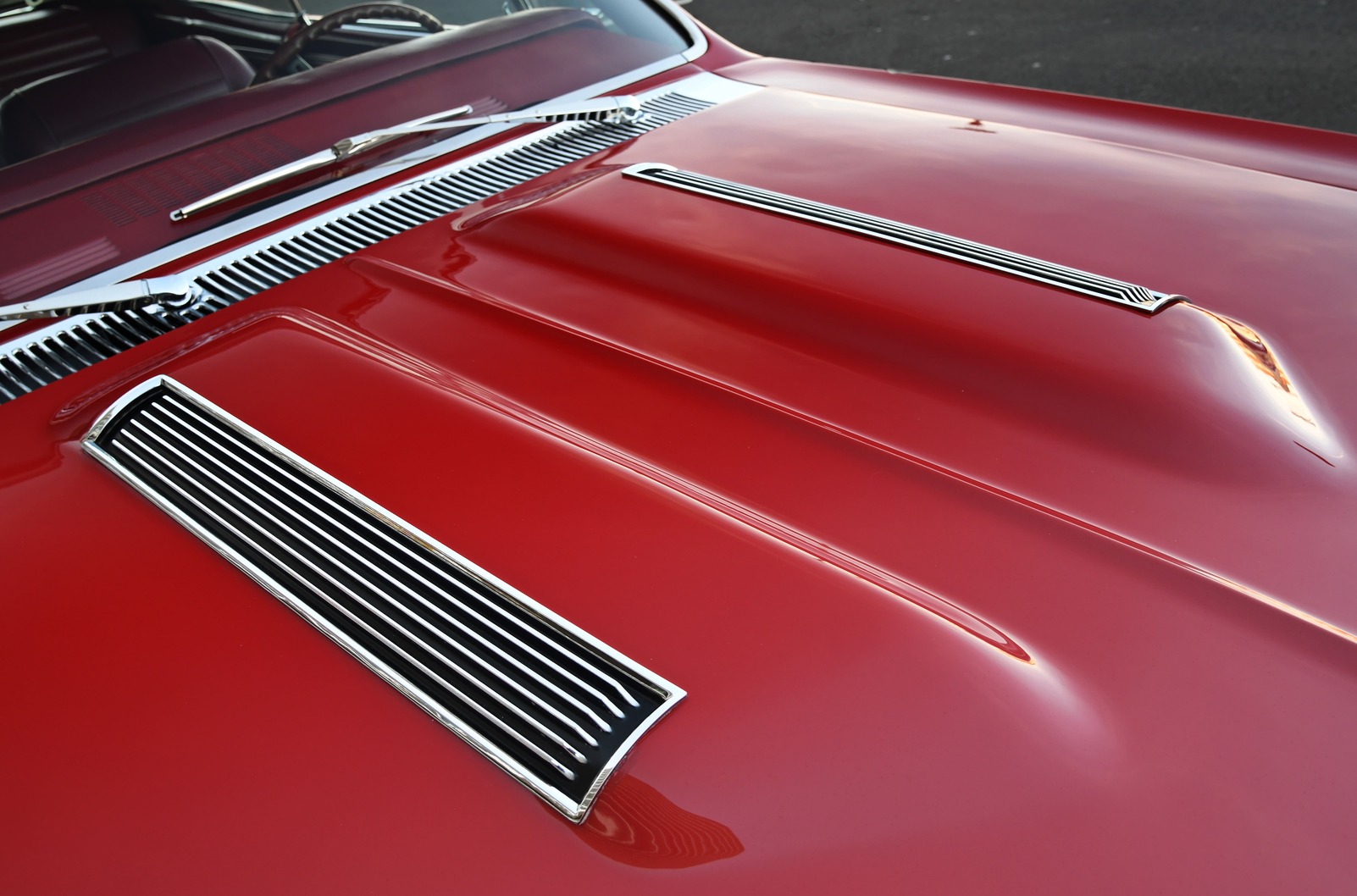 Thanks goes out to the many who helped. "First, a big shout-out goes to my brother, Tommy, who did an amazing job with the paint," Curly announces. "He wet-sanded and buffed the tired paint back to perfection. He also did the wild paint on the rear panel. I also want to thank John Reid of Ace Auto Tops who did the vinyl top, and also to engine builder Frank Bordwick. But I really want to thank my wife, Patricia, for her support after all these years of being involved in this hobby."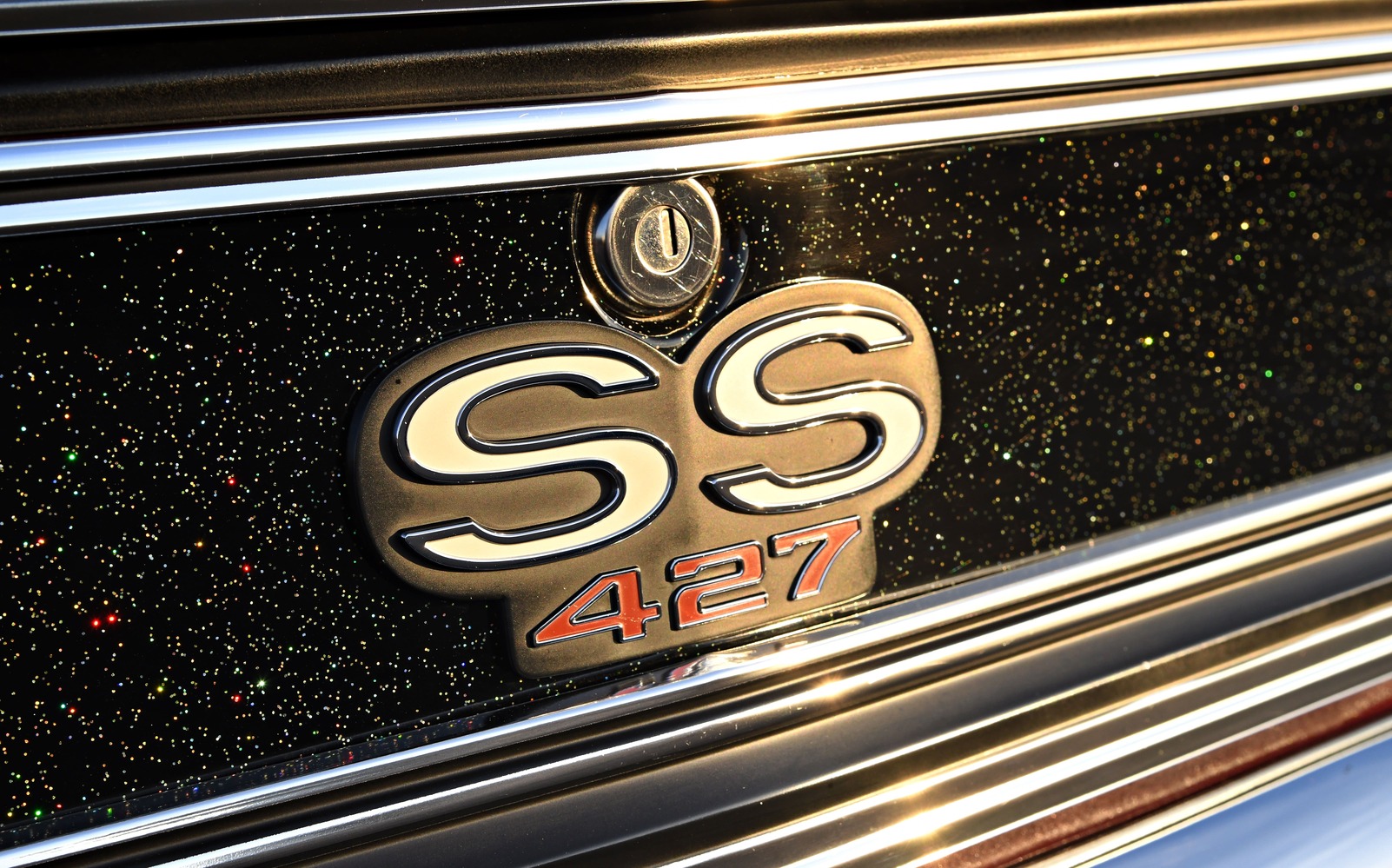 So, what does the future hold for Curly and his street machine? Plans include installing a Ford 9-inch rearend with a set of disc brakes out back. From there, it will be nothing but cruising. "I'm not a car show type of guy, so we spend a lot of time driving our cars," Curly confirms. "It's the reason why we love the hobby so much."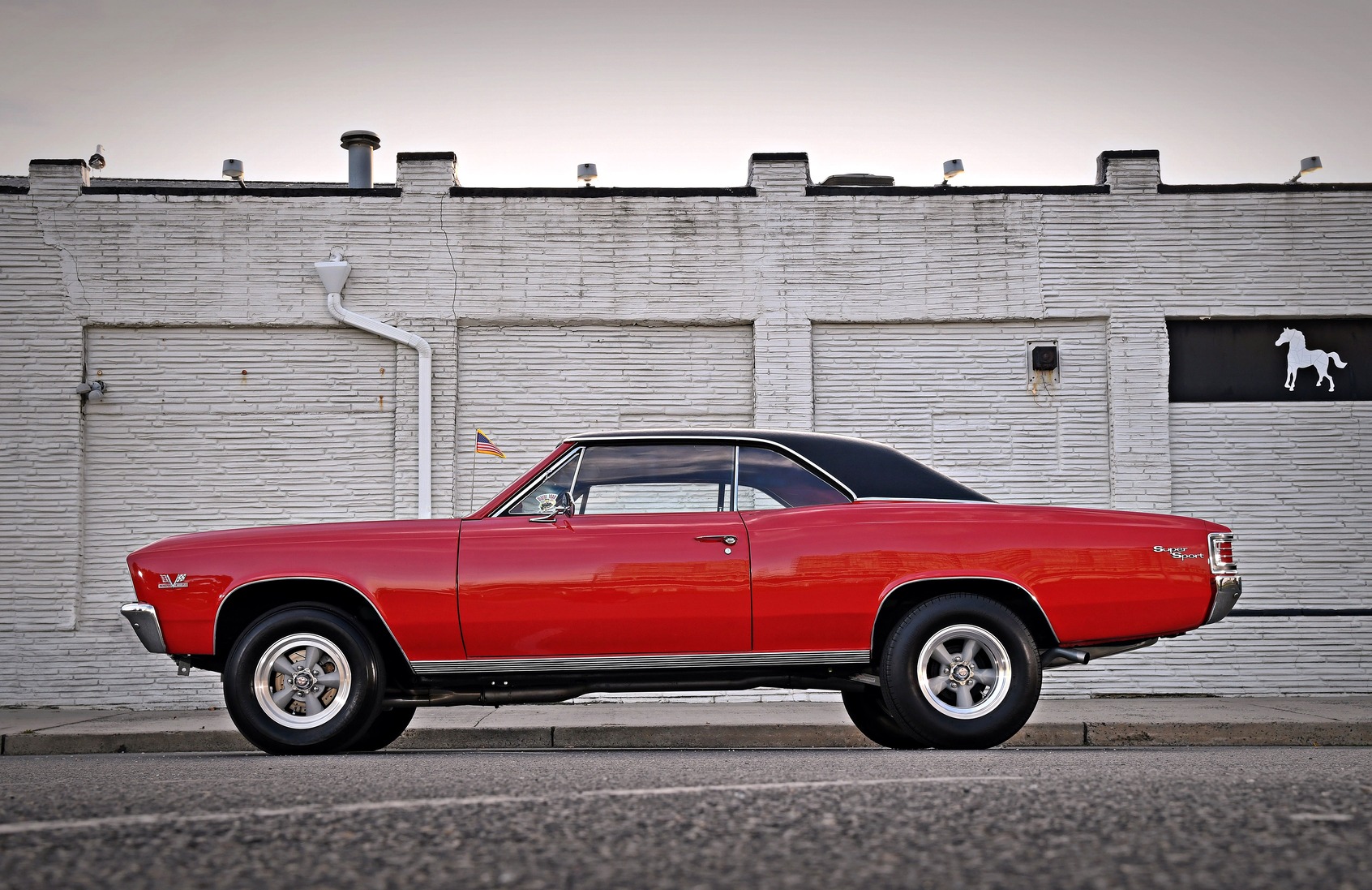 Tech Check
Owner: Fred "Curly" DellaPietro, Keansburg, New Jersey
Vehicle: '67 Chevelle SS
Engine
Type: Chevrolet 454ci big-block
Current Displacement: 427 ci
Compression Ratio: 10:1
Bore: 4.250
Stroke: 3.76
Cylinder Heads: 781 oval-port iron heads
Rotating Assembly: Eagle forged crank and rods, Wiseco domed pistons
Valvetrain: Stainless steel valves
Camshaft: Howards Billet roller cam
Induction: Dominator 1,125-cfm carb
Ignition: Pro Performance distributor, Taylor wires
Exhaust: Hooker headers, Walker 2¼ in exhaust tubes, Flowmaster 44 mufflers
Intake: Weiand
Output: 485 hp
Drivetrain
Transmission: M22 wide ratio, Lakewood bellhousing, Hays 11-inch clutch
Rear Axle: GM 12-bolt, 3.31 gears
Chassis
Front Suspension: Moog heavy-duty springs, ball joint spacers, stock shocks with Speedway extensions, Borgeson manual steering box
Rear Suspension: Moog heavy-duty springs, HiJacker air shocks
Brakes: Front GM single-piston disc brakes front, stock drums rear
Wheels & Tires
Wheels: American Racing Torq Thrust; 15×5 front, 15×8 rear
Tires: Moroso 7.10/15 front, Coker Pro-Trac 275/60R15 rear
Interior
Upholstery: Stock
Material: Vinyl
Seats: Stock
Steering: Ididit column, '68 Corvette steering wheel
Shifter: Hurst
Dash: Stock
Gauges: AutoMeter
Audio: Vintage-appearing with modern internals
HVAC: Stock
Exterior
Bodywork: N/A
Paint By: N/A
Paint: N/A
Paint Rehab: Tommy DellaPietro
Hood: Stock
Grille: Stock
Bumpers: Stock