Mike Jorgensen's 1971 Camaro Dream Machine
By Jason Lubken   –   Photography by the Author
There are some of us who can remember the one that got away. Damn, that one hurts, right? It happens so commonly it's a cliché. A buddy might pat you on the back and tell you that everything happens for a reason. It's time to suck it up, buddy, because hell, for some of us there are other fish in the sea.
Yeah, yeah, there's nothing worse than a perfect match at the wrong time—you've heard it before. But in the case of Mike Jorgensen's crisp new 1971 Camaro build, he's found the perfect sort of second marriage–a kindred spirit.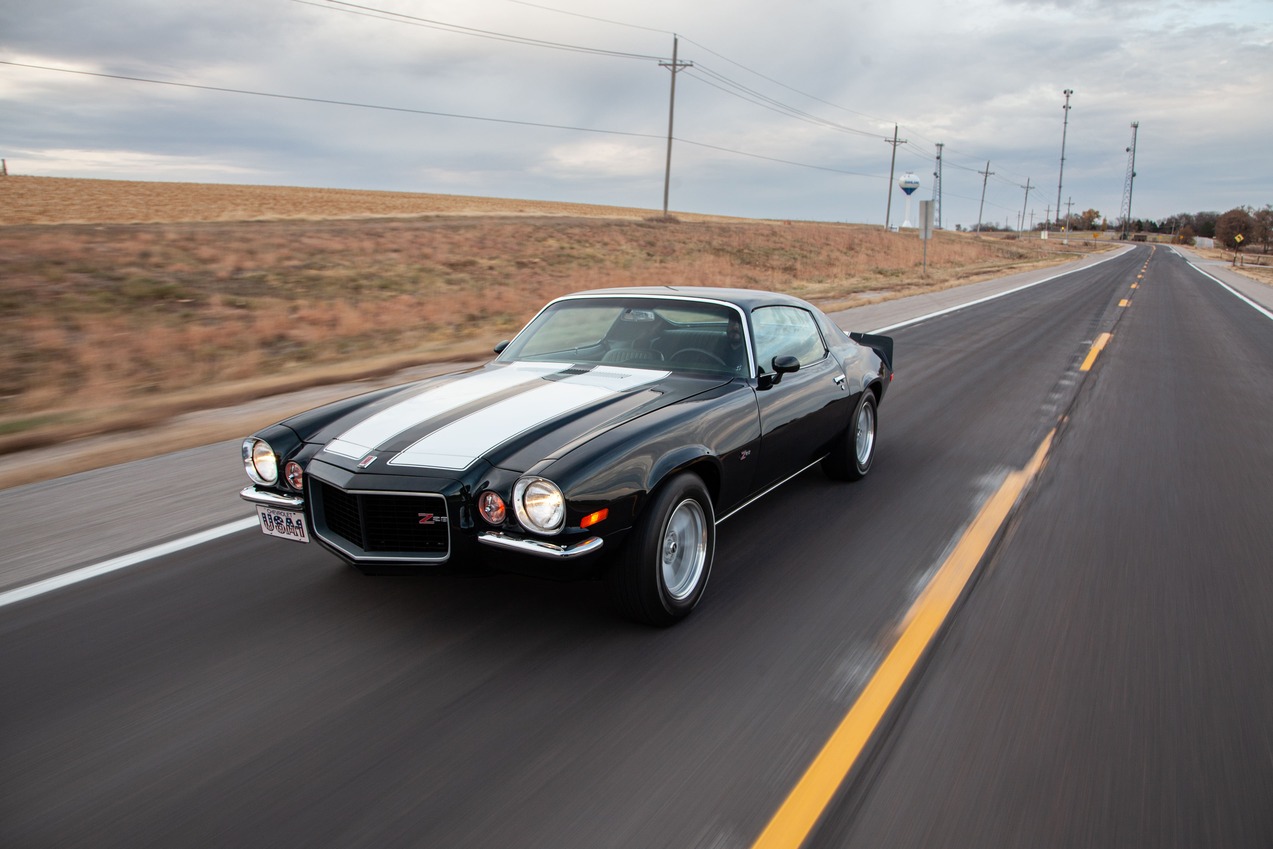 That's because back in high school Mike used to drive a '72 RS Camaro. It was maroon, it had a 350, and he knew how to have fun with it. He bought the car as a punk kid in 1981, and by 1984 she was a goner. He'd have to tell you the whole story. The important part is that Mike didn't let the memory die.
When the kids were finally old enough, he had more time, along with the extra funds to pick up another second-gen, but this time he found a '71 RS. It was a survivor. Well, kind of. It was a roller for about $3,500. It needed a full makeover, and it was worth it to him. That was 10 years ago.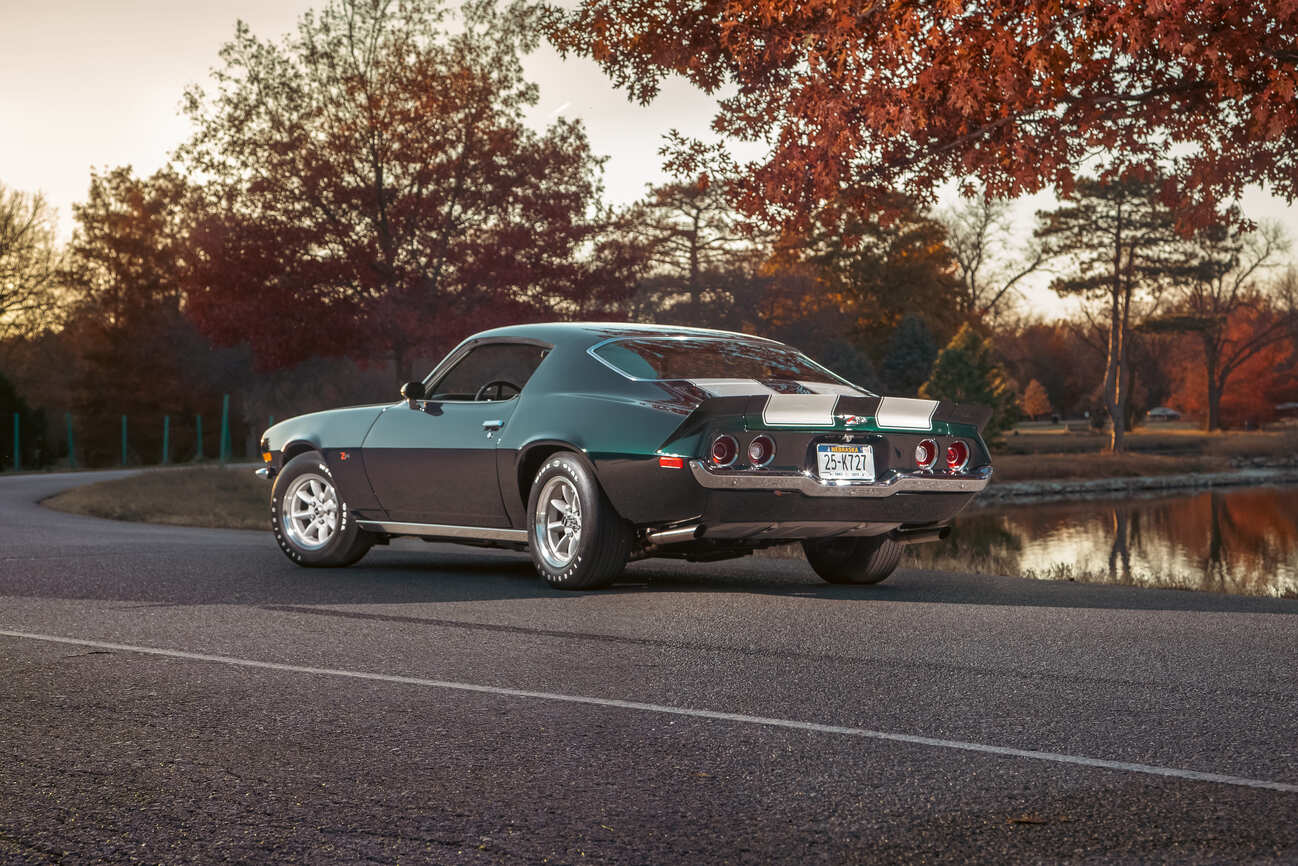 The newly reunited wasn't all sunshine and rainbows either. The new project jumped around a bit. There were some hard feelings, you've heard the type. From one shop to the next it bounced around town. By the end it finally made it into the right hands.
One of those stops was Larry Hoeft's body and paint. She got stripped down, bodyworked, and repainted after Mike worked on redoing the subframe himself. A machinist by trade, he finished some other odds and ends and rolled into No Coast Custom and Rod Shop not far from his home in David City, Nebraska.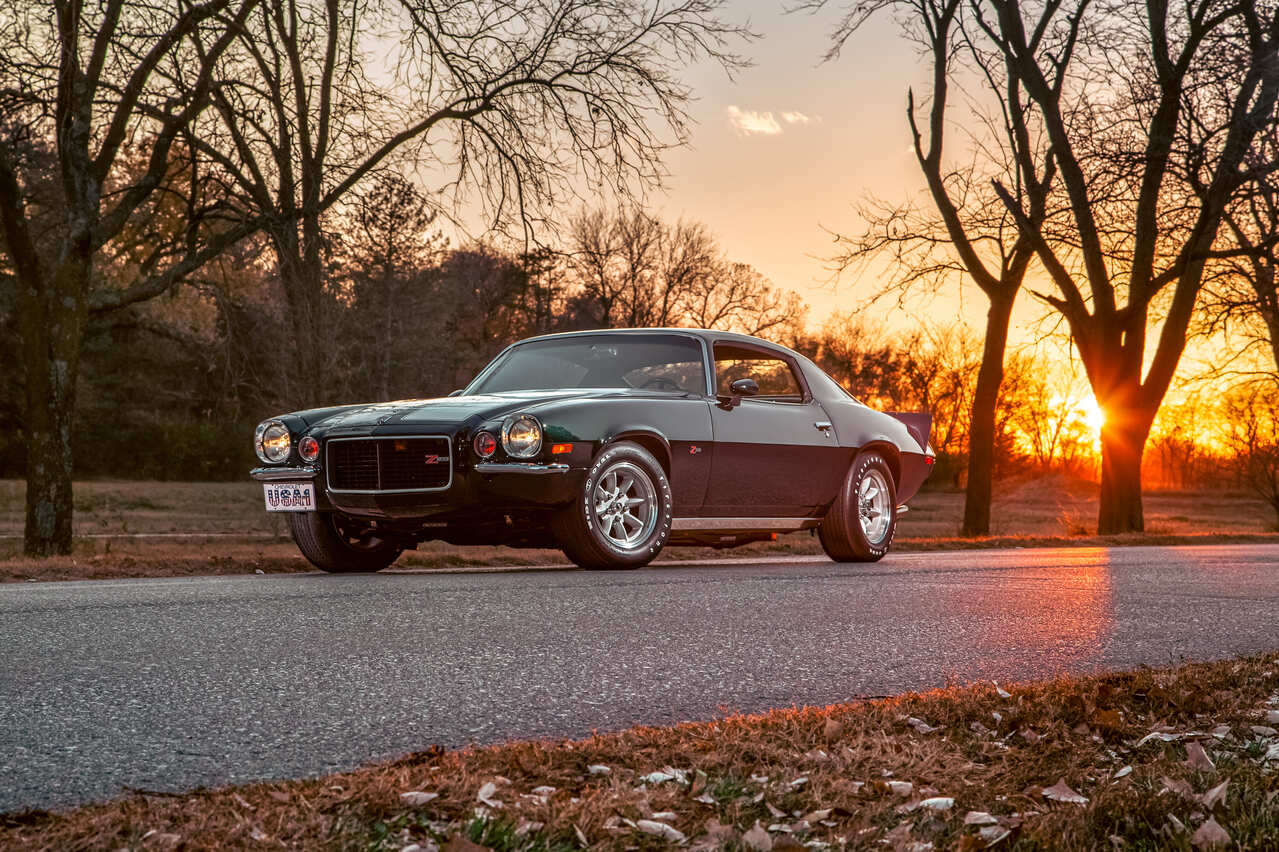 Check Out This Camaro: Pro Street Style Fully Built 1968 Chevy Camaro RS
After the car was painted, Mike and No Coast put their heads together on the next steps. They focused on the suspension, brakes, powerplant, and drivetrain. The goal was to carve-out a proper modern-performing street machine. Being a practical man, Mike wanted performance that would function, but he had to have the big-block look, so they dressed a 6.0L in classic fashion.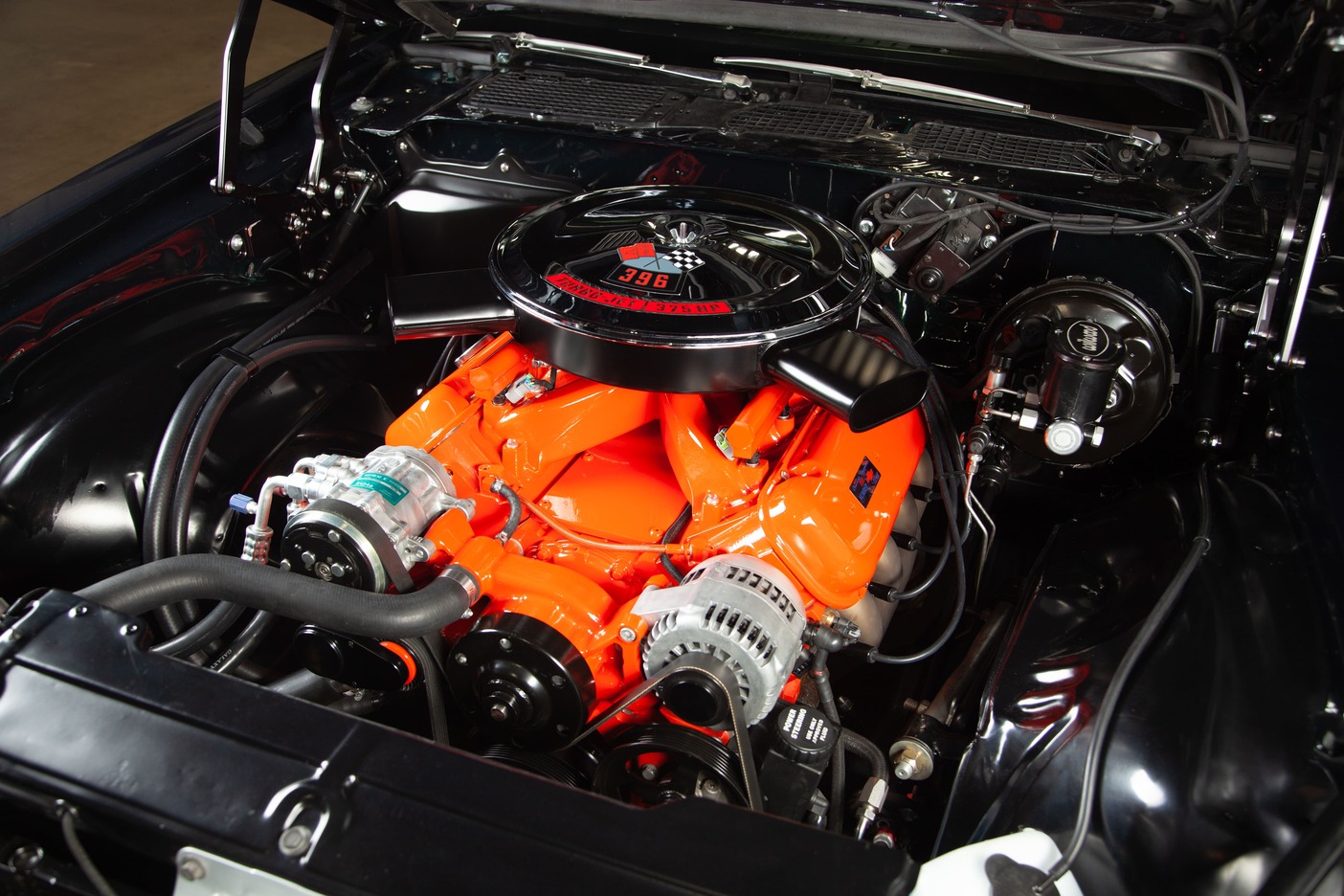 Being a true Camaro enthusiast, Mike wanted the engine bay to look the part, correctly. They dropped in a crate 450hp Chevrolet Performance 6.0L option, but rather than just install the out-of-the-box LS, they disguised it as a big-block with some top shelf trimmings. It received a Holley intake and fuel management, Holley low-mount front drive system, along with a classic-looking intake and valve covers from Lokar. No Coast also laid down a custom single-stage color that screams Bowtie.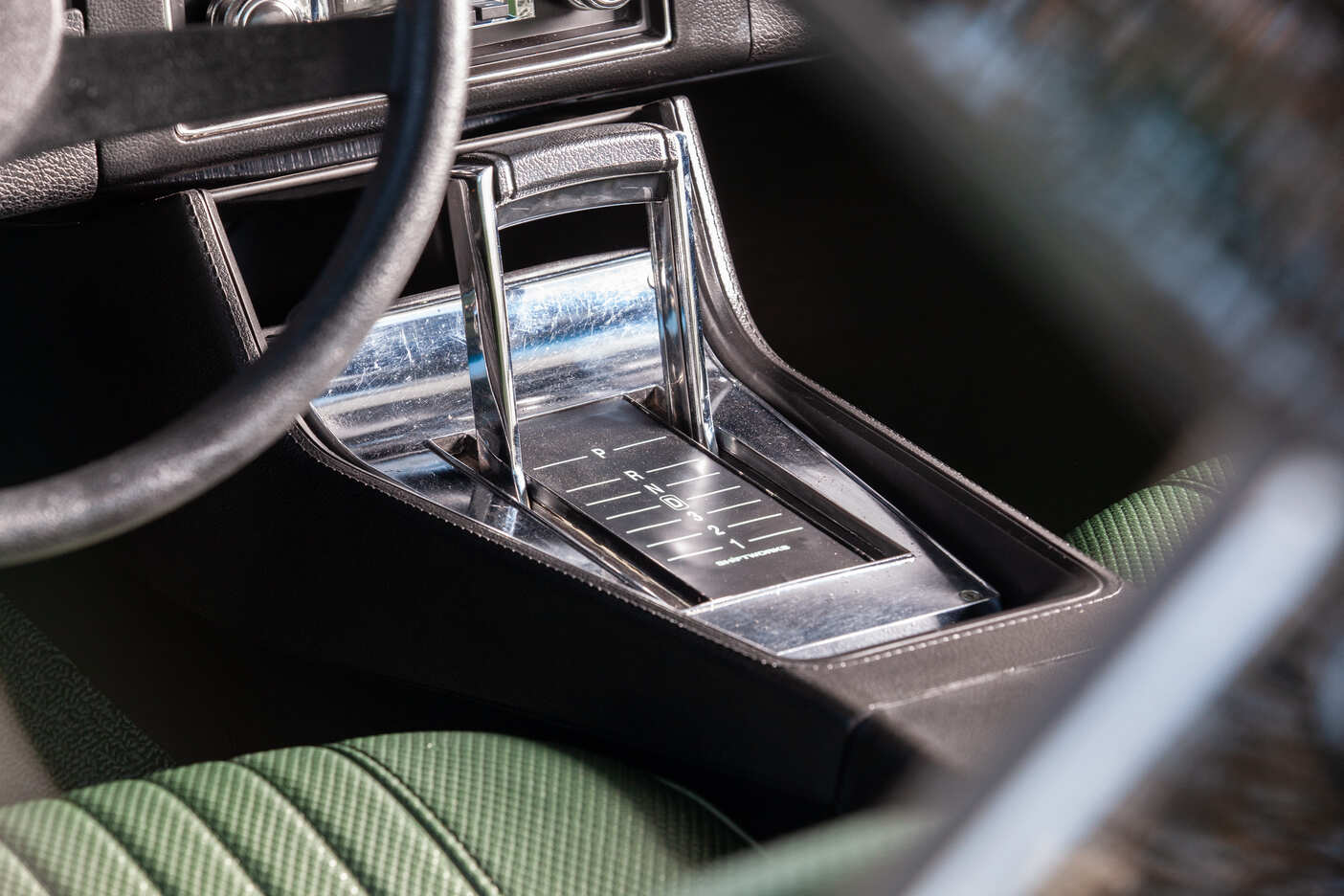 Behind the 6.0L is a Bowler Performance 4L80E and a 10-bolt Yukon Posi with Currie axles. No Coast also custom fitted a 2.5-inch stainless exhaust complete with resonators, X-pipes, and Flowmaster HP2 mufflers. They also installed Z28-inspired tips that give it a unique tone.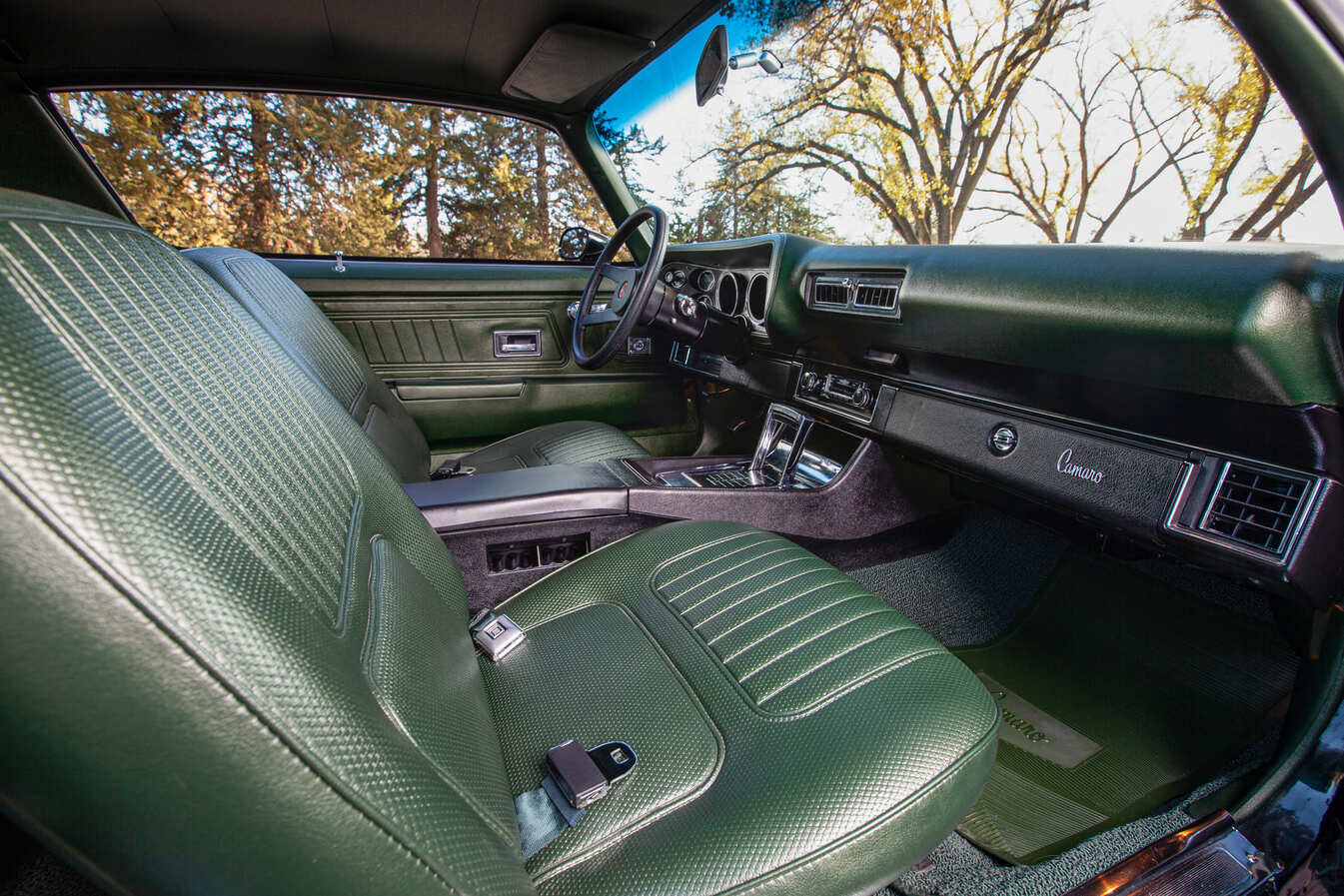 Mike liked the idea of keeping the cockpit true to form by installing a green interior with only a few options. No Coast came up with a custom-mixed green to match the factory trim. Add to that, they opted for a set of Dakota Digital RTX gauges that deliver the vitals to a tee.
Humble Beginnings: Wild Fully Customized Pro Touring 1967 Camaro
The suspension saw some upgrades, too. Hotchkis made it to the front and rear. Things like tubular A-arms up front, QA1 coilovers, and Hotchkis leaves out back. Otherwise, the rest was left up to the good ol' factory edition.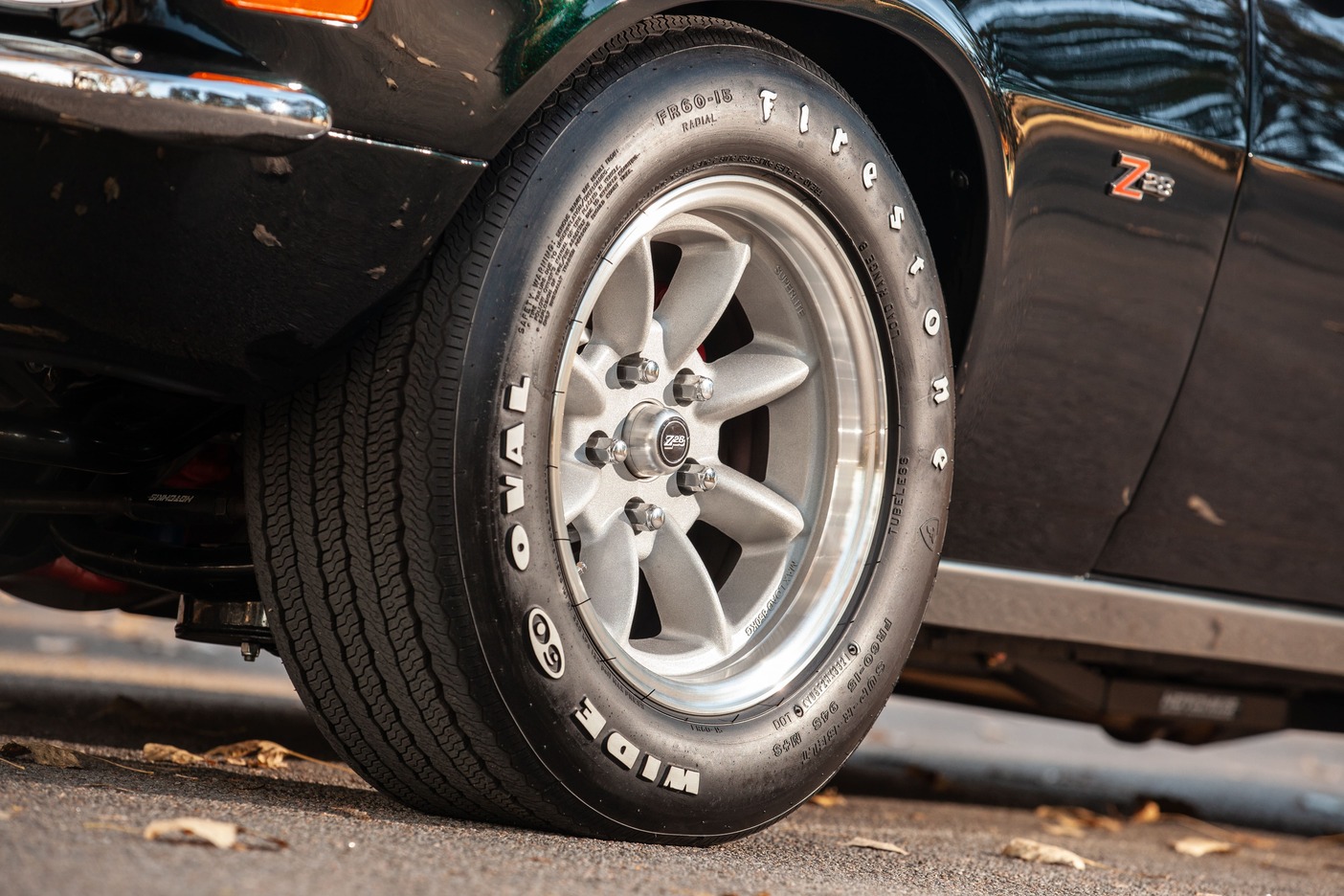 All said and done, Mike was handed his new set of keys in the fall of 2022 and the easy way to put it–he's more than ready to have some fun again. He won't be taking her for granted.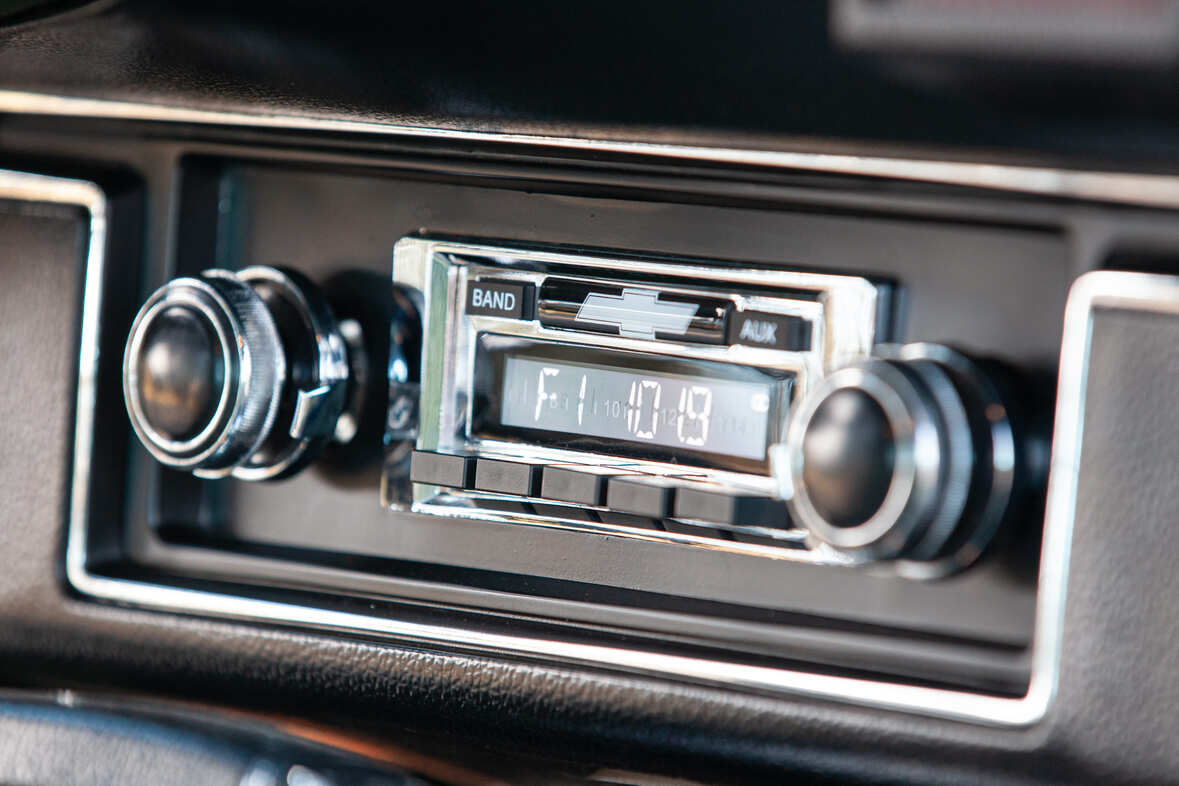 TECH CHECK
Owner: Mike Jorgensen, David City, Nebraska
Vehicle: 1971 Camaro
Engine
Engine Type: Chevrolet Performance
Displacement: 6.0L (364 ci)
Compression Ratio: 10.3:1
Bore: 4.00 inches
Stroke: 3.622 inches
Cylinder Heads: LS3 rectangular port; aluminum, with 68cc chambers
Rotating Assembly: Iron crank, powdered metal rods, hypereutectic aluminum pistons
Valvetrain: 1.7:1 roller bearing trunion
Camshaft: LS6 hydraulic roller, 0.550 intake/0.550 exhaust at 0.050, 204 intake 218 exhaust
Induction: Holley 1,000-cfm EFI throttle body, Holley Mid-Rise intake manifold
Ignition: Holley Terminator X with Accel wires
Exhaust: Hooker manifolds with 2 ½-inch stainless X-pipes
Wiring: American Autowire by No Coast Custom and Rod Shop
Ancillaries: Ringbrothers hood hinges, Holley Mid-Mount drive system, Dewitts aluminum radiator, Lokar LS Classic big-block–style valve covers
Output (at the wheels): 384 hp, 338 lb-ft torque
Drivetrain
Transmission: Bowler Performance 4L80E
Rear Axle: GM 10-bolt rearend, Yukon posi, Currie axles
Shifter: Shiftworks
Driveshaft: Quick Shafts
Chassis
Front Suspension: Hotchkis tubular control arms, QA1 coilover shocks, Borgeson Street & Performance steering box
Rear Suspension: Hotchkis leaf springs, QA1 shocks
Subframe Connectors: Hotchkis
Brakes: Wilwood 11-inch rotors, four-piston calipers front and rear, Wilwood proportion valve, Wilwood master cylinder, Tuff Stuff booster
Wheels & Tires
Wheels: Superlite TA 15×8 front and rear
Tires: Coker Firestone FR 60R15 front and rear
Interior
Upholstery: Green loop carpet, green vinyl reproduction
Installation: Fresh Threads Auto Upholstery (Lincoln, NE)
Seats: '69 Camaro
Steering: Flaming River steering column, OE steering wheel
Shifter: Stock Horseshoe
Dash: Stock
Instrumentation: Dakota Digital
Pedals: Stock
HVAC: Restomod Air
Stereo: Custom Autosound head unit, Pioneer 6×9 speakers front and rear, installation by No Coast Custom Rod Shop
Exterior
Bodywork and Paint: Larry Hoeft Body & Paint (Staplehurst, NE)
Paint: Axalta Dark Green
Hood: Classic Industries RS
Grille: Stock
Front Bumper: Classic Industries
Rear Bumper: Classic Industries
Headlights: Stock
Taillights: Stock
Side Mirrors: Stock