Bringin' the Heat and Delivering the Goods
By Scotty Lachenauer – Photography by the Author
Here on the East Coast, the lure of Carlisle is a strong one. The famous fairgrounds plays host to several major automotive events during the hottest part of the summer each year and this "juggernaut" of outdoor events continues to draw in truck enthusiasts of all things motorized year after year, striving to move ahead and set the standard at each twist and turn. After the pandemic year of 2020, fans were eager to get back out on the show field and check out what's new and improved in the classic truck world.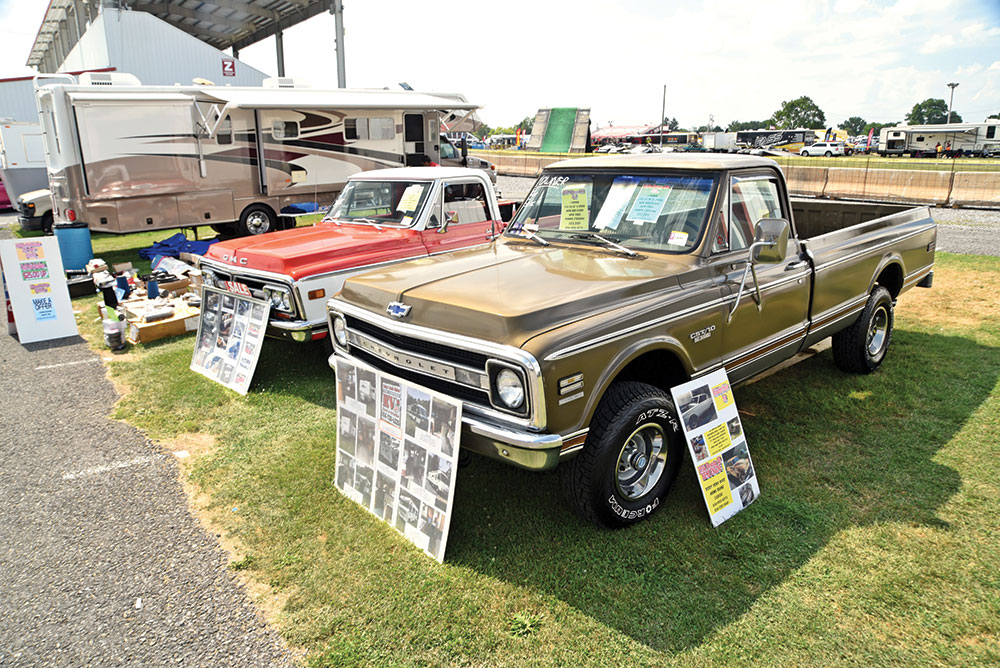 And Carlisle Truck Nationals did not disappoint. Hot on the heels of the record-setting Carlisle Chrysler Nationals that saw its biggest event field ever, the Carlisle Truck Nationals started off in the same fashion. Helped out by the incoming clear, warm weather, trucks poured into the show in droves, shattering the nearly 20-year-old record for most registered show trucks at the event. This year, 2,511 classic trucks were registered, topping the old record by nearly 400 rides. That's approximately a 20 percent increase over the previous top show. Not too shabby for sure.
Read More: Ford Truck Enthusiasts Take Over the Grand National F-100
With a full schedule of top-notch events, massive displays, a full truck marketplace and swap meet, and of course a show field to die for, Carlisle Truck Nationals will once again go down as one of the top truck events of the season. No matter what your fancy, Carlisle had something for every truck enthusiast attendee.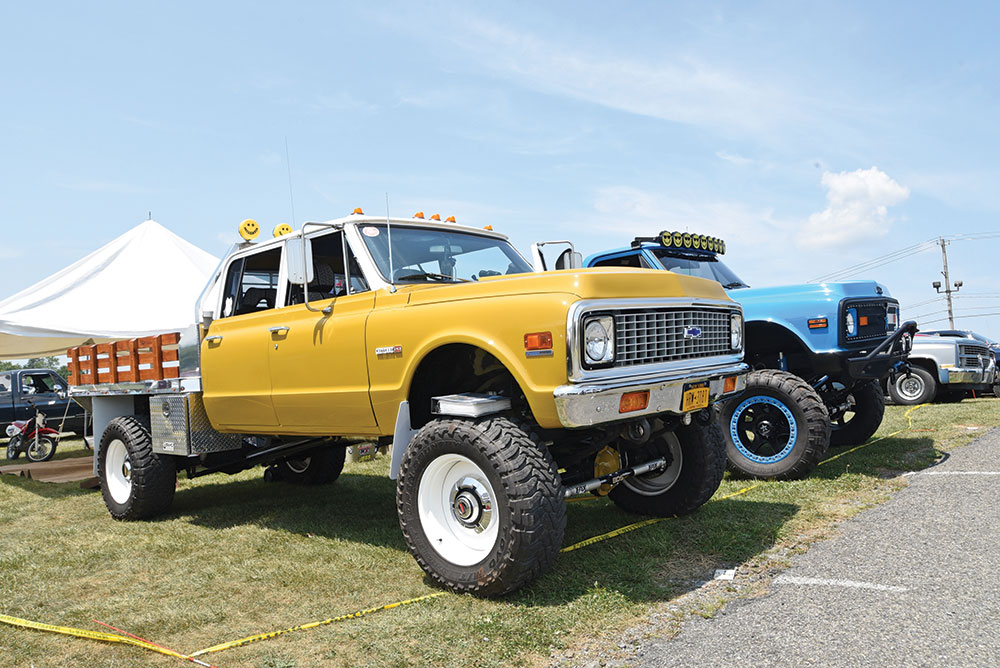 In the show field we saw a lot of what we had seen in previous years. Late model trucks were dominant with lifted trucks seeming to rise up from every sector of the show. Cool classic rides were present in force, with stock and modified vintage vehicles well represented in the grass. Classic SUVs and recreational trucks are a hot commodity these days, with International Scouts, Ford Broncos, Chevy Blazers, and the ilk making a standout in the midday heat.
Read More: Everything You Need To Know About Wiring Harnesses For Your Classic Truck
Like always, Carlisle uses its indoor space wisely. This year there was a standout display of classic SyTy GMC muscle trucks. The ever-popular Syclones and Typhoons display filled Building Y, with both pickup and SUV well represented. Building T was packed with display vehicles running the gamut of truck history. Featured rides included a stunning '28 Ford Model A, a '39 Dodge woodie, and a very interesting '67 Dodge Sweptline.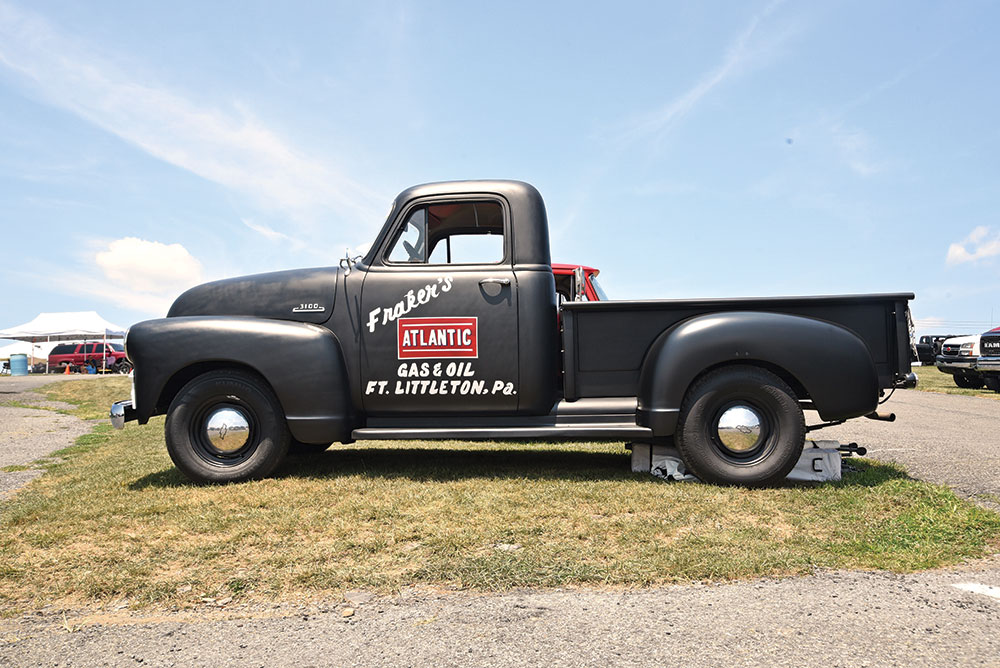 Other highlights included the big rig display put on by the American Truck Historical Society, custom vans in the Vanarama exhibition, and the Monster Truck show. Carlisle has always been kid-friendly, and with several action-packed shows tuned especially for their tastes. There were even free goody bags available for kids under 12. Now that's pretty sweet.
Something new and different this year was the massive tractor display put on by the Williams Grove Historical Steam Engine Association out in the show field. Another interesting sight was the first appearance of the new for 2021 Ford Bronco out and about on the fairgrounds. No doubt this will be a big seller for the Blue Oval boys, and you will see plenty more of these recreational vehicles at this event for years to come.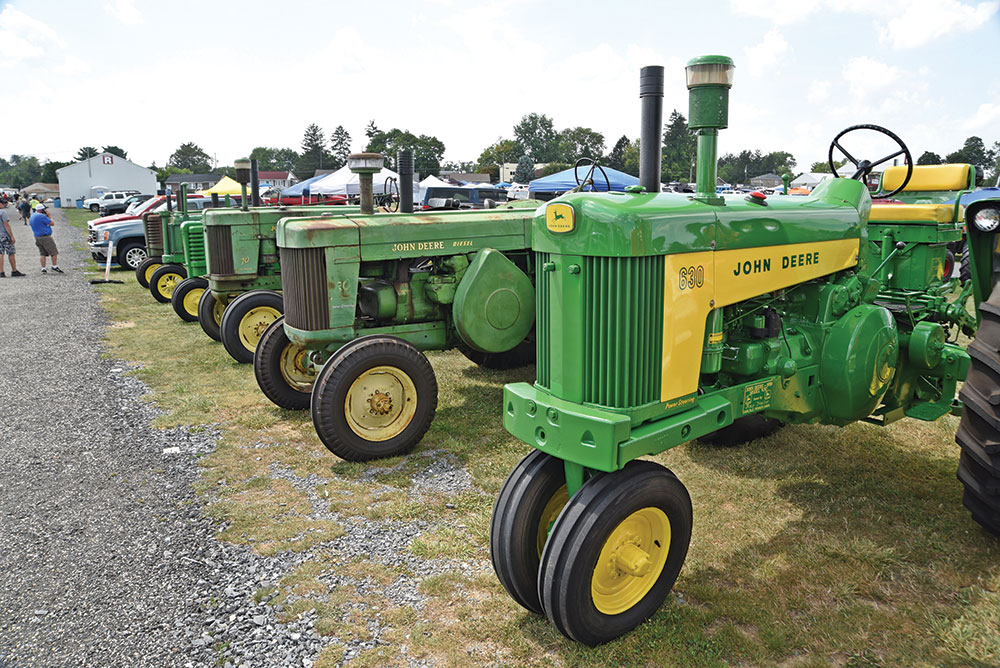 Read More: Truck Show C10 Nationals 2021
With the momentum gained this year, Carlisle is hoping to continue with their record-breaking ways into 2022. If you've never been there, make some time in your summer schedule to check out their events (carlisleevents.com). You might just start a new trend in your family that will last for years to come. The 2022 edition of the event is already planned, so open those calendars and clear the weekend of August 5-7 and check out the Carlisle Truck Nationals. You'll be happy you did.