Vintage Z28 Pro Stock Camaro Gets a New Lease on Life
By Scotty Lachenauer   –   Photography by the Author
Brian Henderson has images of a vivid metallic green '72 Z28 deeply engraved into his memory. As co-proprietor of Super Car Workshop (SCW) in Latrobe, Pennsylvania, Brian is reminded daily of the power of such recollections, as its part of what pushes him to search, restore, and collect these muscle car mementos of his youth. Along with his partner, Joe Swezey, SCW continues the good fight, wrenching and restoring these rides back to driveable status and returning them to a life in the public eye.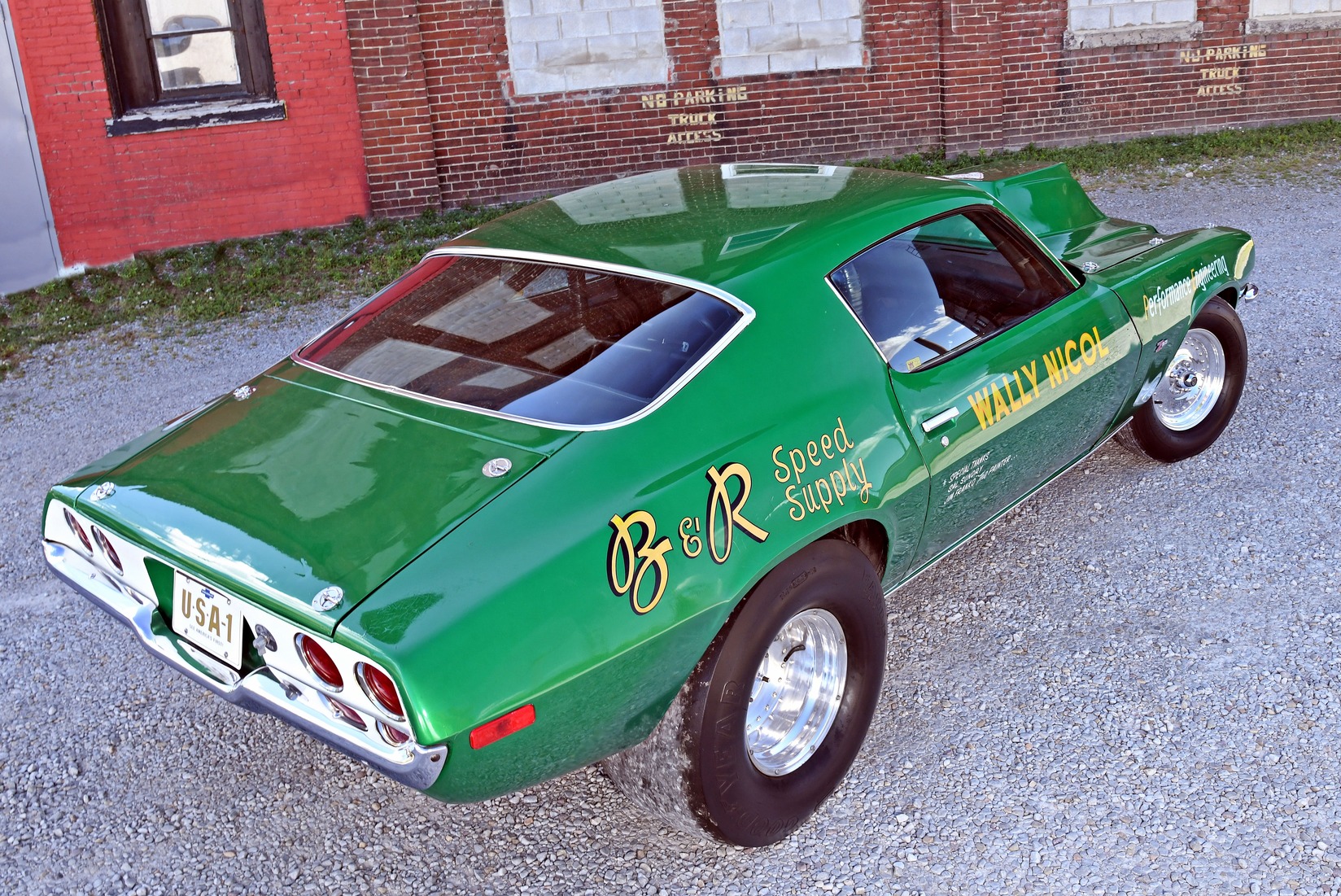 Back to that Camaro. As a young, burgeoning muscle car aficionado, Brian would travel to nearby Keystone Raceway Park in New Alexandria, Pennsylvania, to get an eyeful of the racing action. One of his favorite cars was that Rally Green Z28 owned by Wally Nicol—a local racing hero who would eventually leave an indelible mark on the young motorhead.
Being almost twenty years younger than Nicol, Brian was a bit reluctant to talk to the racer and his older compadres, but somehow to him it didn't matter. That Camaro was just the sweetest ride imaginable and always left a cranial impact on the youngster, especially when it left the line with the front wheels well above the pavement.
Check it out: Steve Chryssos' OG Pro Touring 1968 Camaro
Flash-forward 40-odd years to March 2021. Through the local muscle car scene, Brian hears that Nicol's Camaro is up for sale. "I just had to take a look at it," Brian says. "We made arrangements to meet, when it hits me that this car has been only 3 miles from my house all these years!" When Brian lays eyes on the Z28 for the first time in decades, all those pent-up feelings came rushing back. "I felt like a kid again, and to my surprise it was exactly the way I remembered it," Brian excitedly says. "It's a time capsule frozen since 1973 still wearing its classic paintjob. It just blew me away!"
After some discussion with his partner in grime, Brian and Joe became co-owners of Nicol's Camaro. "The day we bought the car I called [Nicol] to make sure this was all good with him. He told me straight-out that he was comfortable letting it go. We bought it on the spot without even hearing it run."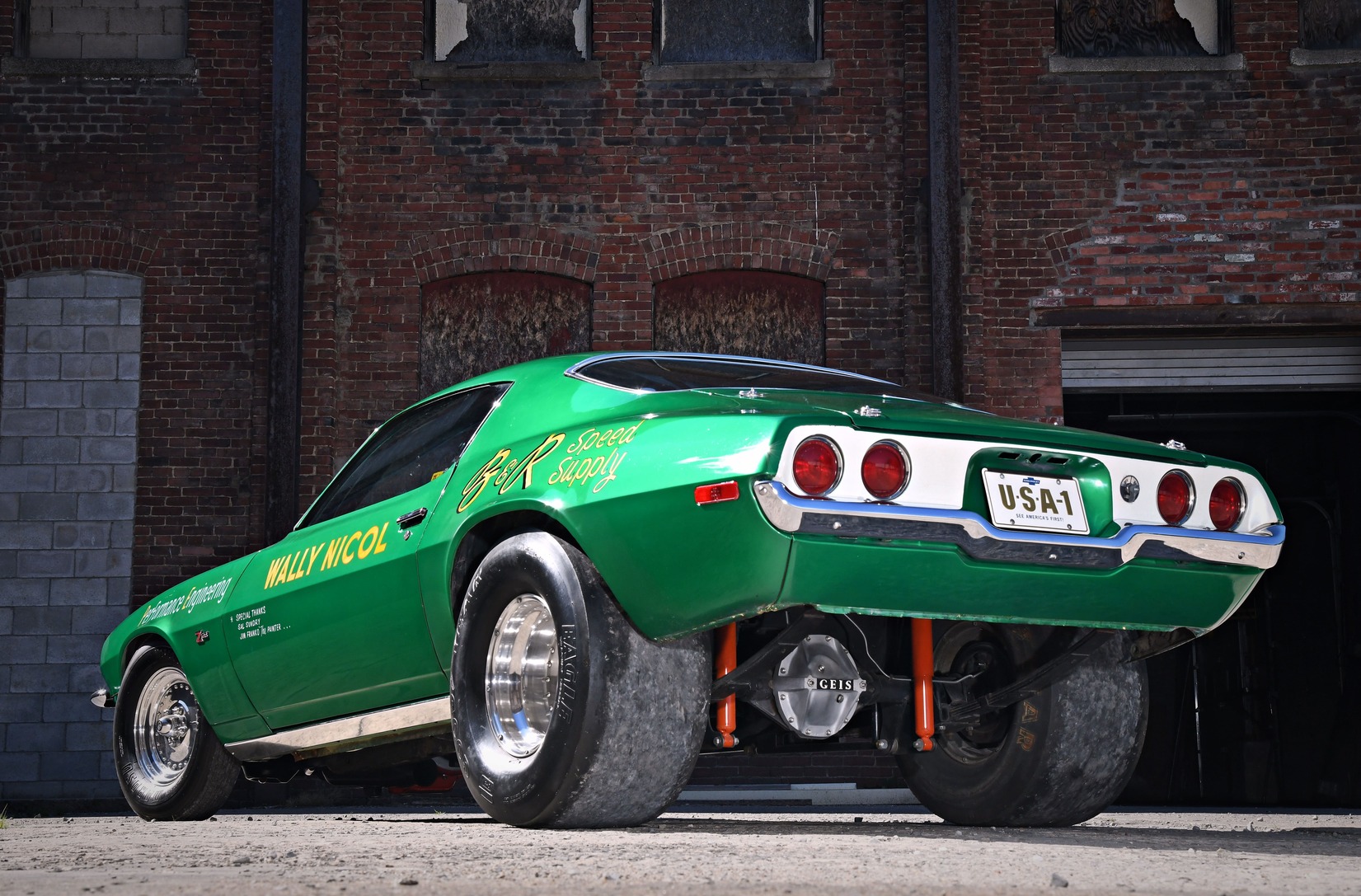 Once it was official, the guys trailered it back to SCW, with Nicol promising to come over and help them get it running. "After a few hours with Nicol guiding us, and a fresh tank of fuel, she sprang back to life. It was an inspirational moment to say the least," Brian states.
Nicol bought the used Camaro in 1972 with just 300 miles on the odometer after the car received some damage in a minor front-end hit. "I bought the Camaro because I wanted to go Pro Stock racing, and my current '65 Corvette Sting Ray didn't have the proper wheelbase. It was too short. NHRA Pro Stock was where it was at during that period … they were paying the most money at the time," Nicol states.
The pre-existing damage was not a deal-breaker since Nicol was going to tear it down and build his next quarter-mile monster with it. The Camaro went on to receive a full fiberglass front end, including the wheelhouses, to lighten its load. A Moroso hood and a glass decklid were also added.
The Camaro was born from the factory basted in Cream Yellow paint. It didn't take long before the Chevy received the same vibrant Rally Green that Nicol skinned his previous Corvette drag car. "I always loved Rally Green," Nicol states.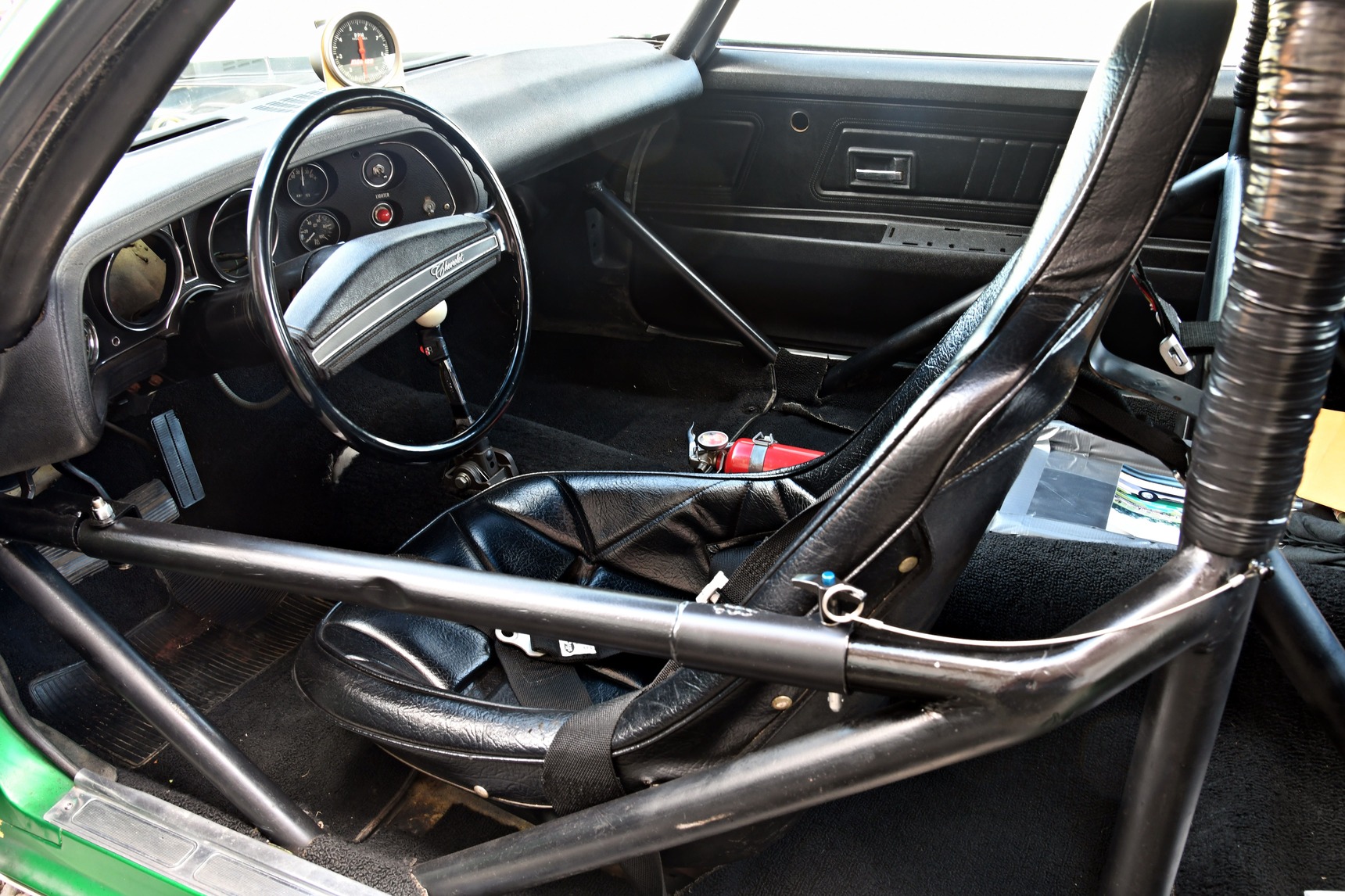 More Camaro Love: Big-Block Power was the Only Choice for Brian Furness' Badass 1970 Camaro
Next, the entire interior was removed and a full rollcage was built into the cockpit. A single racing seat was added along with the proper racing harness and a Moroso cable drive tach.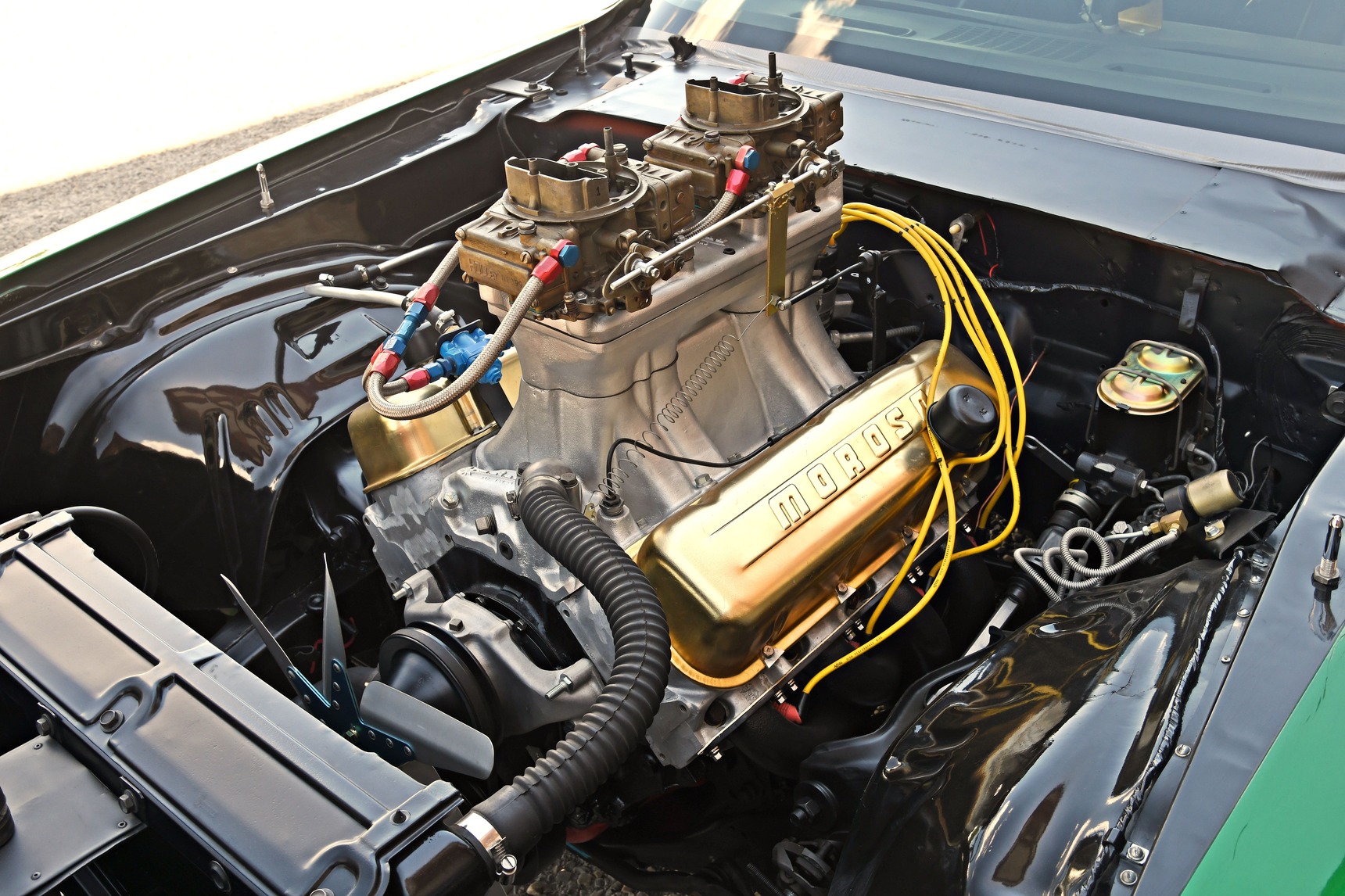 The powerplant started with a vintage '68 L88 427ci with aluminum heads. It's topped with a Weiand tunnel ram intake and a pair of Holley 750s. A Moroso stud girdle with aluminum rocker arms by Harland Sharp were installed, along with an aluminum Moroso water pump and valve covers.
A Super T10 with high-nickel gears is put through the paces with a Hurst shifter. That big-block power runs through a Chevy 12-bolt stuffed with 5.14 gears. Centerline wheels (15×3.5 front and 15×12 rear) are shod with Moroso 7.10×15 and Goodyear Eagle Dragway Specials 31.5×14-15, respectively.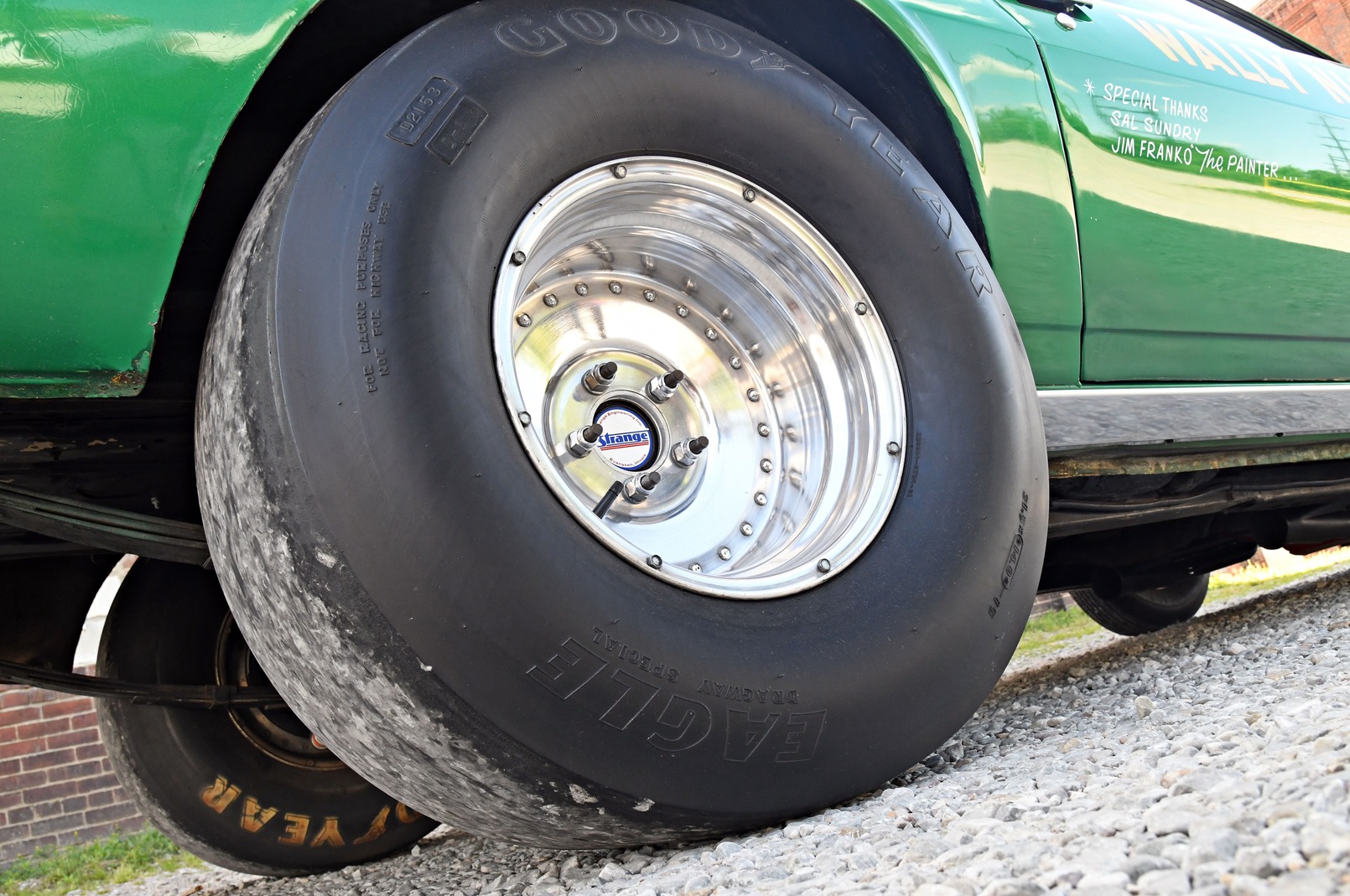 So, what was it like to "command" this Camaro? "Driving this car was a handful," Nicol reminisces. "Any stick car that runs in the 10s is an exciting ride that will get your attention. I'd usually launch around 7,500 rpm and the front end would go skyward. Never had wheelie bars … we would lay it all out and I'd go through the traps at 7,900 rpm, so the car was geared just right."
Today, Brian and Joe are over the moon to have this amazing piece in their growing collection of muscle cars. Add to the fact that this is a local slice of racing's past, having lived out its life in the greater Latrobe area is just icing on this Chevy-encrusted cake.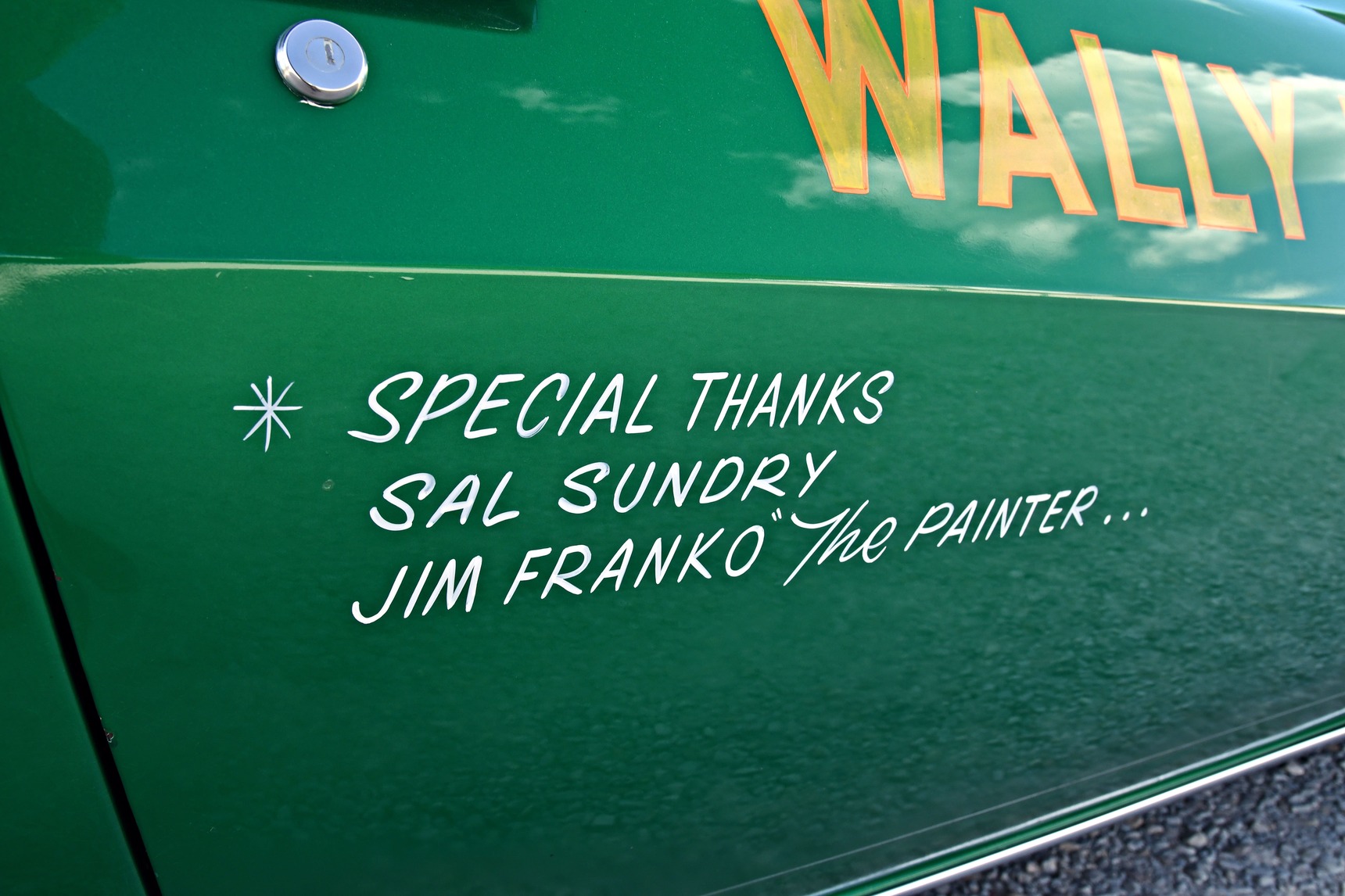 "I just love owning this piece of history," Brian states. "This one is personal being it's a car I loved all those years ago. Other than sprucing up the engine bay and re-detailing the engine, it still has every part Nicol used back in 1972 down to the clamps. It's faithful to the way the cars were built in those days and still carries the original chips and nicks, which is OK with us."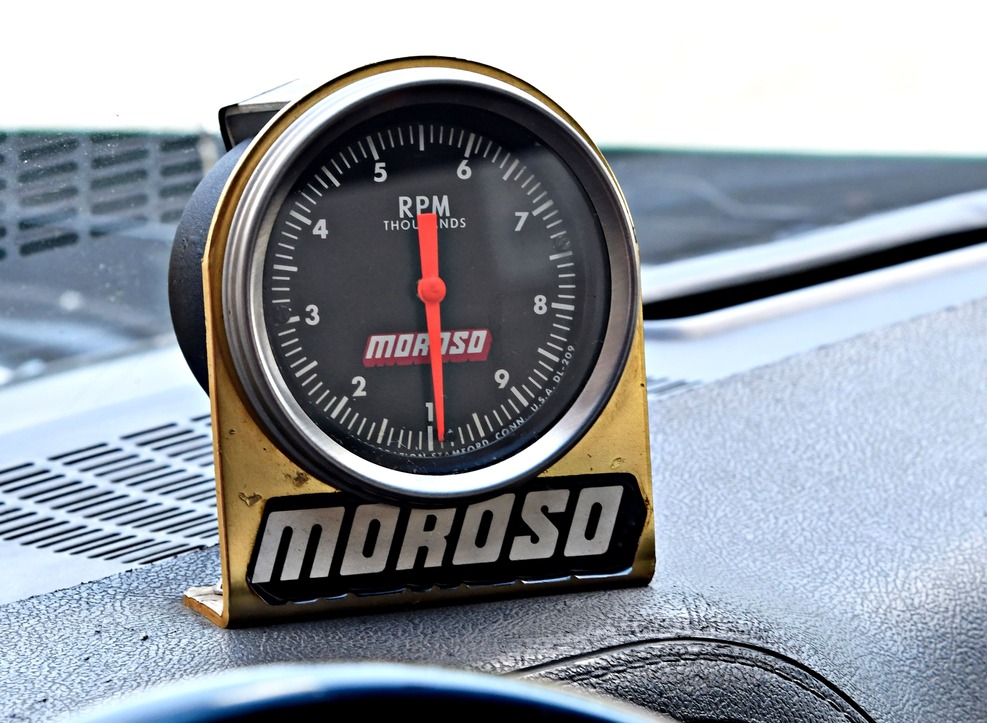 Beast Camaro: LS3 Powered 1970 Pro Touring Camaro
As for Nicol, he's still living nearby and even came out to see his old drag car being photographed for this here magazine. "Brian and Joe are the right people to own this Camaro," Nicol says. "I couldn't have sold it to two better guys. They are great and they've welcomed me to stop by to check on the car any time.
"[Nicol] has become a good friend," Brian reports. "He tells us the car never looked better, and that means a lot to both Joe and I. We are proud to own and preserve a piece drag racing history for future generations of muscle car and drag racing enthusiasts to enjoy, hopefully as much as we do."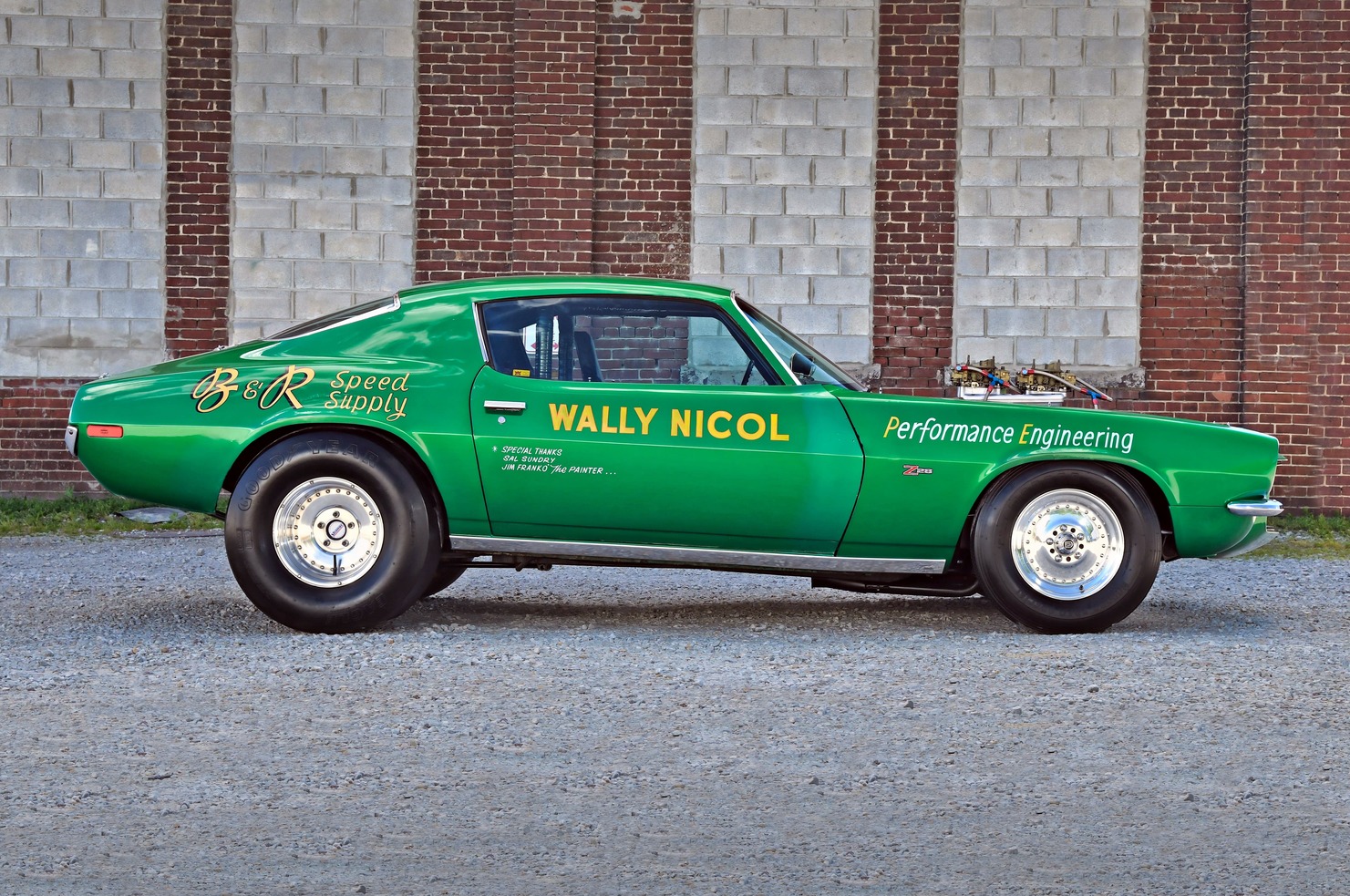 TECH CHECK
Owners: Brian Henderson & Joe Swezey, Super Car Workshop
Vehicle: 1972 Chevy Camaro Z28
Engine
Type: 1967 L88 big-block
Displacement: 427 ci
Compression Ratio: 13.5:1
Bore: 4.25 inches
Stroke: 3.76 inches
Cylinder Heads: Stock aluminum
Rotating Assembly: Forged steel crank, forged rods, TRW forged pistons
Camshaft: Lunati
Ignition: Mallory
Induction: Weiand tunnel ram, Holley 750-cfm cabs
Exhaust: Kustom Headers
Built By: Wally Nicol
Tuned By: Super Car Workshop
Power Output: 650 hp
Drivetrain
Transmission: Super T10
Rearend: Chevy 12-bolt with 5:14 gears, Geis aluminum cover
Chassis
Steering: Stock
Front Suspension: Moroso coil springs, Lakewood drag shocks
Rear Suspension: Monoleaf springs, Lakewood drag shocks, ladder bars
Wheels & Tires:
Front: Centerline 15×3.5 wheels, Moroso 7.10×15 tires
Rear: Centerline 15×12 wheels, Goodyear Eagle Dragway Specials 31.5×14-15 tires
Interior
Seats: Vintage racing seat
Upholstery: None
Gauges: Moroso cable drive tach, Stewart Warner gauges
Steering Wheel: Stock
Carpet: Stock
Shifter: Hurst
Exterior
Paint: Rally Green with added metallic
Paint by: Jimmy Franko, circa 1972
Hood: Vintage Moroso
Grille: Stock
Body: Fiberglass front clip
Bumpers: Stock