Eaton Detroit Spring Shows Us Things About Hot Rod Spring Suspension
By Ron Ceridono   –   Photography By the Author and Courtesy of Eaton Detroit Spring & The Hot Rod Library
When most hot rodders think of steel it likely has something to do with a structure that requires strength and rigidity. When Mike Eaton of Eaton Detroit Spring thinks about steel his concern is strength and flexibility.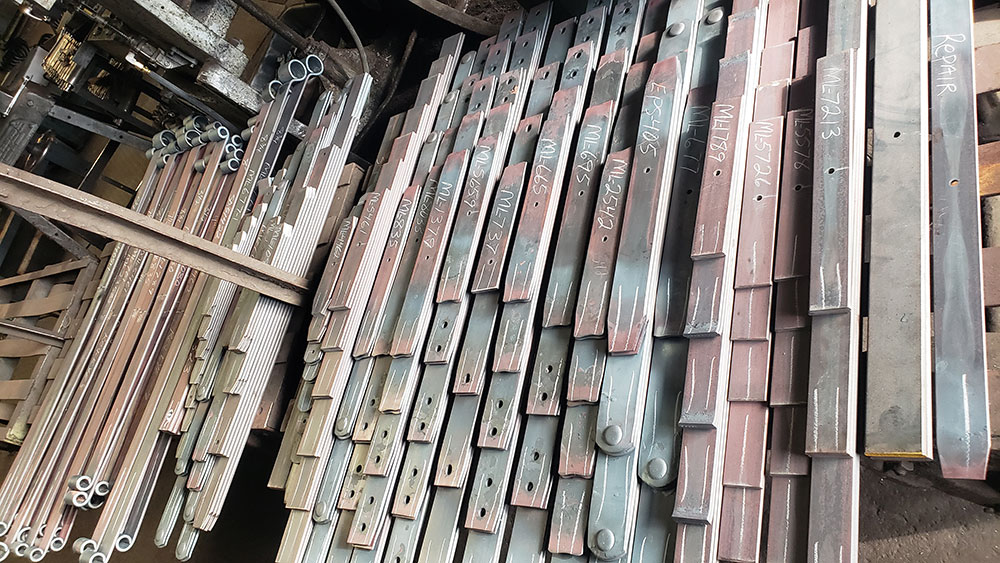 Coil Spring Quality
As Eaton explains it, springs must be made from steel with high yield strength. In other words, a material that will bounce back to its original shape after significant pressure is applied, and the best material for that is SAE 5160 high alloy spring steel. While you can't tell by looking, there are cheap off-shore springs that use inferior 1095 steel that will sag or possibly break—the best indication of quality is to remember you get what you pay for.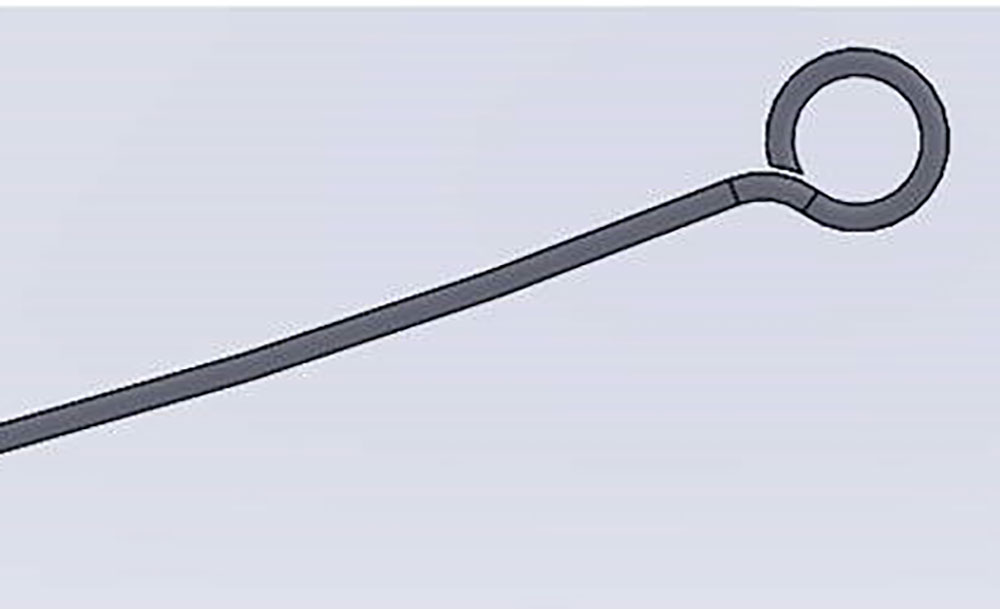 Read More: How To Update The Front Suspension On Your Ford Model A
Leaf Spring Configurations
Leaf springs are found in three basic configurations: Multi Leaf springs are made up from heat-treated strips of SAE 5160 steel, in diminishing lengths, formed to a predetermined arch and held together by a bolt to the center; mono leaf springs are a single, heat-treated plate of steel whose thickness is uniformly tapered from the center toward each end; and parabolic leaf springs are multiple mono leaf springs that consist of two or more tapered leaves.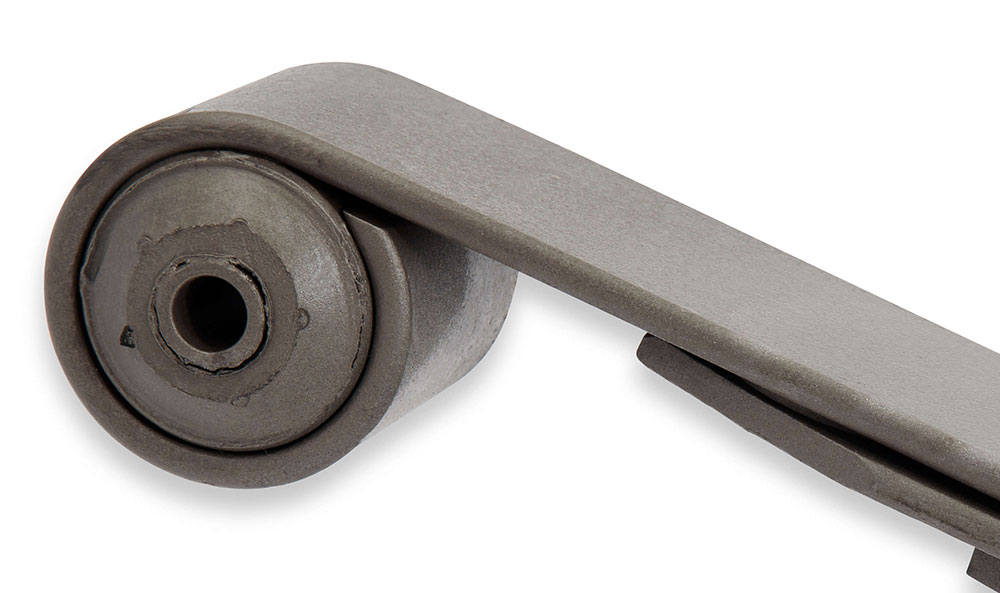 What Is Spring Rate?
A term that is often used to describe springs is spring rate, which is the amount of weight required to deflect a spring 1 inch. The lower the spring rate, the softer the spring.
What Is Design Load?
Another important term is design load, aka load rate, that's the amount of weight a spring is designed to carry when deflected to a certain height. This is an engineering consideration that includes a variety of formulas and enough mind-bending math to make most of us talk to ourselves. Fortunately, Eaton understands it all and can provide the proper coil or leaf spring for any application. (Editor's note: We asked Eaton to make a pair of rear coil springs for our '72 ¾-ton Suburban to ride like a ½-ton Suburban without changing any of the installation parameters. He did it! We knew we would never load the ¾-ton Suburban as it was intended but we knew we wanted a good ride. —B.B.)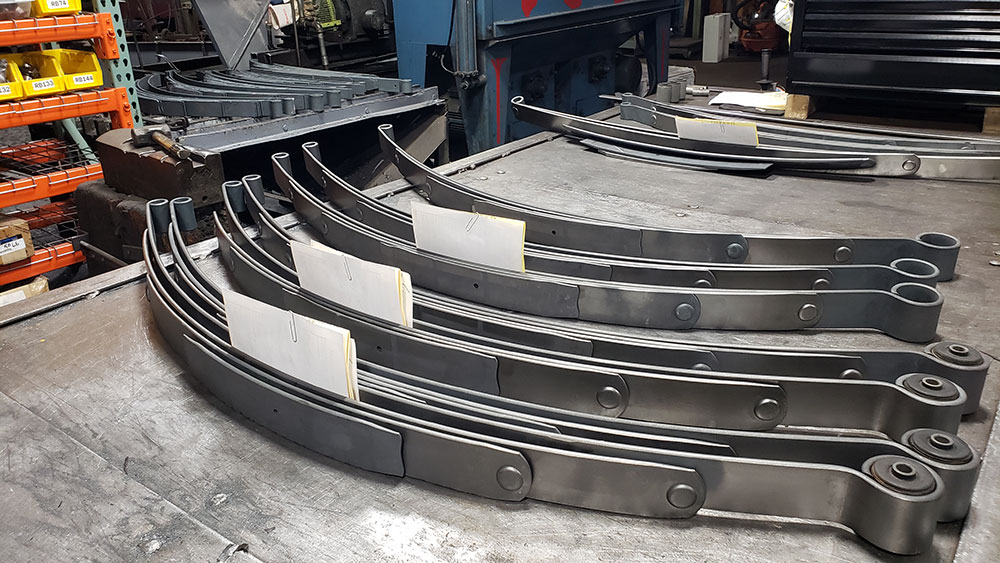 Rear More: Upgrading Worn Brass Bushings on Early Ford Kingpin Suspension
 The Best Leaf Spring Suspension Set Up?
When it comes to the ultimate leaf spring suspension Eaton has several suggestions. He recommends using multi-leaf springs as they can be custom made for the ride quality and ride height desired. In addition, Mike Eaton advises that the types of leaves used, specifically the design of their ends, is critical. He adds, "Square, or constant thickness ends, are great for trucks, terrible for cars. It puts a concentration of all the pressure at the end of the leaf, causing hysteresis. Diamond point ends are the same as square cut ends, except some of the excess material has been removed. This gives a better riding spring for trucks. The best choice is to use rolled and tapered ends, where the thickness of the leaves gradually decreases toward the end of the leaf. The reduced thickness allows for increased flexibility."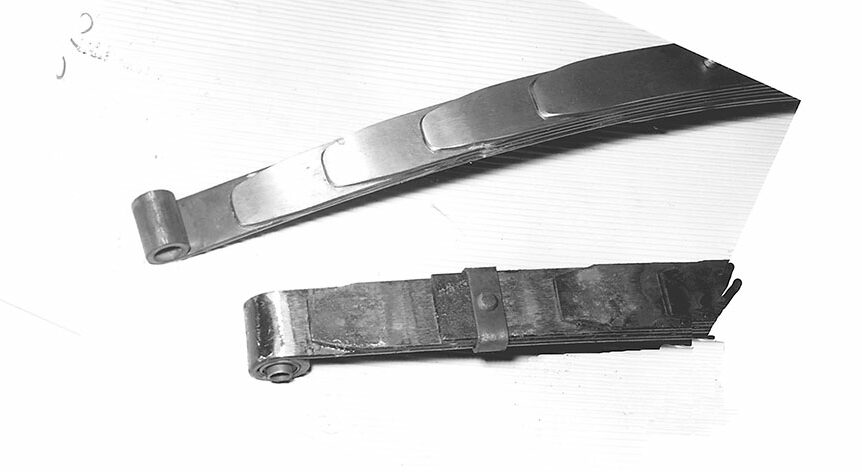 Lowering Blocks
We all know hot rodders are fanatical about their car's ride height, however the time-honored use of lowering blocks is not the way to do it. Lowering blocks can cause a variety of handling problems and greatly increases the potential for axle windup.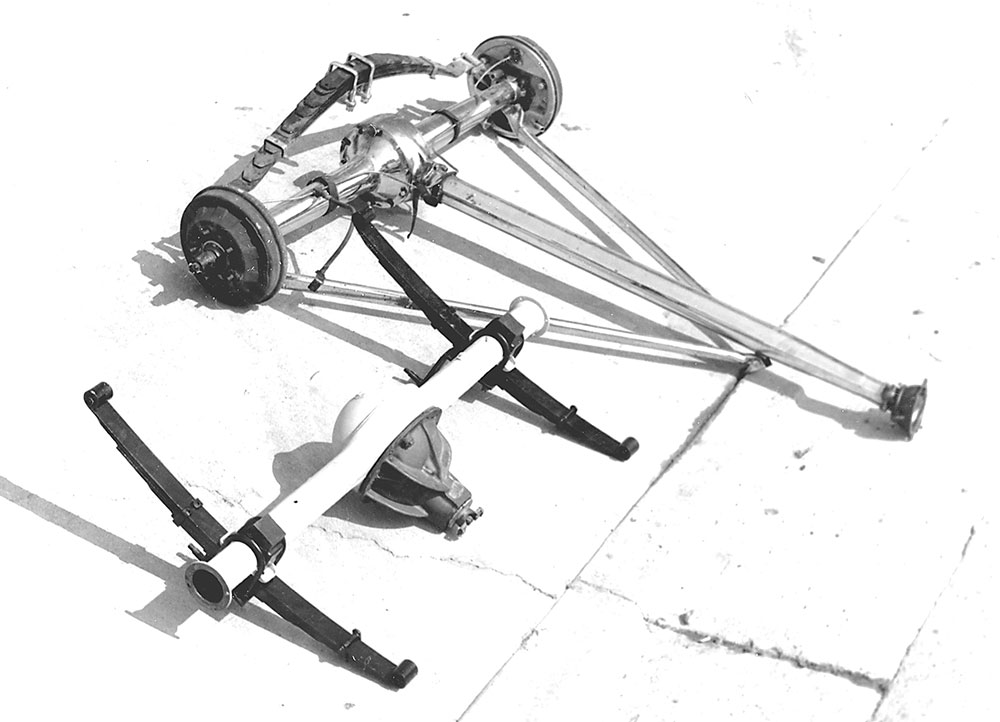 What Is Axle Windup?
As Eaton explains windup, "When you hit the gas, the axle twists one way while the tires are twisting the opposite way. Now physics makes this a normal occurrence, but too tall of a lowering block can cause normal windup to become abnormal windup." This can happen under braking as well.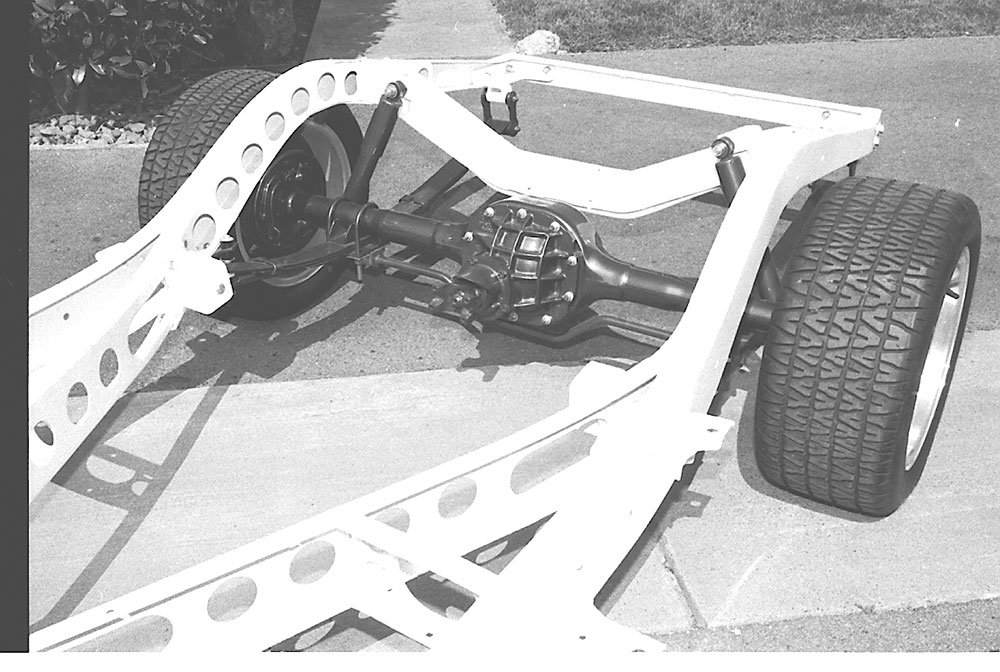 What Happens When You Wind Up The Axle?
A result of severe axle windup during acceleration is wheel hop. In severe cases the rear end housing rotates in the opposite direction the tires are turning until the spring pops back then windup begins again. The result is wheel hop, which is often accompanied by carnage that may include broken U-joints, damaged driveshafts, destroyed third members, and more.
Read More: G-Comp Suspension
Heating Coil Springs
Some older hot rodders (we won't name names to protect Brennan's reputation) may remember heating coil springs as a means of lowering ride height. The short-term result was a cool look, but the ultimate result was a spring that would soon fail due to loss of tensile strength. It only takes 400 degrees F to start annealing (to heat and then cool steel intended to soften and make less brittle) spring steel. When that happens, the steel begins to soften and it can no longer support the vehicle. There's no way to make a soft spring hard again. As Eaton says, "A heated spring is a ruined spring."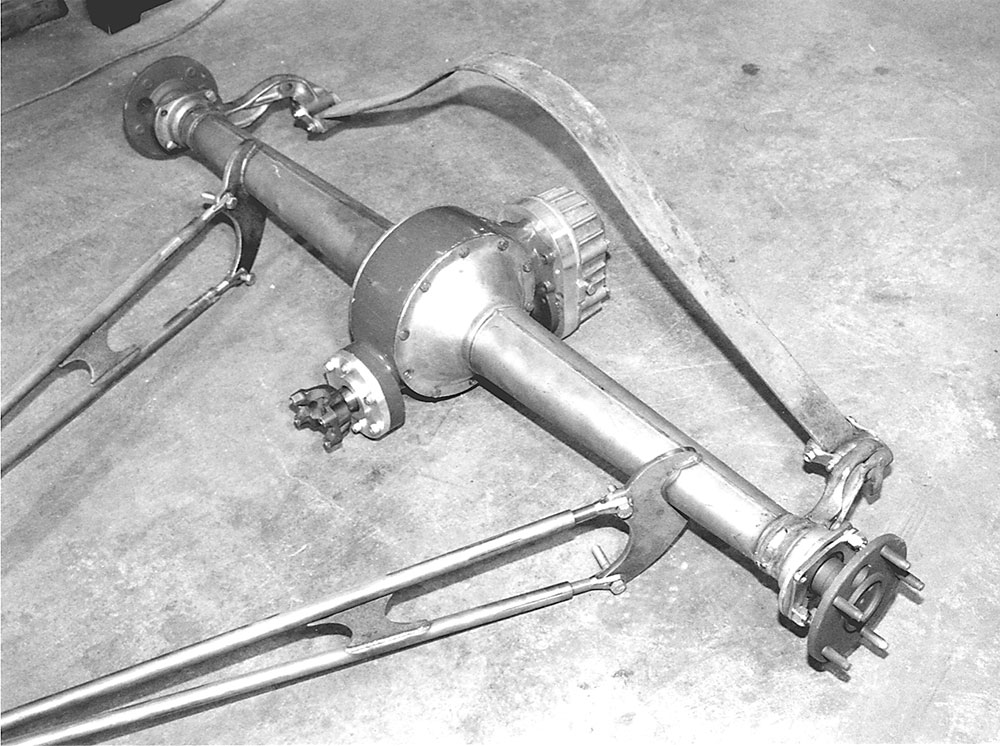 Cutting Coils
Another common lowering trick was cutting coils. While that may seem like a bad idea, Eaton advises that some coils can be cut. "Cutting coils is limited to those types that have tangential ends. Tangential ends are those that spiral off into space. If you tried to stand the spring on end it would fall over. Square ends and pigtail ends will stand up and cannot be cut because the finished product will not mount correctly in the suspension." Keep in mind, cutting coils increases spring rate. Eaton adds, "The strength of a spring, leaf, or coil is a function of the cube of the steel used. As the wire gets shorter, such as when cutting coils, the spring rate increases." In any case don't go nuts and don't lower ride height more than 2 inches.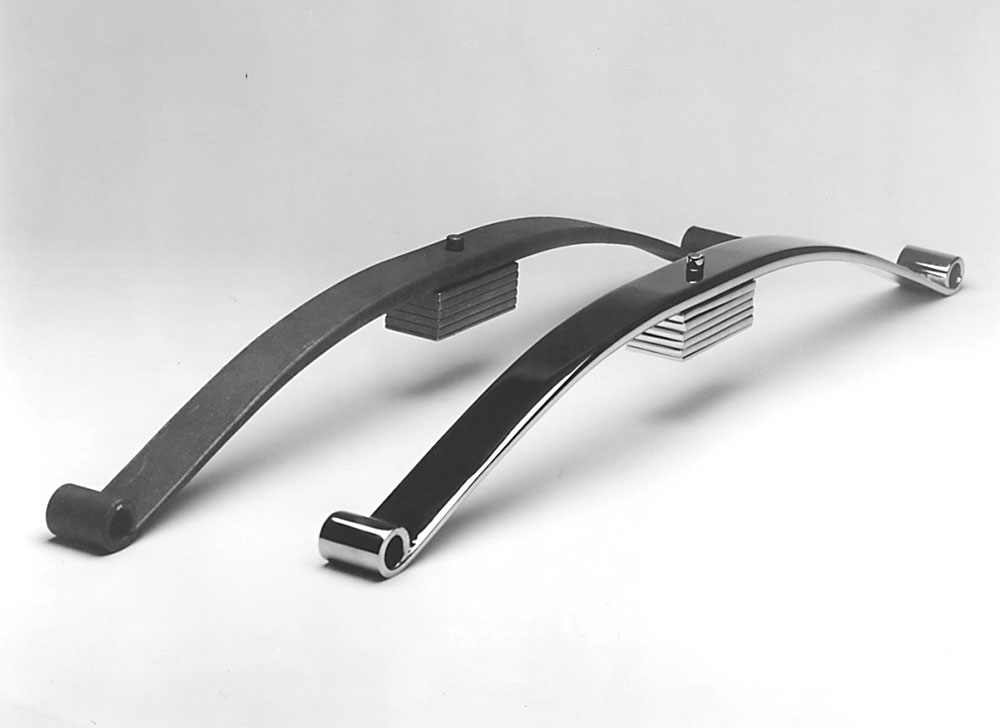 When it comes to altering the ride height of any vehicle the best option is to do it with springs designed to do the job. In addition, spring rate and load capacity can be tailored for specific applications. When it comes to springs for restorations, hot rods, or race cars there is no "one size fits all" but chances are Eaton Detroit Spring can make exactly what you need. After all, they've been doing it for over 85 years. MR
Rear More: Coilover Basics
Everything You Need To Know About Leaf and Coil Springs
Source
Eaton Detroit Spring
(313) 963-3839
EatonDetroitSpring.com