Rutterz Rodz Revitalizes the Shop Project Truck
By the CTP Staff   –   Photography by John Jackson
Don't call it a comeback—but that's exactly what happened with Doyle Thomas and Mike Rutter with this gorgeous 1971 Chevy that Rutterz Rodz built for Mike, then Doyle, then Mike, and finally for Doyle again!
Read More: The 2023 C10 Fall Revival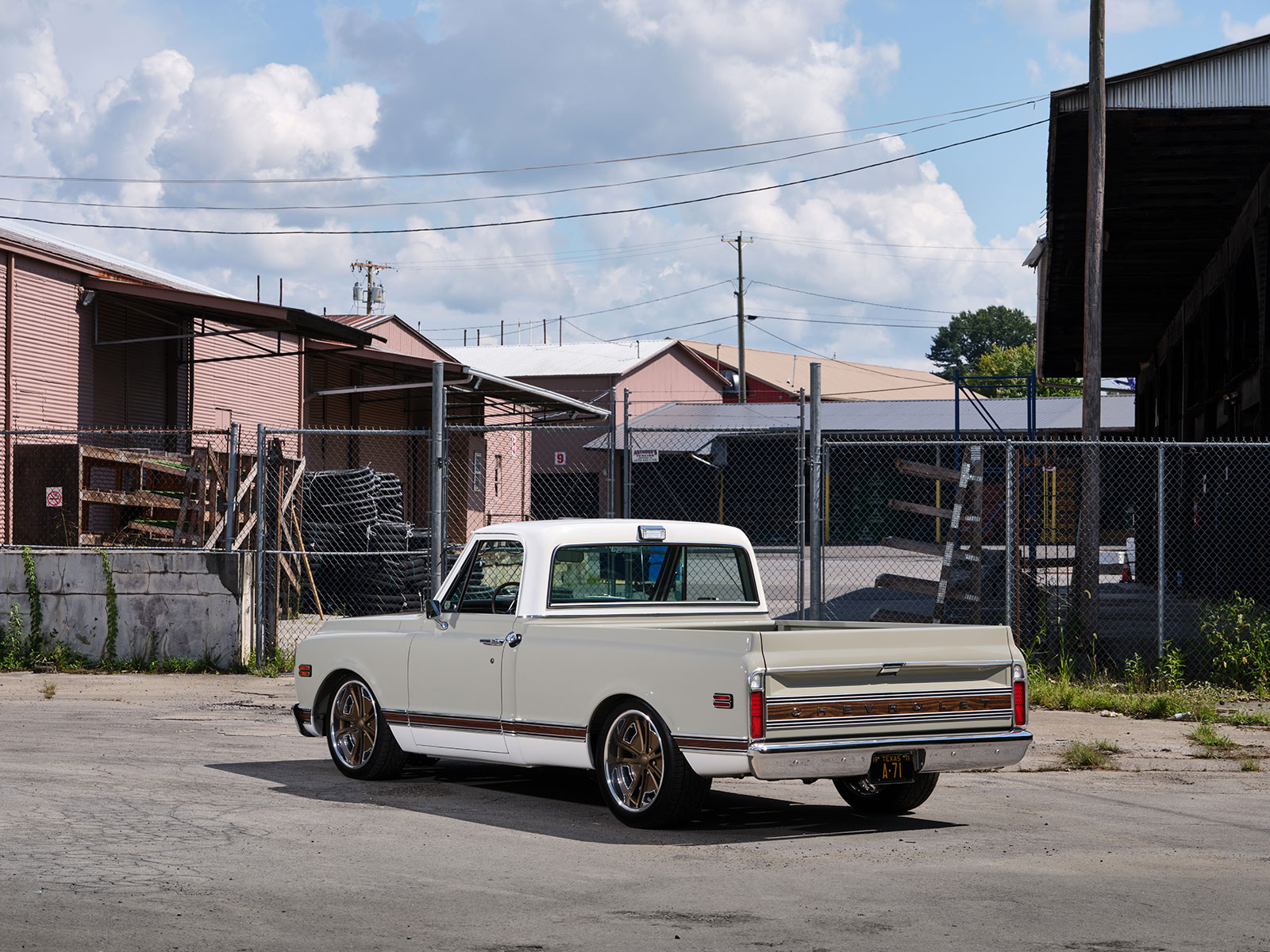 "Doyle Thomas' 1971 Chevy C10 started life as a project that I was building for my shop, Rutterz Rodz in Bristol, Tennessee," Mike told us. "In 2019, at SEMA, Doyle asked about buying the truck (we had started it a couple years earlier), so I agreed to sell it. He asked for it to be painted orange/white (like Whataburger) and have an LS engine.
"After SEMA we began the teardown process and were headed in the direction he wanted. A couple months later Doyle called and said he thought that maybe he didn't really need another project right now and would I be upset if he changed his mind. I had no problem taking the truck back for myself and agreed with him that he basically had no room at home for another hot rod since he had just added onto his garages and was out of room again! Even without the truck build we still had projects going for him!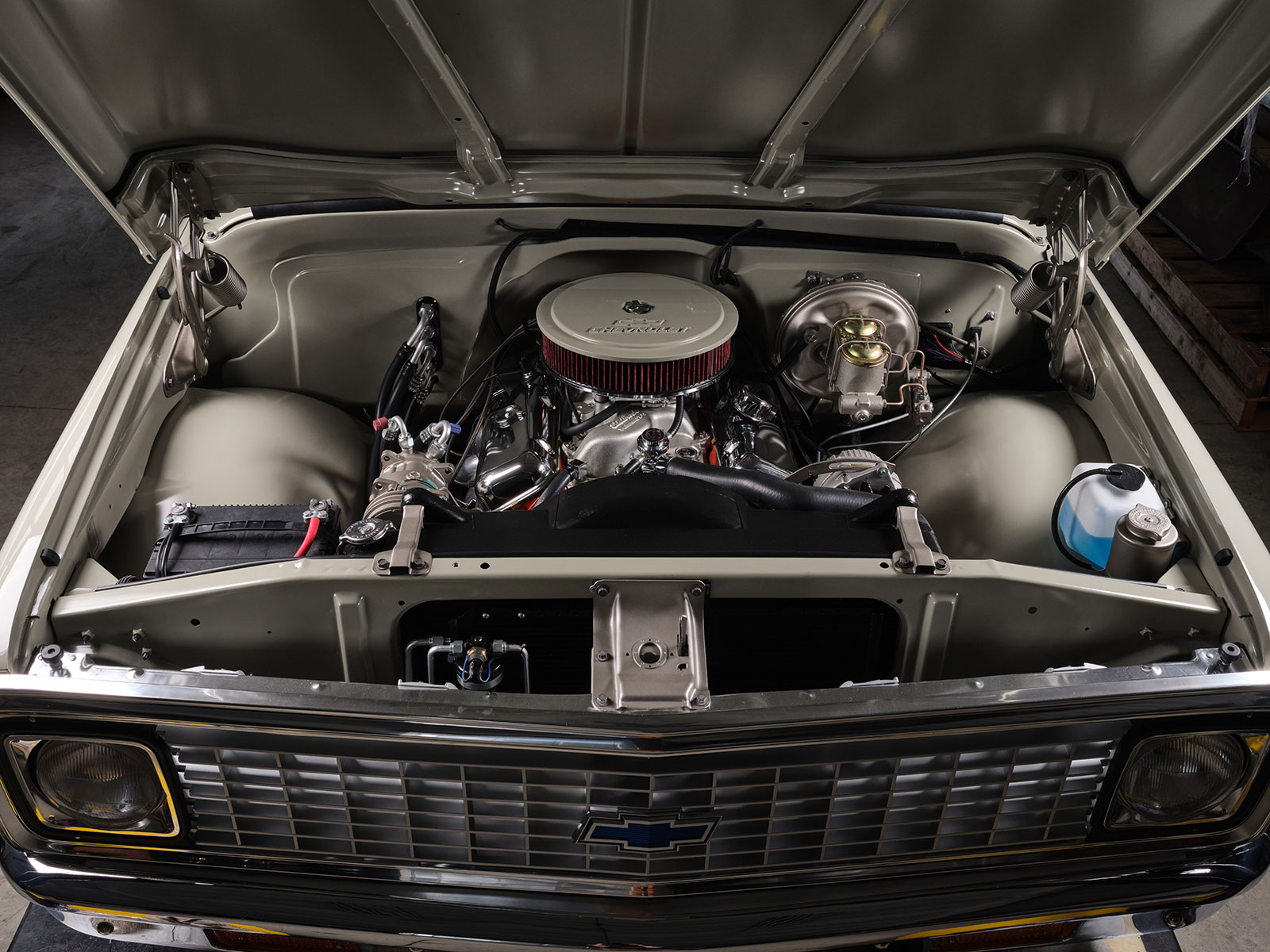 Read More: Tre5 Customs-Built OBS Chevy Truck
"So, I made up my mind to go back to the factory big block engine and paint it a completely different color. Doyle is an extremely good customer for Rutterz Rodz and gives us great freedom to bring his hot rods to life, rarely visiting the shop in person. On one of those rare visits, he took notice of the truck. We had been working on it off and on for several years since it takes a while to get a personal project through the shop (we are very fortunate to have a backlog of work). At this point we had the truck painted and were into final assembly … so, Doyle asked, 'What truck is this?' I replied, it's that orange/white truck that you didn't have room for! He really liked the direction we were headed and asked about buying it back … again. I hesitated, knowing how long it would be before another shop build would be this close to completion! But ultimately agreed to sell it to him again.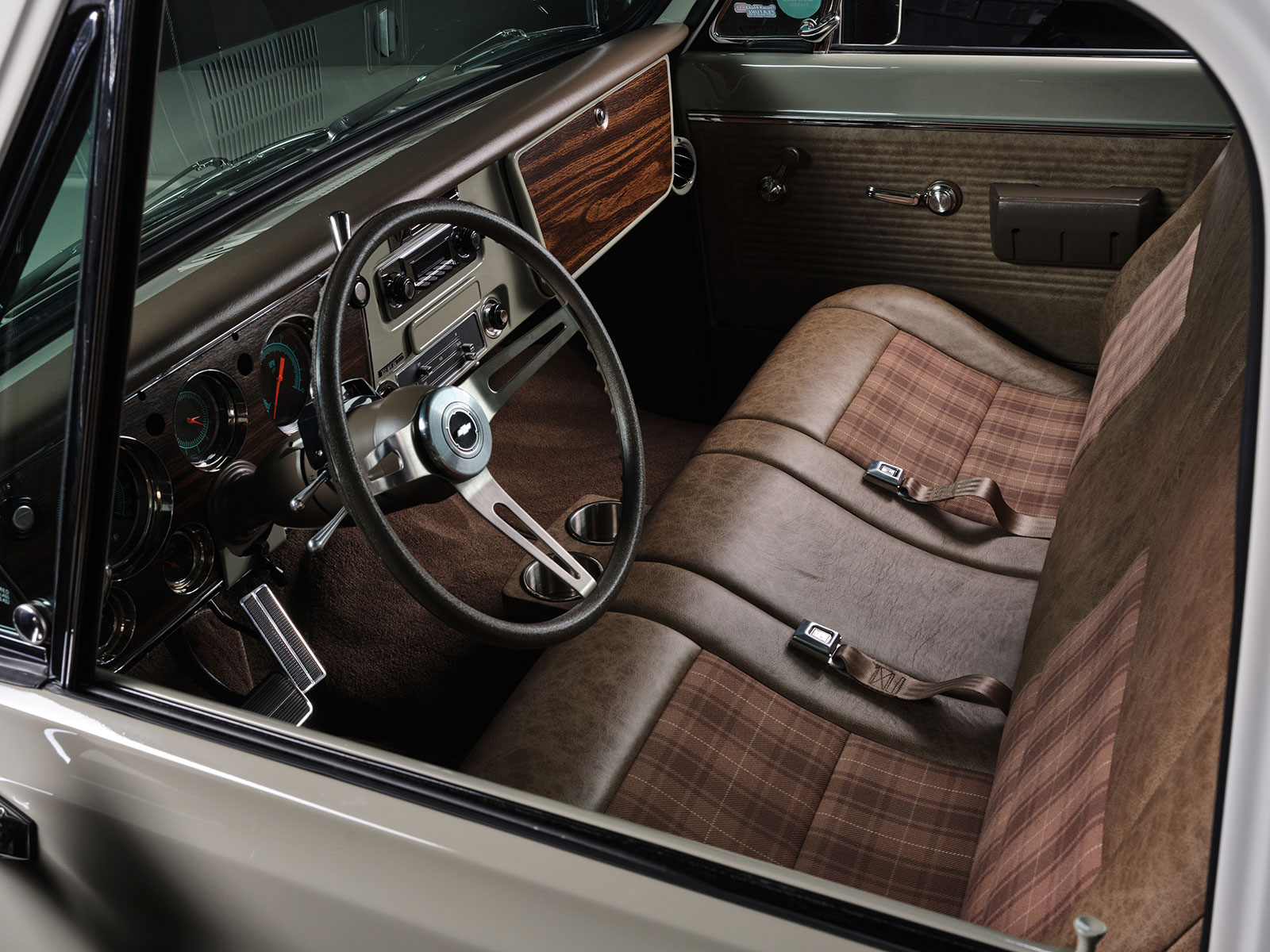 "We were also ready to paint his 1941 Willys—he originally wanted it black but liked the color of the truck so well that he decided to paint it to match. We finished both for the 2022 show season and showed them alongside one another. We had a very successful show season and he's now enjoying his truck at home."
Read More: Premier Street Rod Shop Tour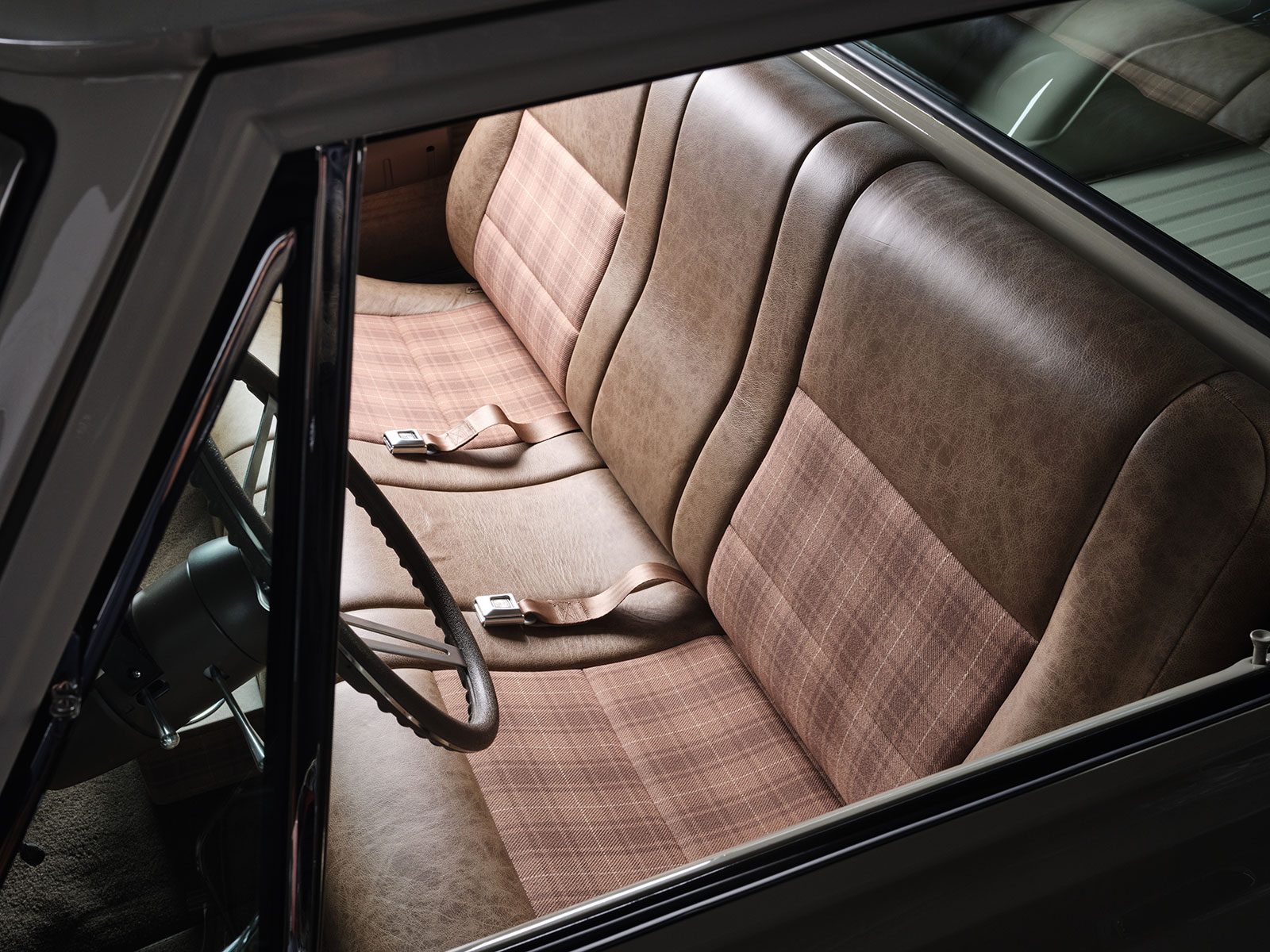 Obviously, the Whataburger color scheme went to the wayside, even though that's what Doyle also collects—14 Whataburgers in East Texas! Mike's final rendition finds the Chevy resplendent in Axalta's Desert Beige and Iceberg White, offset by a quartet of Hot Rods by Boyd 20-inch Canyons with bronze-coated centers. Power comes from the aforementioned 402ci big block engine Mike referred to (fed by a Holley Sniper EFI and backed by a good-old TH400 transmission), while the chassis has been properly updated with a full complement of Ridetech components and Borgeson steering box/Flaming River steering column (brakes are GM disc/drum). Todd Smith handled the beautiful, distressed leather and plaid interior (which includes a Snowden bench seat) that's properly accented with wood grain details, Classic Instruments retrofit gauges, and a GM Comfort Grip steering wheel atop the tilt Flaming River steering column.
Click on this issue's cover to see the enhanced digital version of This 1971 Chevy C10 Comes Back To Life.