Complete Custom Fabrication, Intricate CNC Work, Restoration, Chassis Design, and Custom Paint
By Eric Geisert – Photography by the Author
There have been dozens of Hollywood-produced movies where someone living in the East packs up all their belongings in an old truck and heads out West to make it big. Rarely do you ever hear of that kind of thing actually working out, but for Paul Bosserman (Co-founder of Old Anvil Speed Shop) it's looking pretty good.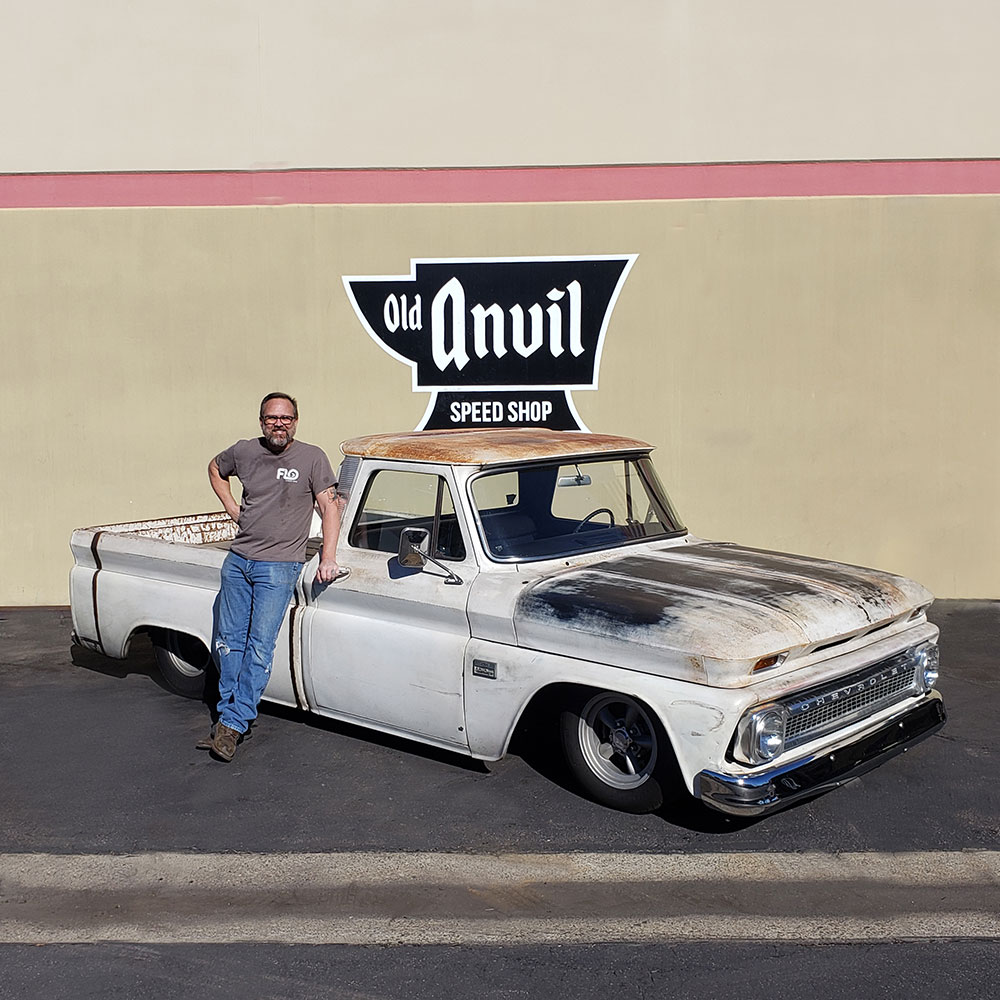 Read More: Hot Rod Shop Tour: Jimenez Bros. Customs
After growing up in Virginia and having had a successful stairway-building business when he was younger, Paul's passion for hot rods eventually got the better of him. When he was a kid his dad had a channeled Ford coupe, and Paul's first car was a '57 Chevy hardtop, but he was trained in metallurgy and in fabrication shops on how to manipulate steel in various forms. With the economic crash of 2008 his type of work was hard to find, but he was able to hook up with a sports car restoration shop that built Pebble Beach Concourse–level vehicles (allowing him to hone his fabrication skills even further).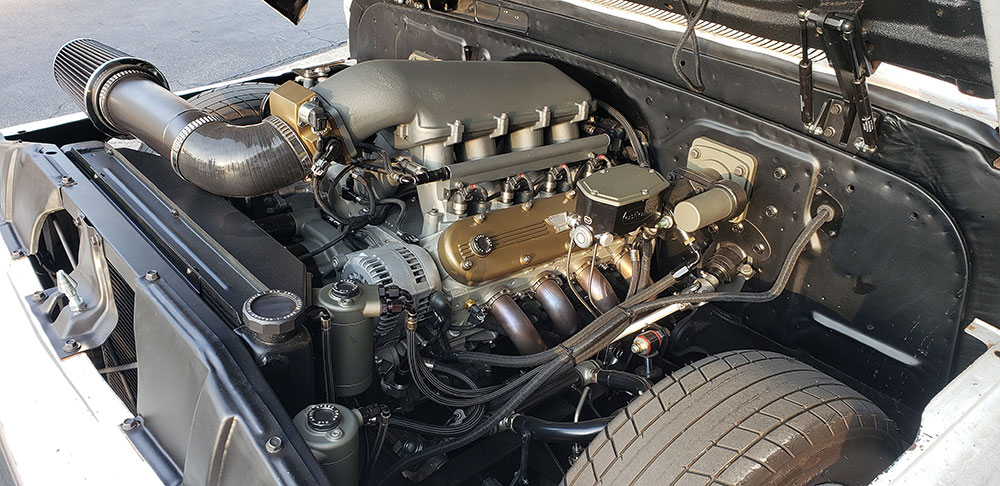 He'd also run across a '38 Chevy truck (a former six-wheel coal delivery dump truck) that he bought sight-unseen for $500. It was only a cab and frame but, when he went to retrieve it, they had to cut away the bushes that had grown up against the house to find the hood and front fenders, and the original '38 registration was still with the truck. After Paul installed a 350 engine paired to a 700R4 transmission combo he made the truck driveable.
Read More: The History of Harold's Hot Rod Shop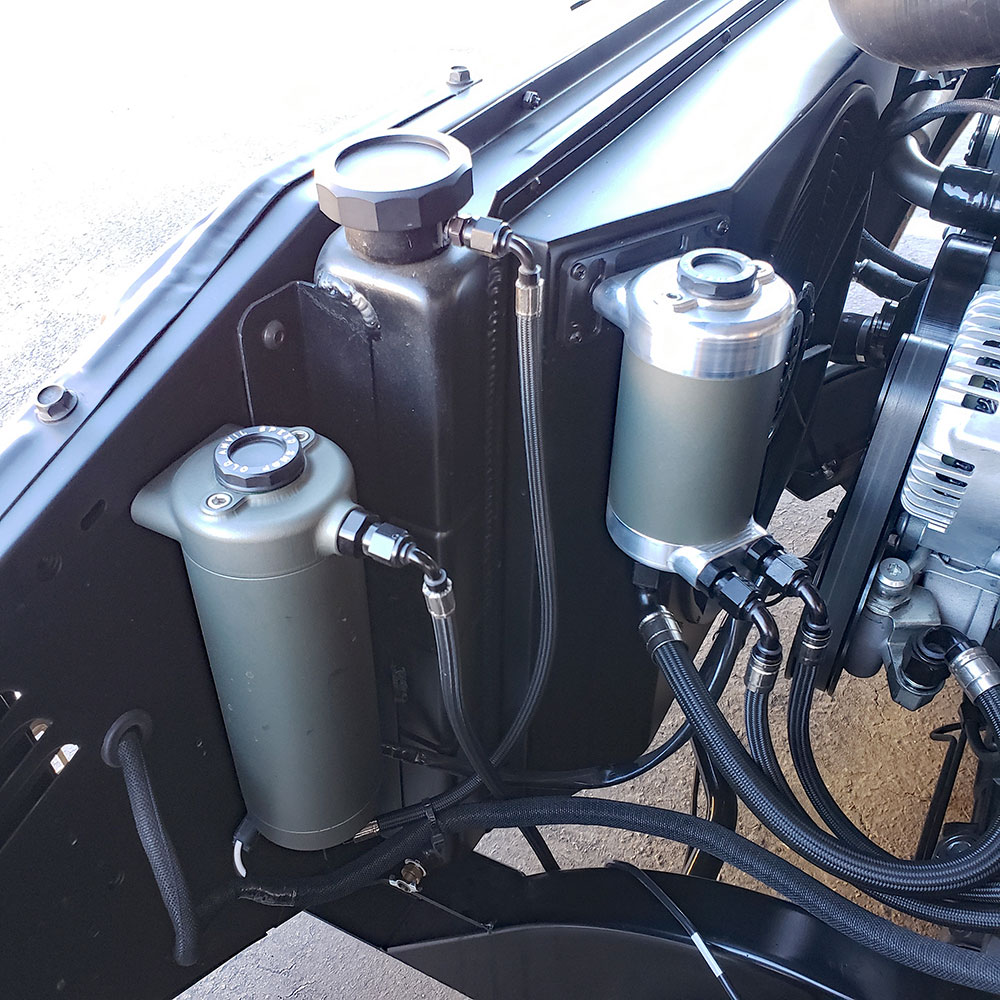 At a Rockabilly Rumble car show in Virginia he met his future wife, Jenna, who was visiting from California. After a trip to SoCal to visit her, he returned soon after to attend the 2014 Grand National Roadster Show in Pomona and hand out a dozen résumés and Troy Ladd (owner of Hollywood Hot Rods) hired him.
A few months later he packed up his '38 Chevy truck, and with a 24-foot trailer hauling three Harleys, all his toolboxes, and a bed, he moved to SoCal. Paul worked at Hollywood Hot Rods for a while, then spent some time in both Jimmy Shine's Speed Shop as well as with Scott Bonowki's Hot Rods and Hobbies (working on the eventual 2018 America's Most Beautiful Roadster award winner).
In May of 2018 he and Jenna (who had married in 2017) took the big step and opened Old Anvil Speed Shop in Orange, California, and he hasn't looked back since (the shop got its name from the 100-year-old Farrier's anvil Paul still uses today that used to belong to his great-grandfather). The 13,000-square-foot facility (with six talented fabricators working for Paul) is always full and the projects seem to lean toward one-off fabrication type of builds, nothing is off limits. If it's interesting to Paul and can test his skills, he's into it!
Read More: In the Shop: Scott's Hotrods 'N Customs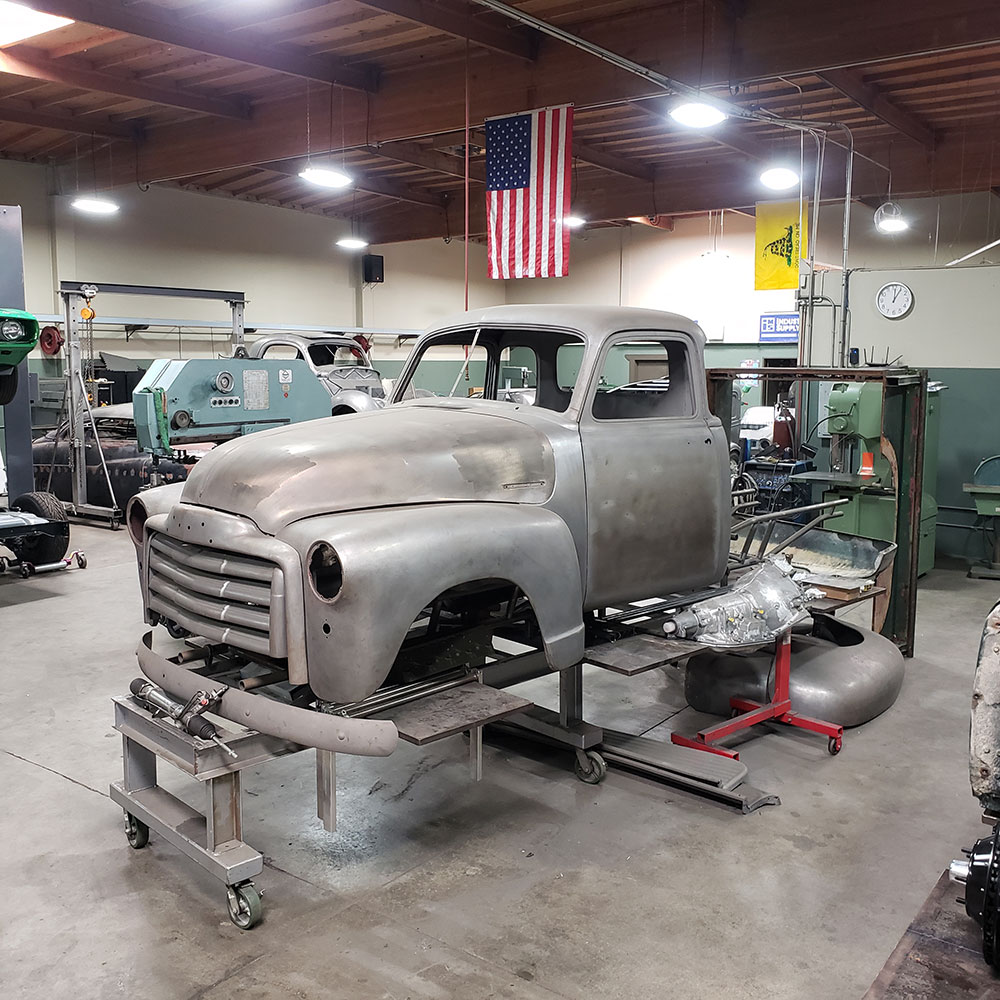 The list of makes and models in the shop seems to vary weekly but, with all the International Harvesters parked at Old Anvil Speed Shop at the moment, you'd think that's all they do, however the hot rod shop is actually quite diverse when it comes to customers' cars. Where else will you see a twin-sidewinder-engine Camaro, a V12 Jaguar-powered Triumph TR6, an old custom started by Ed "Big Daddy" Roth and finished by George and Sam Barris, a 427 SOHC-powered Model A coupe, an Alfa Giulietta restoration, a '50s chopped Merc, and a half dozen or more cars and trucks going together under one shop's roof? We'd bet it can't be done, as there's only one Old Anvil.