Performance Online/FiTech Go Fuel '67-72 C10 EFI Tank Setup
By Rob Fortier – Photography by the Author
As a fitting addendum to Ron Ceridono's in-depth look into today's fuel-injection options for your classic truck we thought it would be great to show all the readers with '67-72 Chevy trucks (because we know there are a few of you out there!) just how easy it is to equip your C10 with the proper EFI fuel pump and tank setup.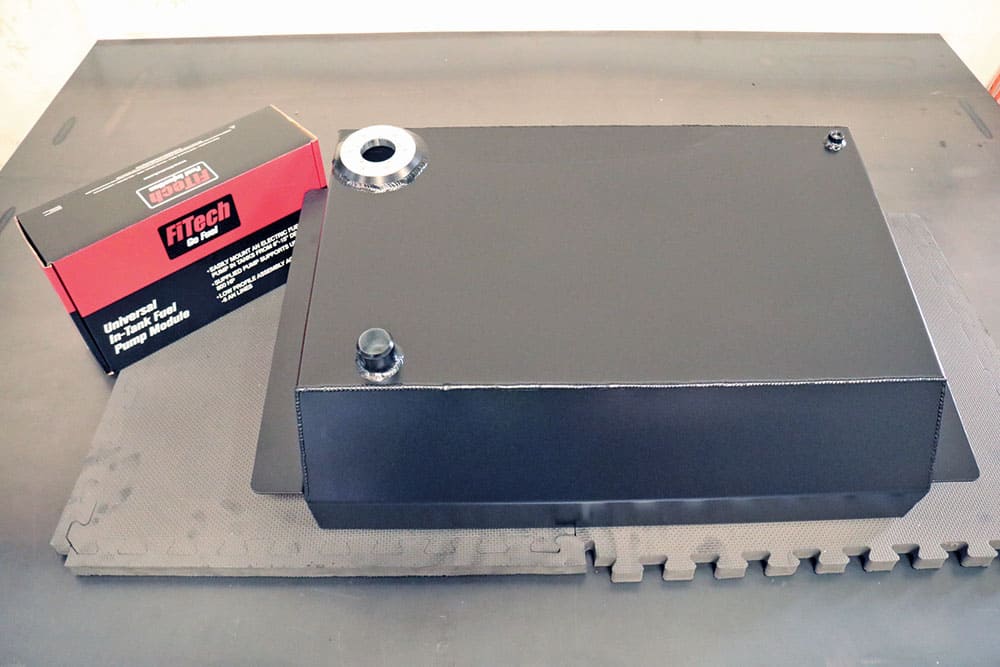 A visit to see our friend Mike at FiTech Fuel Injection in Corona, California, provided us with a few laughs, as well as their new Go Fuel (PN 50015) in-tank retrofit EFI fuel pump kit to feed their Ultra Ram EFI we'll be using on the 454 big-block powering the '69 C10 currently under construction at Jimenez Bros. Air Ride and Rod Shop in Riverside, California. We still needed an actual tank to fulfill FiTech's "in tank" aspect, so down the road a little further we traveled to see another friend, Randy, at Performance Online for a direct-fit, 19-gallon aluminum fuel tank—a powdercoated black one, no less (available at an additional charge)—for the C10.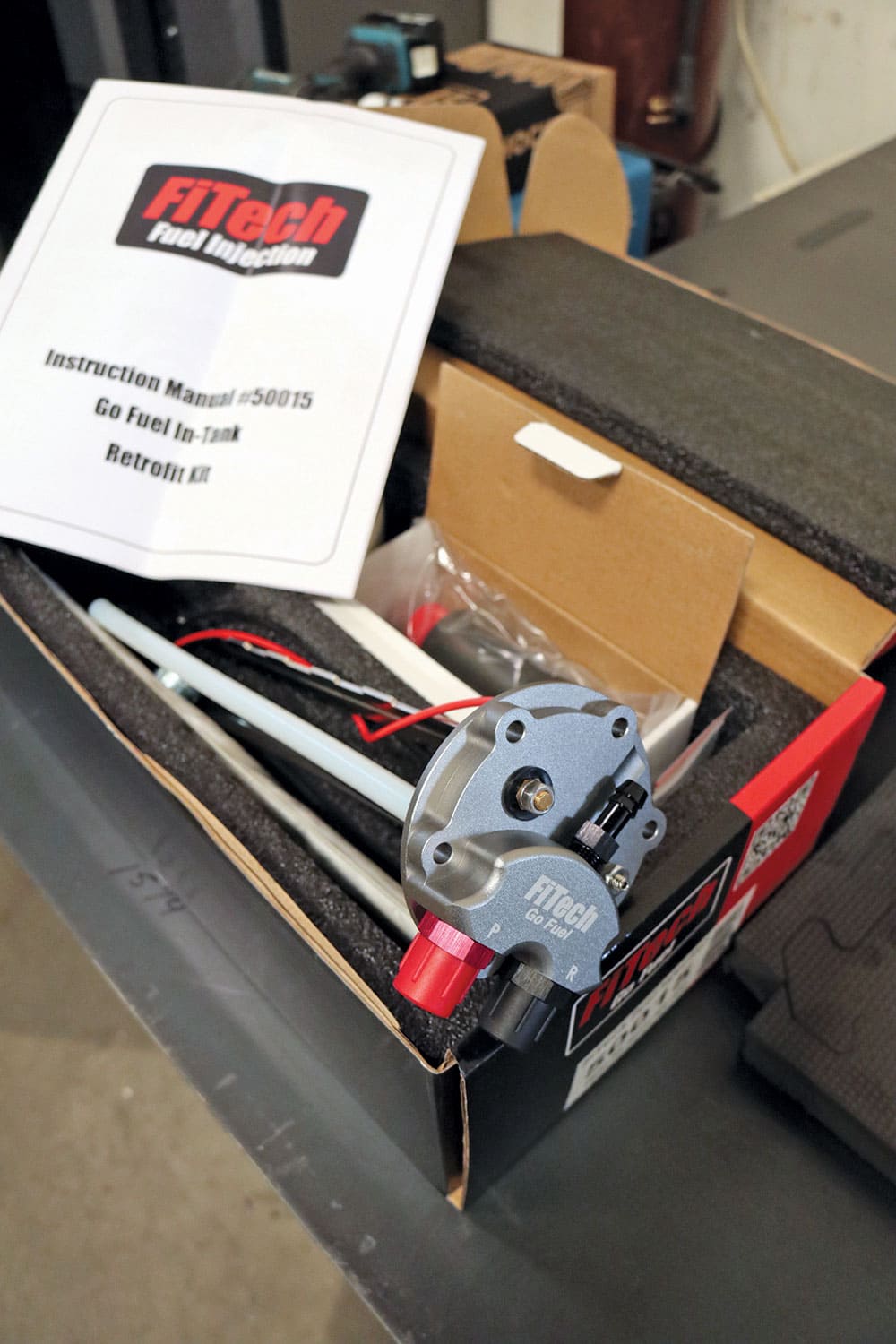 Read More: 67-72 C10 Power Steering Conversion Kit
While at Performance Online, Randy obliged us with a Go Fuel pump kit installation to show you readers—and potential customers—just how easy it is to retrofit your existing or brand-new fuel tank with one of the best high-performance (up to 800 hp) EFI fuel pumps on the market. (For 800-1,000hp applications, use FiTech's 440-LPH 50016 Go Fuel kit.) (As a side note, FiTech's Go Fuel retrofit kits can be used in any tank—steel or aluminum—ranging from 6 to 15 inches in depth. Their extremely low-profile in-tank module allows for installations where the tank is close in proximity to the bed floor, thus clearance is at a minimum.)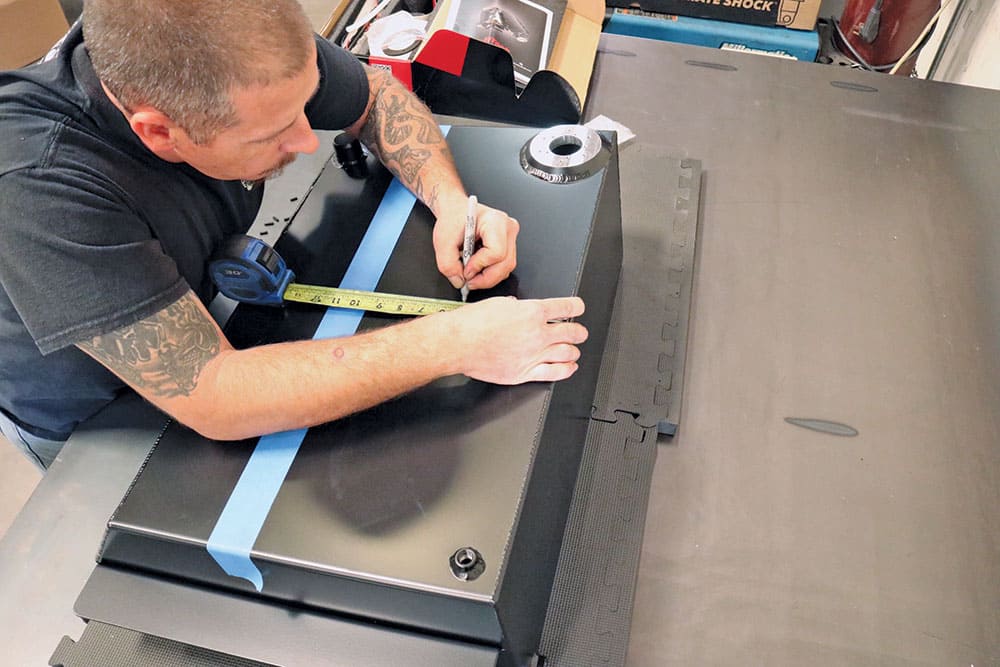 With a freshly equipped tank, we headed back to Jimenez Bros. for a quick install. Next on the fuel system itinerary: after we complete the American Autowire Highway 22+ harness installation with our old pal Ryan Manson, we'll head over to FiTech once again to have Mike and Jeremy dial in the Ultra Ram using their newly developed, LS-based control system for Small Block & Big Block Chevy applications!
Sources
FiTech Fuel Injection
(951) 340-2624
fitechefi.com
Performance Online
(888) 973-5807
performanceonline.com
Jimenez Bros. Air Ride & Rod Shop
(951) 343-5948
jimenezbrosairrideandrodshop.com