American Autowire's Highway 22 Plus: The Ultimate Harness for All Your Electrical Needs
By Rob Fortier   –   Photography by the Author
If there's one thing that the majority of DIY hobbyists will admittedly shy away from, it's wiring. As simple as the average 12V system technically is, it might as well be calculus. But it also goes beyond the application aspect in that physically wiring a full vehicle properly is just as important as understanding what all the wires do in the first place.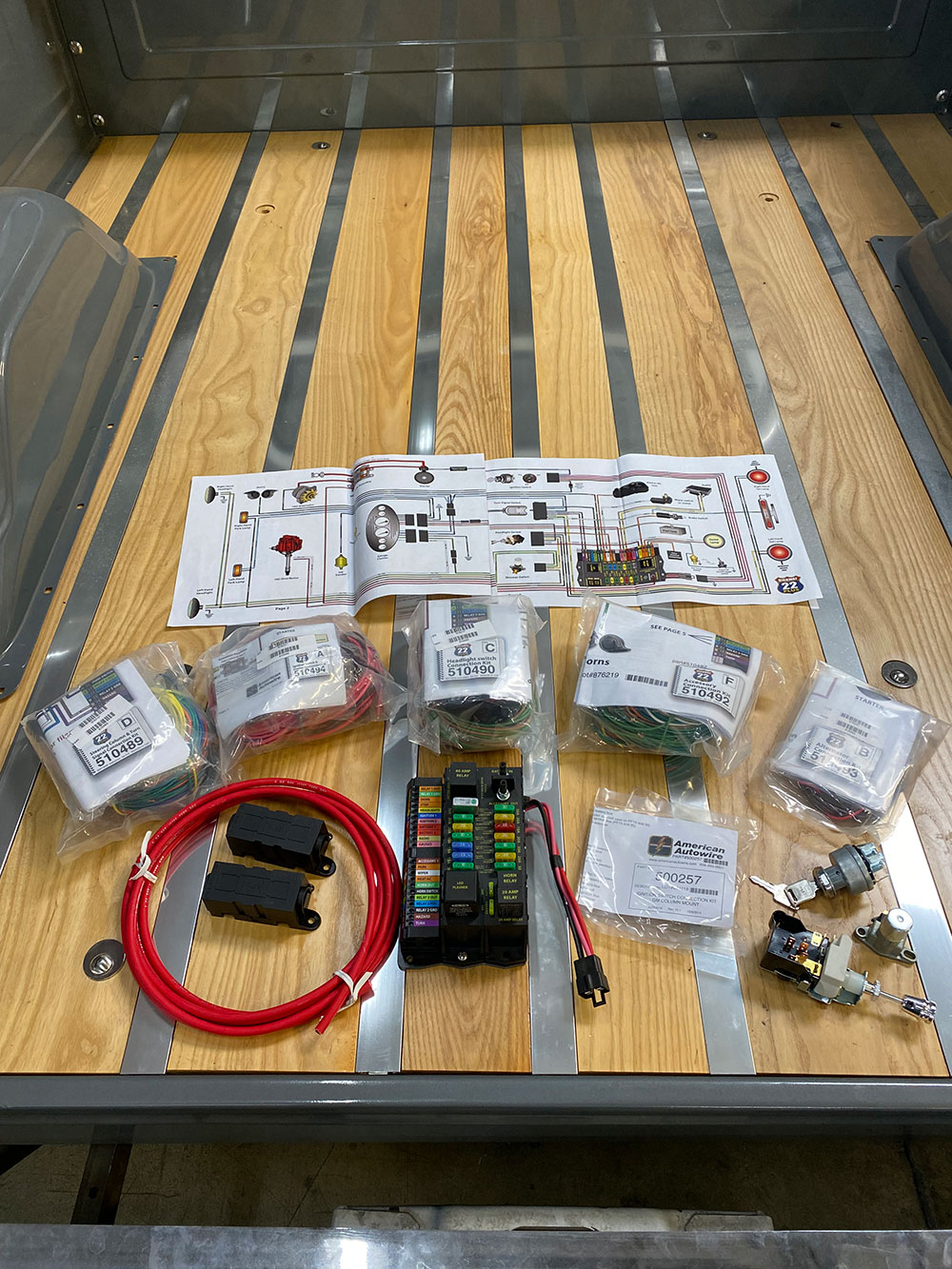 Read More: Chevy Advance Design Truck, Perfected?
For me, I enjoy the form of automotive electrical wiring, but when it comes to non-basic functions of modern components, well, let's just say I heavily rely on instructions and online tutorials! There's a lot more to it than simply red = hot, black = ground! Fortunately for me, as well as the shops that do this kind of work on a regular basis, American Autowire has simplified the art of rewiring with their Highway series harnesses.
For years, American Autowire set the industry standard with the install-friendly convenience of labeling every single wire—that's in addition to now providing a full-color, full-vehicle schematic, aka the blueprint for installing their Highway 22 Universal Wiring System. I've personally had the original version of this kit in my last few vehicles, and having installed the first one in my '39 Chevy can without bias attest to the aforementioned installer-friendly aspects. As good as that kit still is, recently, American Autowire made some improvements to the kit and released the Highway 22 Plus.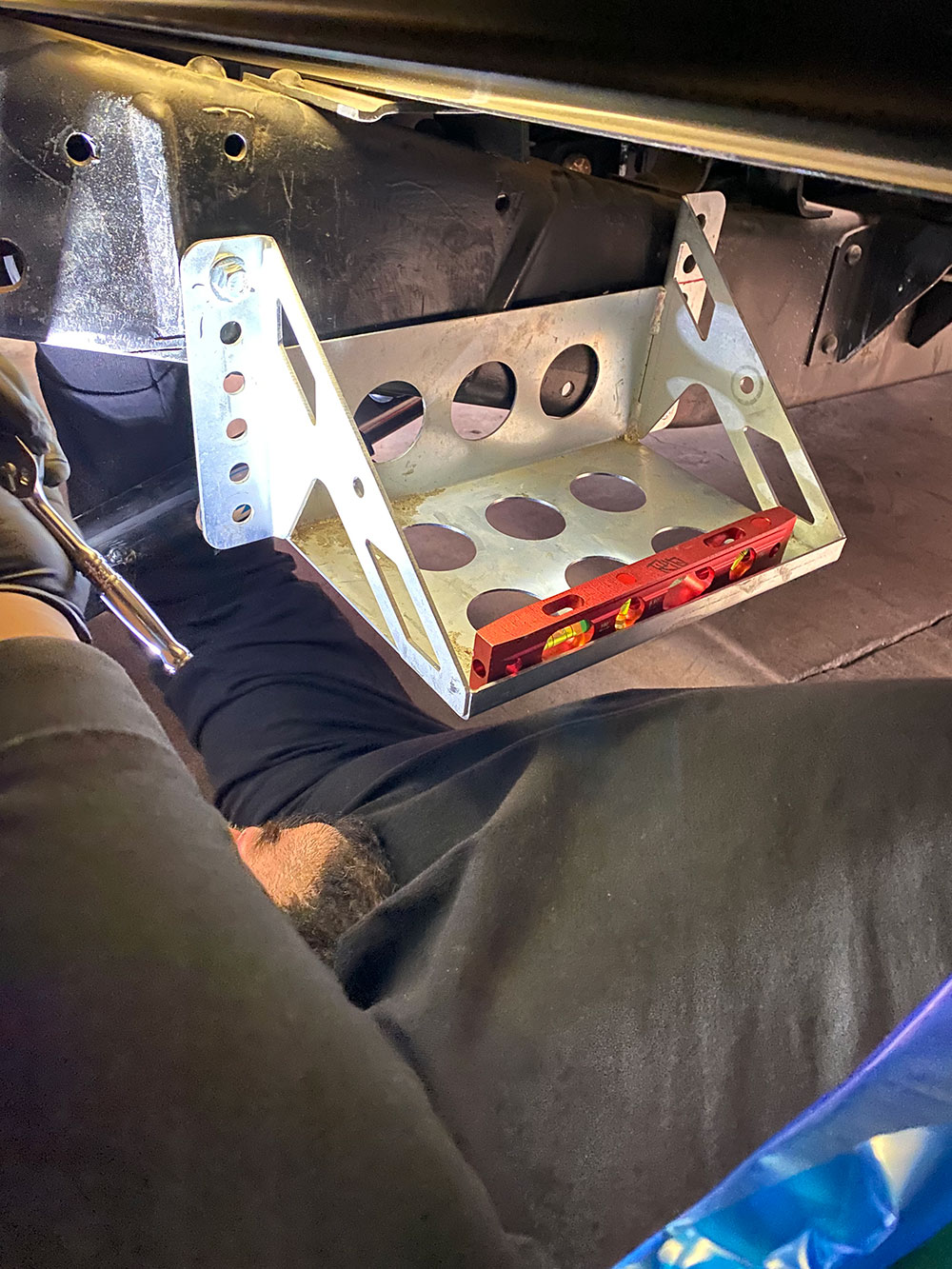 Read More: Everything You Need To Know About Wiring Harnesses For Your Classic Truck
With the same 22-circuit capabilities as the standard kit, including their signature gauge cluster quick disconnect, the Highway 22 Plus features an array of additional features to make wiring an old truck (or car, if you have one of those!) with today's technology that much easier—and without having to add on additional individual component kits. For instance, they now include a built-in flasher for LED turn signals as well as high-amp alternator and battery/main power connection kits (with dual 175-amp Megafuses). Upgrade the wiper circuit to accommodate higher-draw aftermarket windshield wiper kits and they even updated their already-comprehensive and easy-to-follow instructions. For my '69 C10, which will be utilizing a number of electronic-controlled features (against my old-school, "manual everything" nature), the expanded capabilities of the 22 Plus made it the perfect harness to use.
Jobe Jimenez, the owner of Jimenez Bros. Air Ride and Rod Shop where my C10 currently resides, decided to educate his young, aspiring wiring pro in the making, Rio, by giving him this project to tackle after hours and weekends. His goal was to get him familiar with the form and function of full vehicle harness installations—every aspect—which made the 22 Plus an even better choice as opposed to a more basic/less circuit system. Along with the American Autowire harness kit, Rio was also tasked with configuring their remote master disconnect switch kit (a theft deterrent option), Wilwood's electronic parking brake harness, the Dakota Digital HDX system (as well as their adjustable dual fan controller), and adapting the Eddie Motorsports' LED tail lights conversion (the RetroBright LED headlights from Holley are a direct plug-in).
With the number of "underdash" components we were dealing with, we decided to make a dedicated and serviceable (removable) panel in which to mount the fuse panel and Dakota/Wilwood controllers. For the servicing aspect, we obtained American Autowire's 22-port weatherproof bulkhead connector kit—a master disconnect plug if you will, that will allow the complete panel to be removed quickly and easily. And as part of Rio's grooming, as it were, he was tasked with "combing" each grouping of wires (tail light harness, engine bay, and so on), which may be tedious and time-consuming, but in the long run benefits both form and function by providing a cleaner layout and helps prevent any kinks or shorts by having the wires run evenly rather than haphazardly (messy).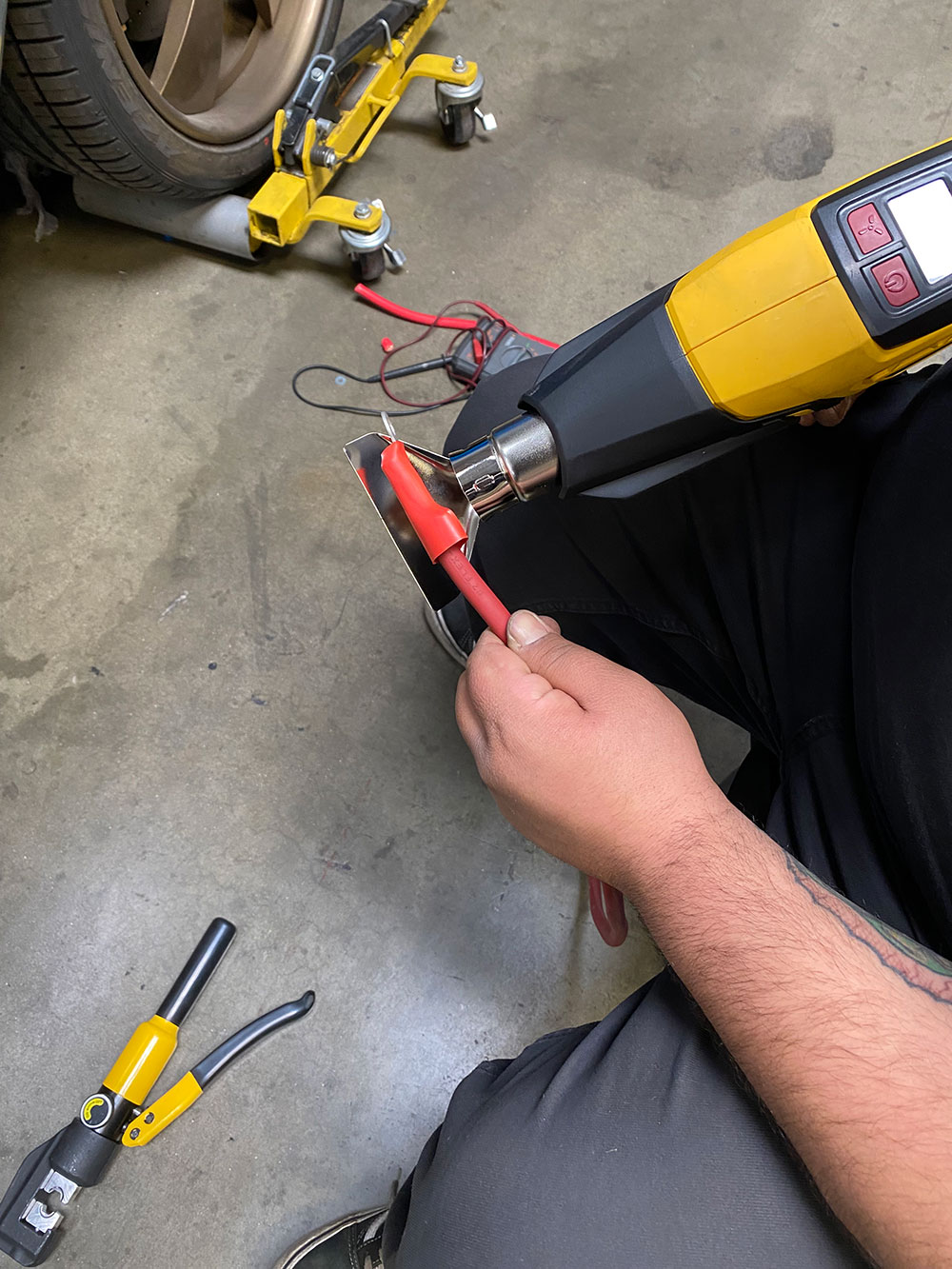 Read More: Matt Girard's 1972 F-100 Carries on a Family Tradition
With (very) high aspirations, we started off early one Saturday morning, with one of us (not me) envisioning the entire job being completed the following evening. Well, it was finished on a Sunday, but that was after a number of afterhours sessions during the week as well as a couple Saturdays to follow!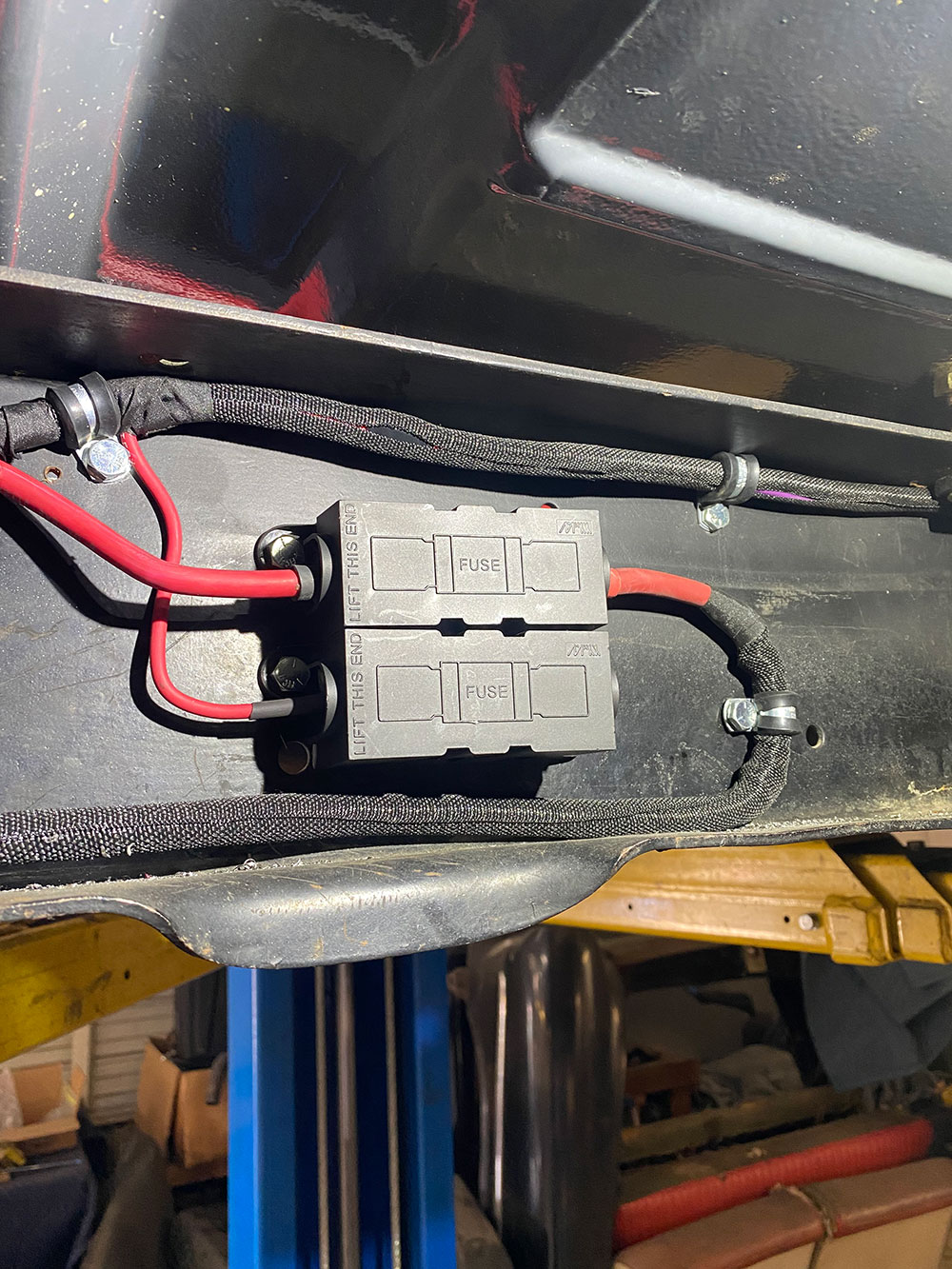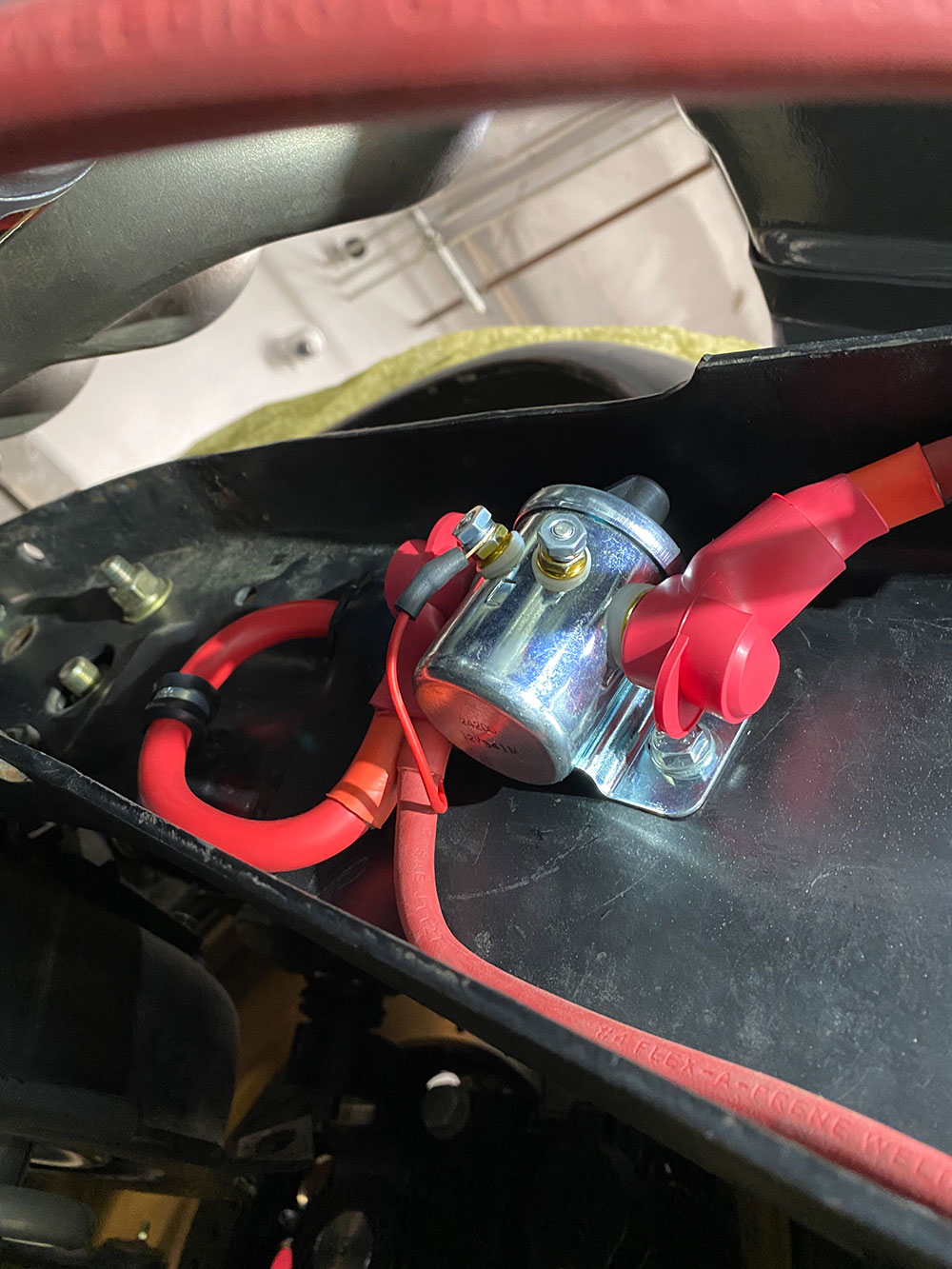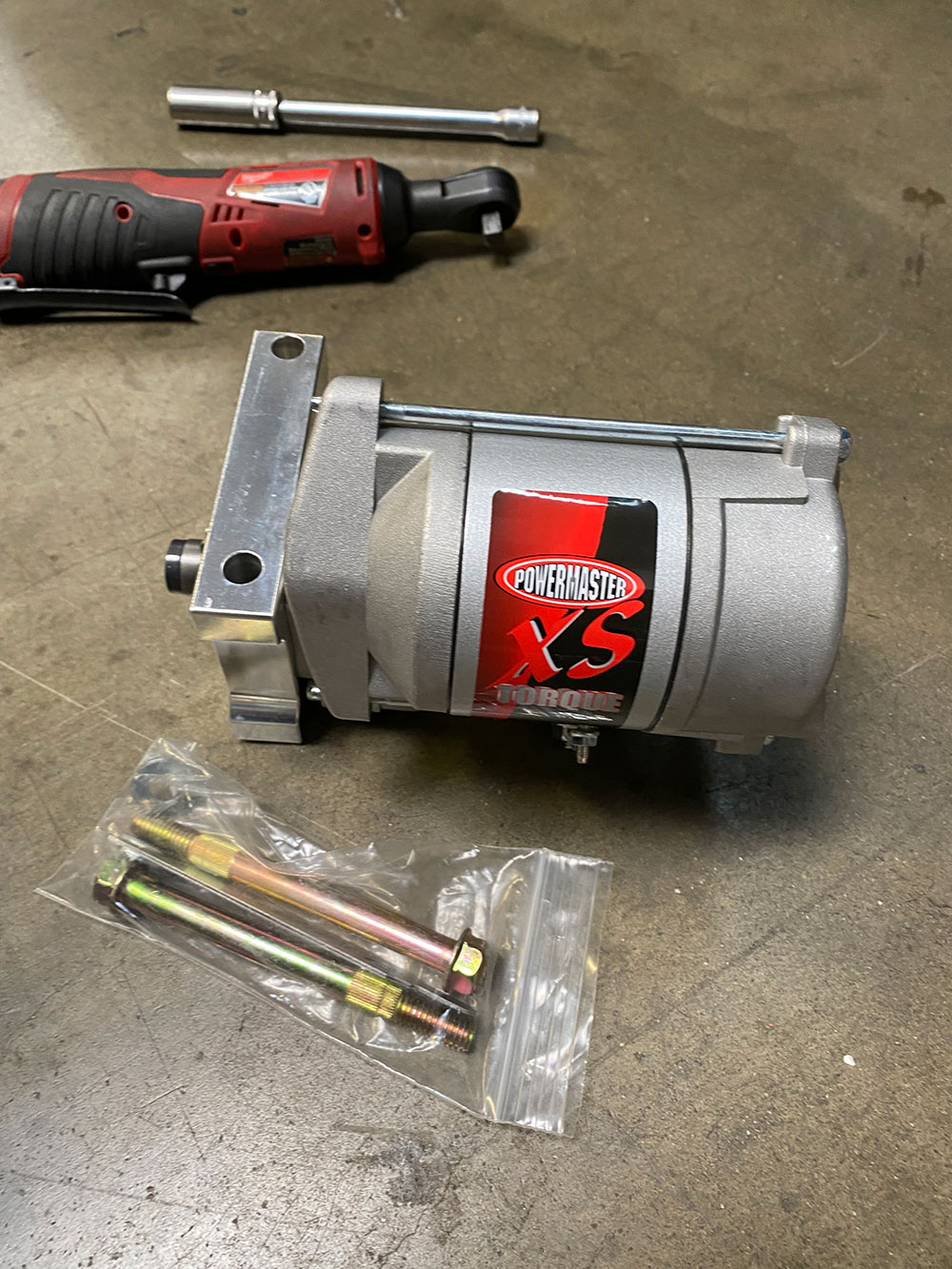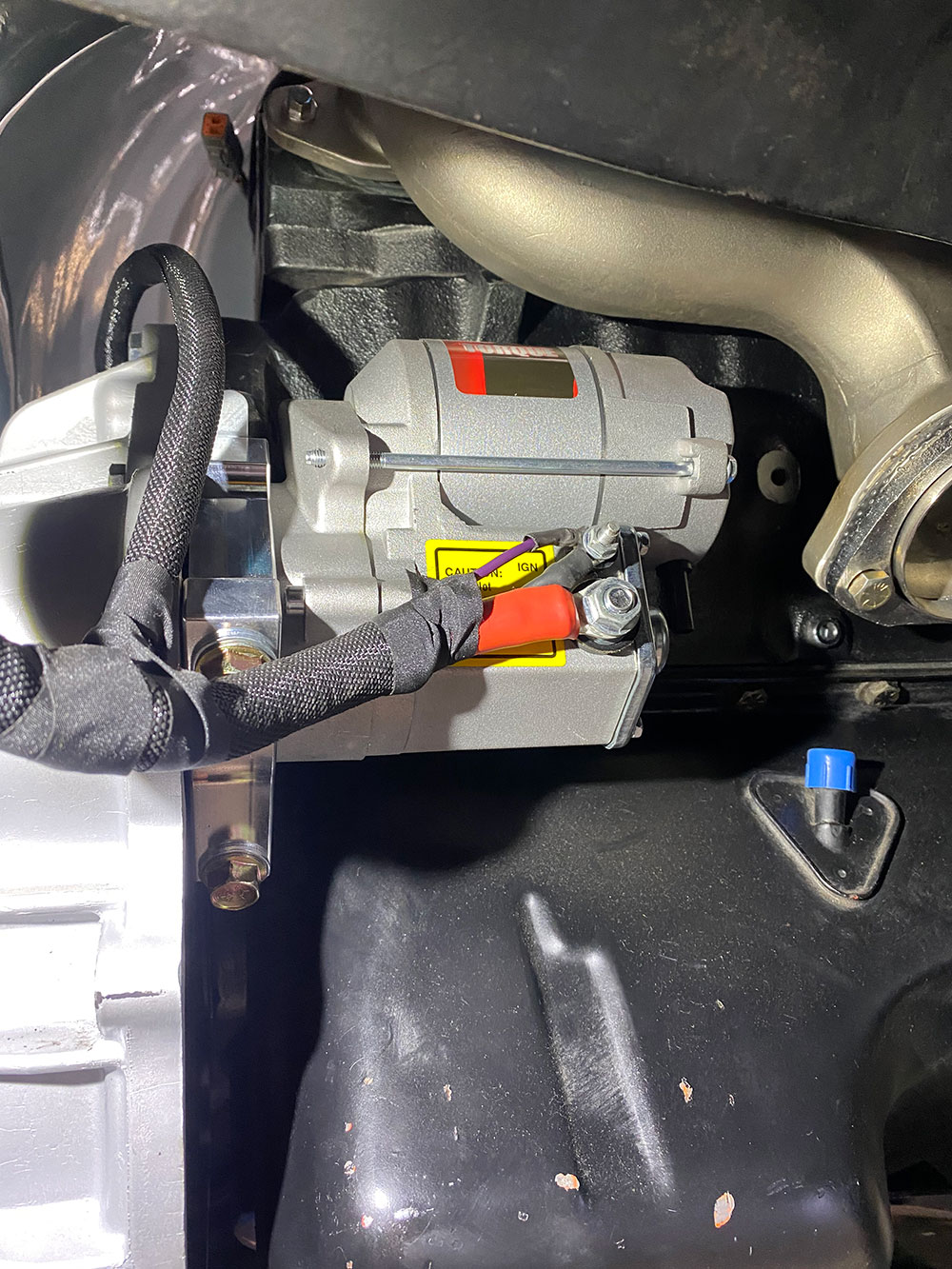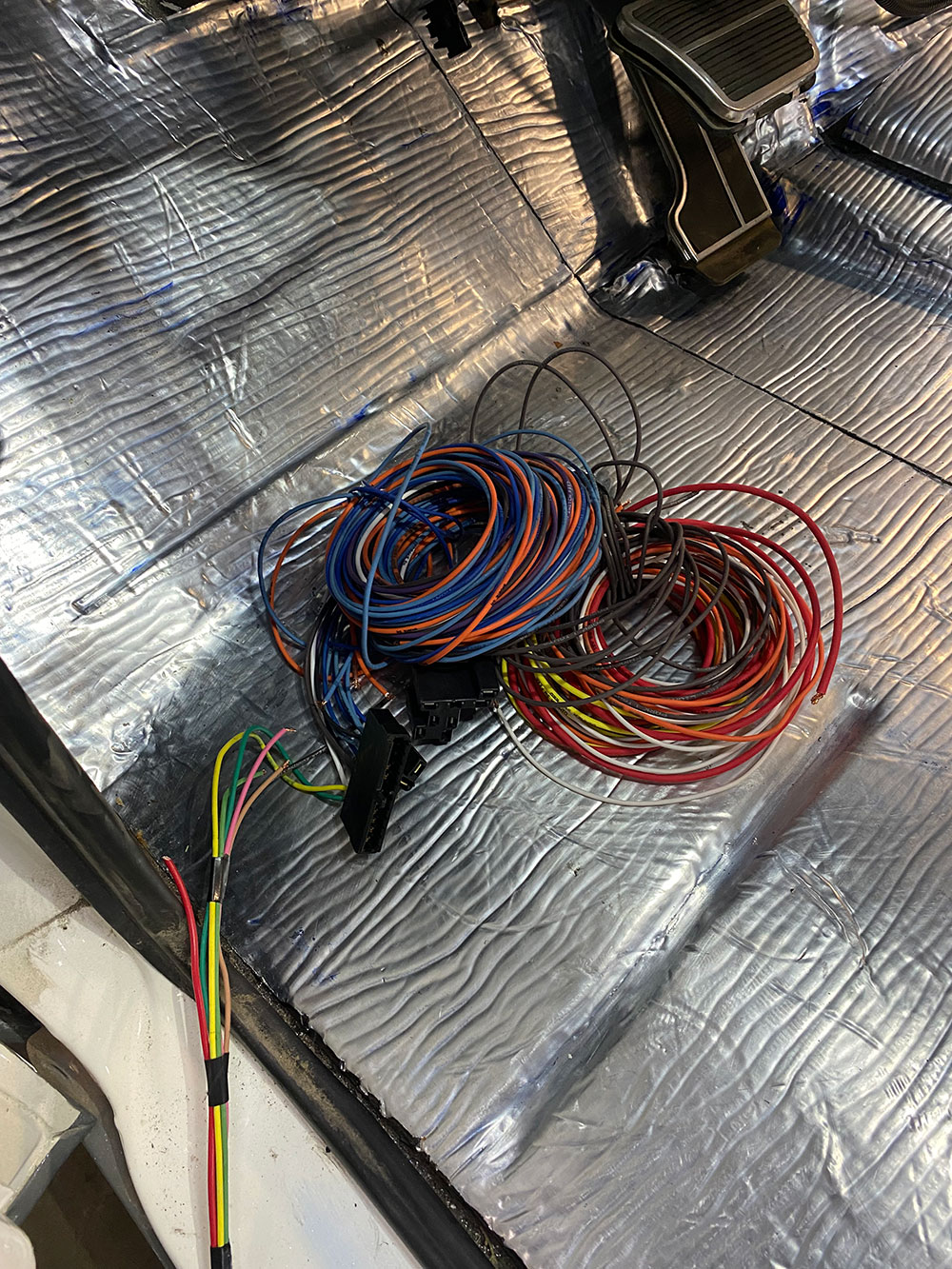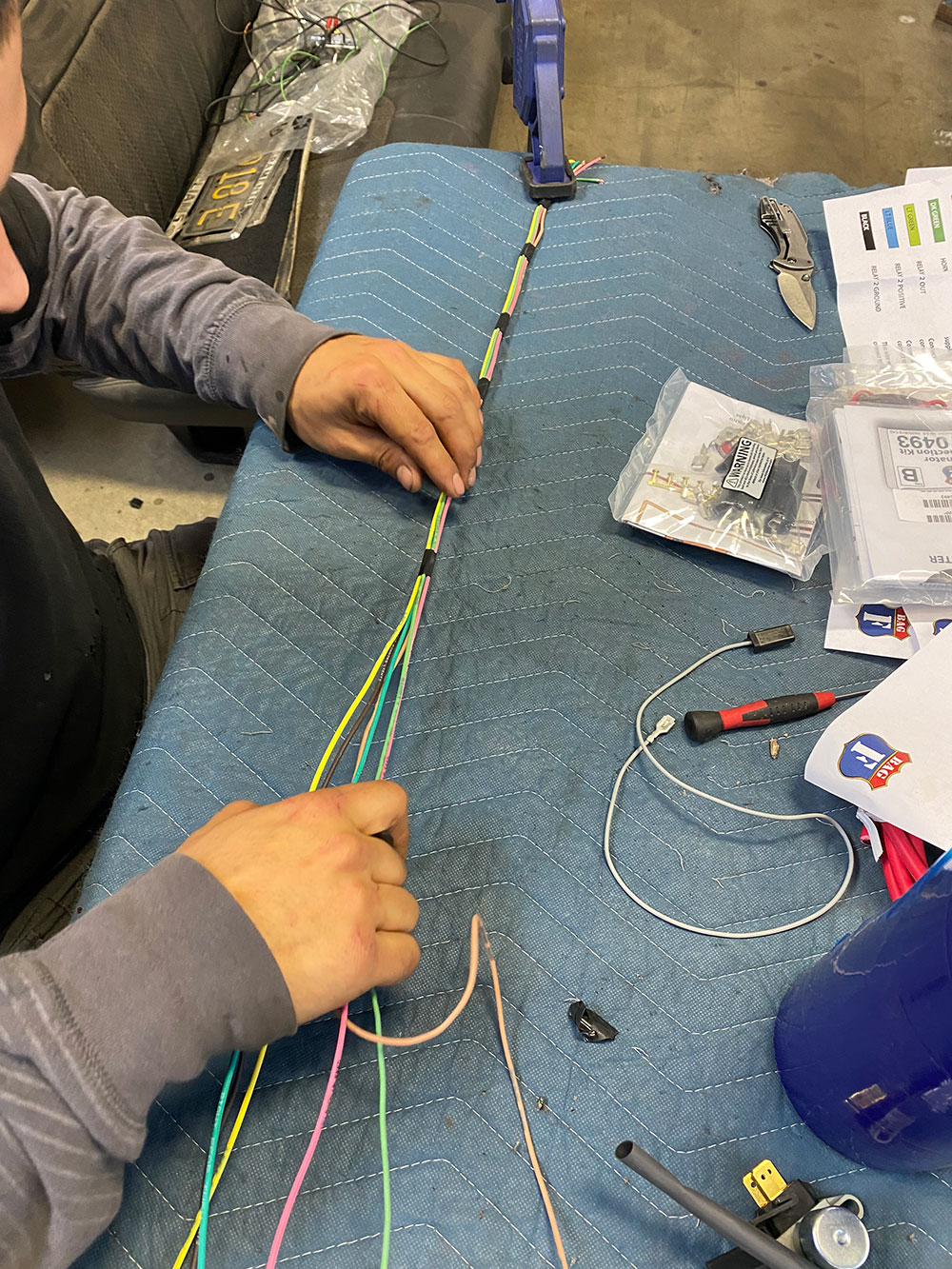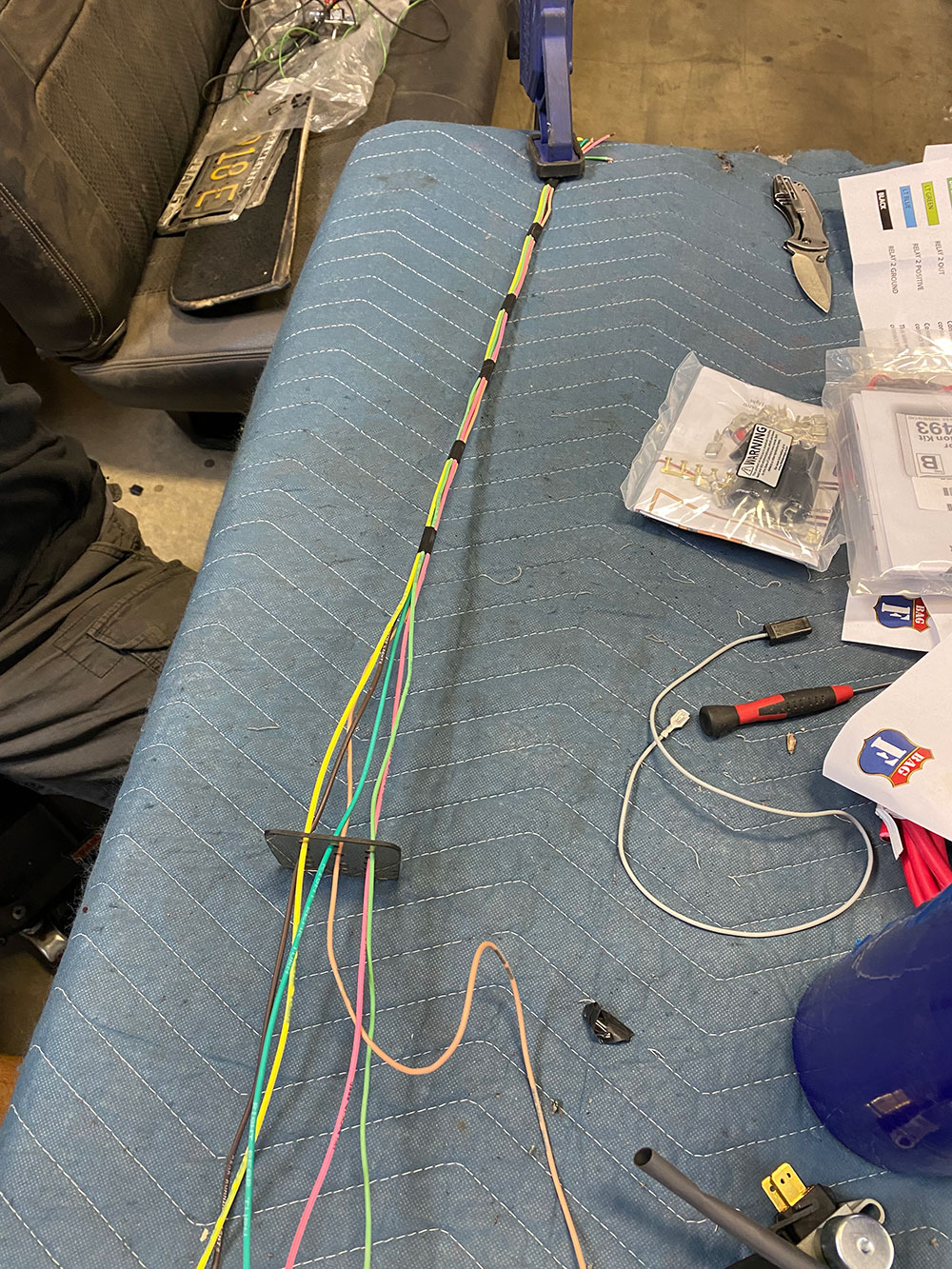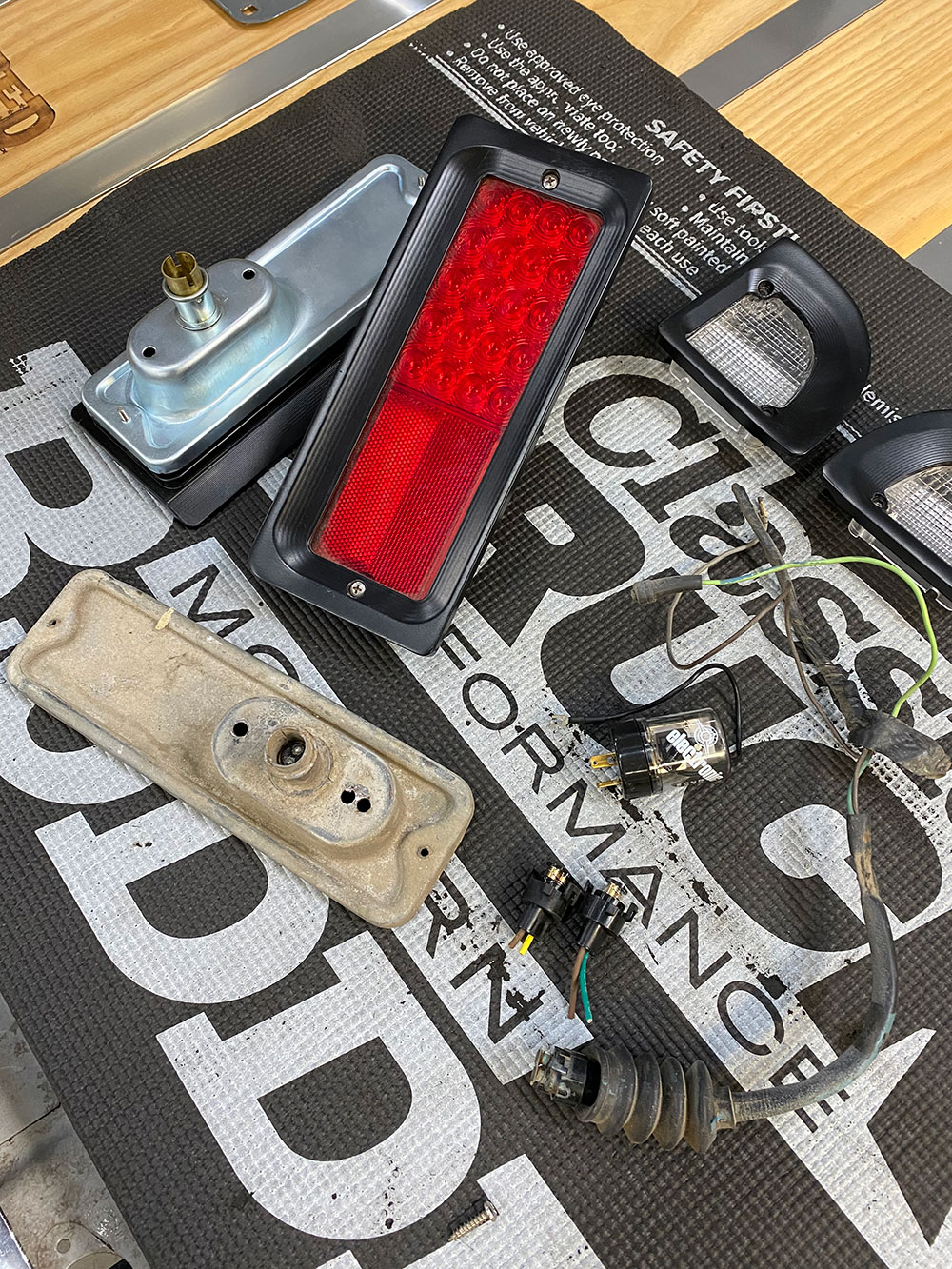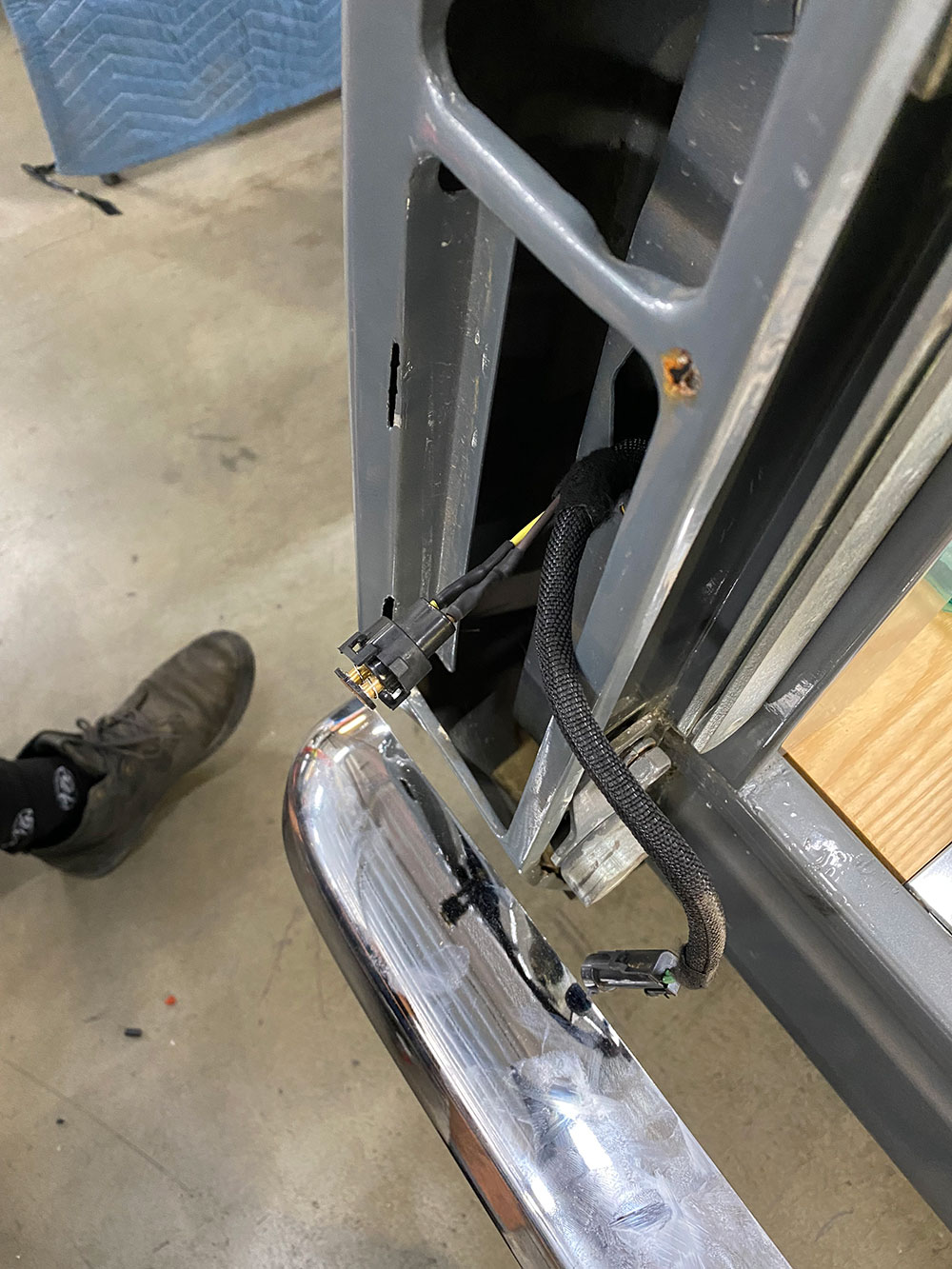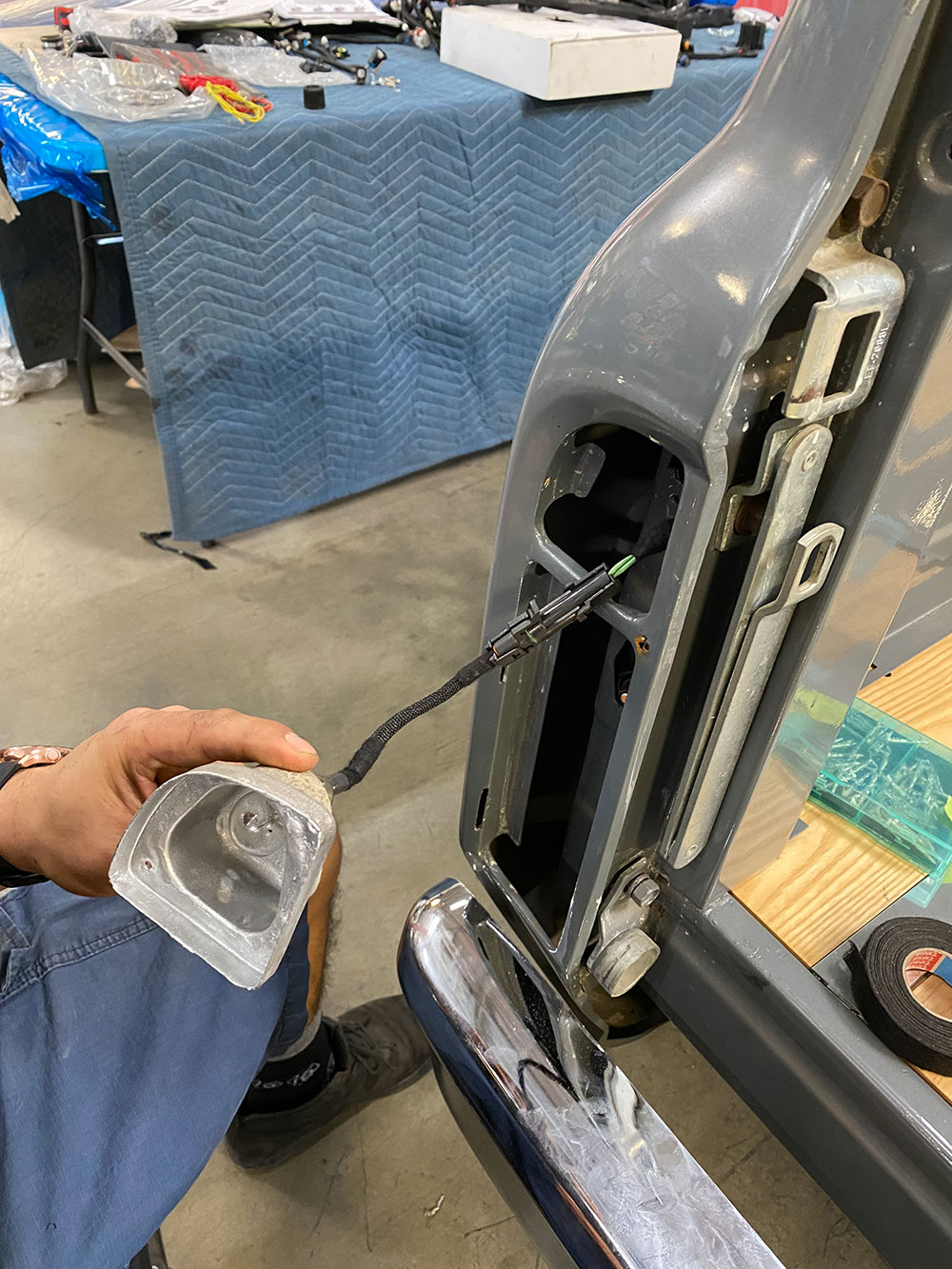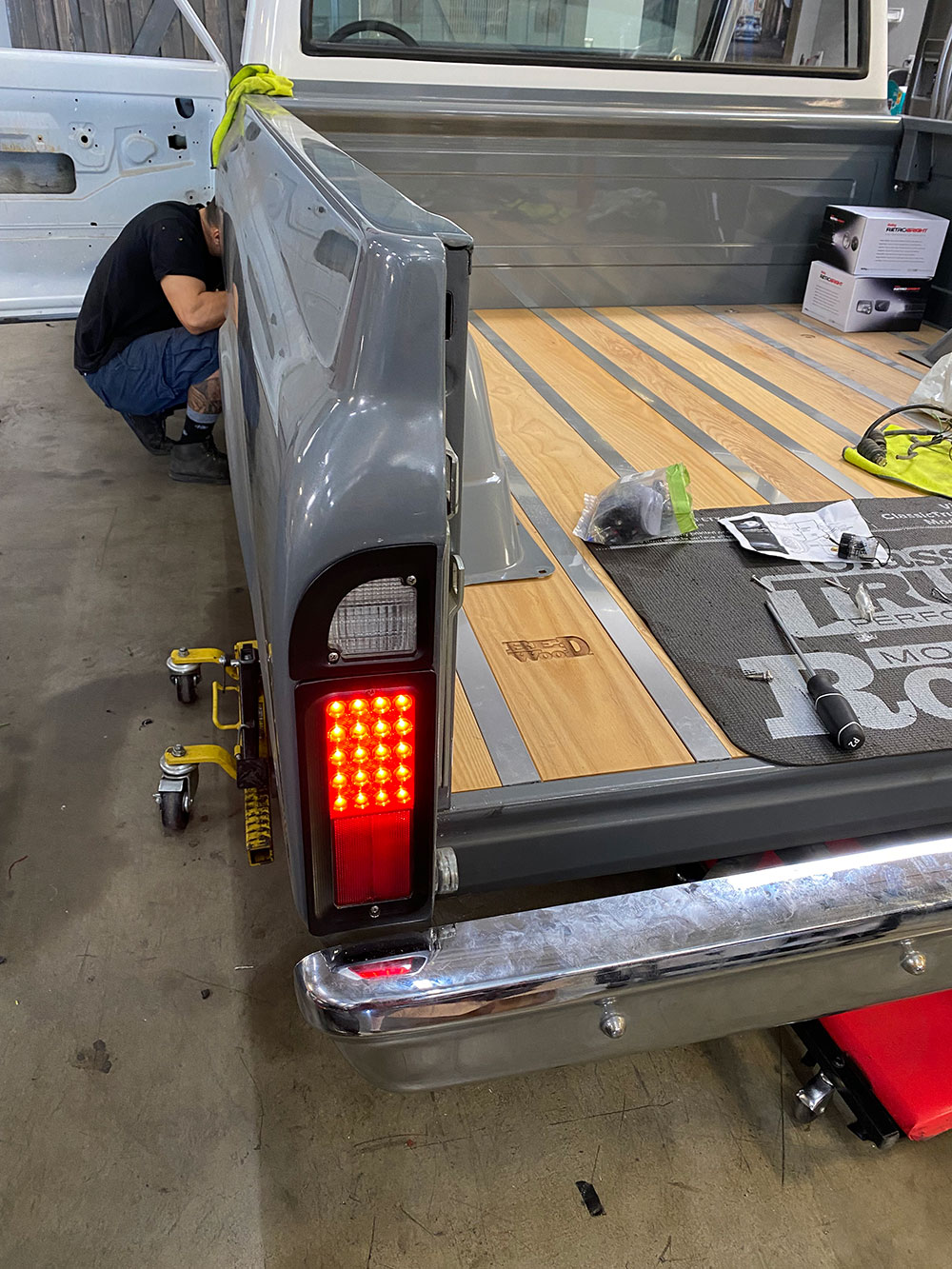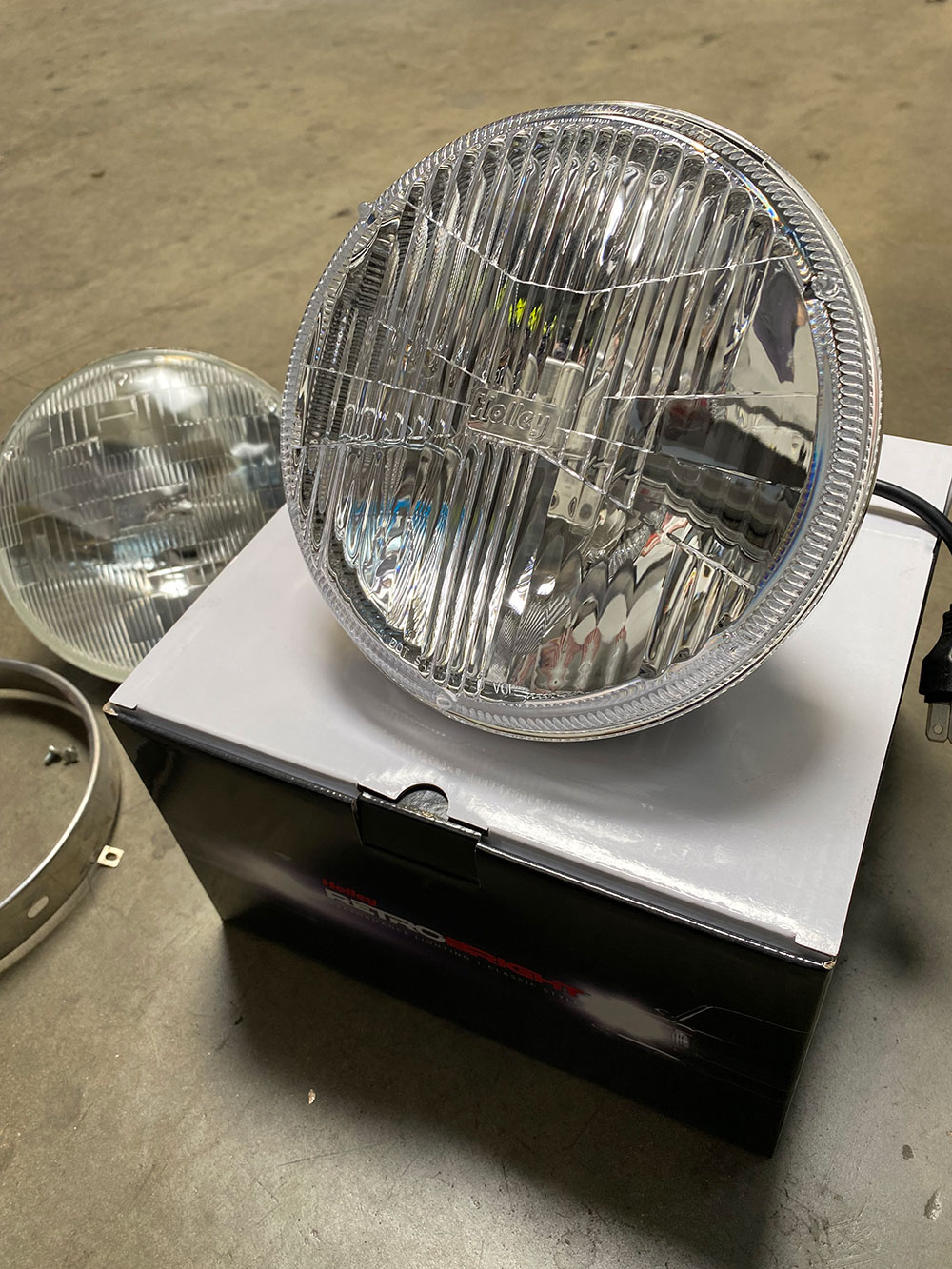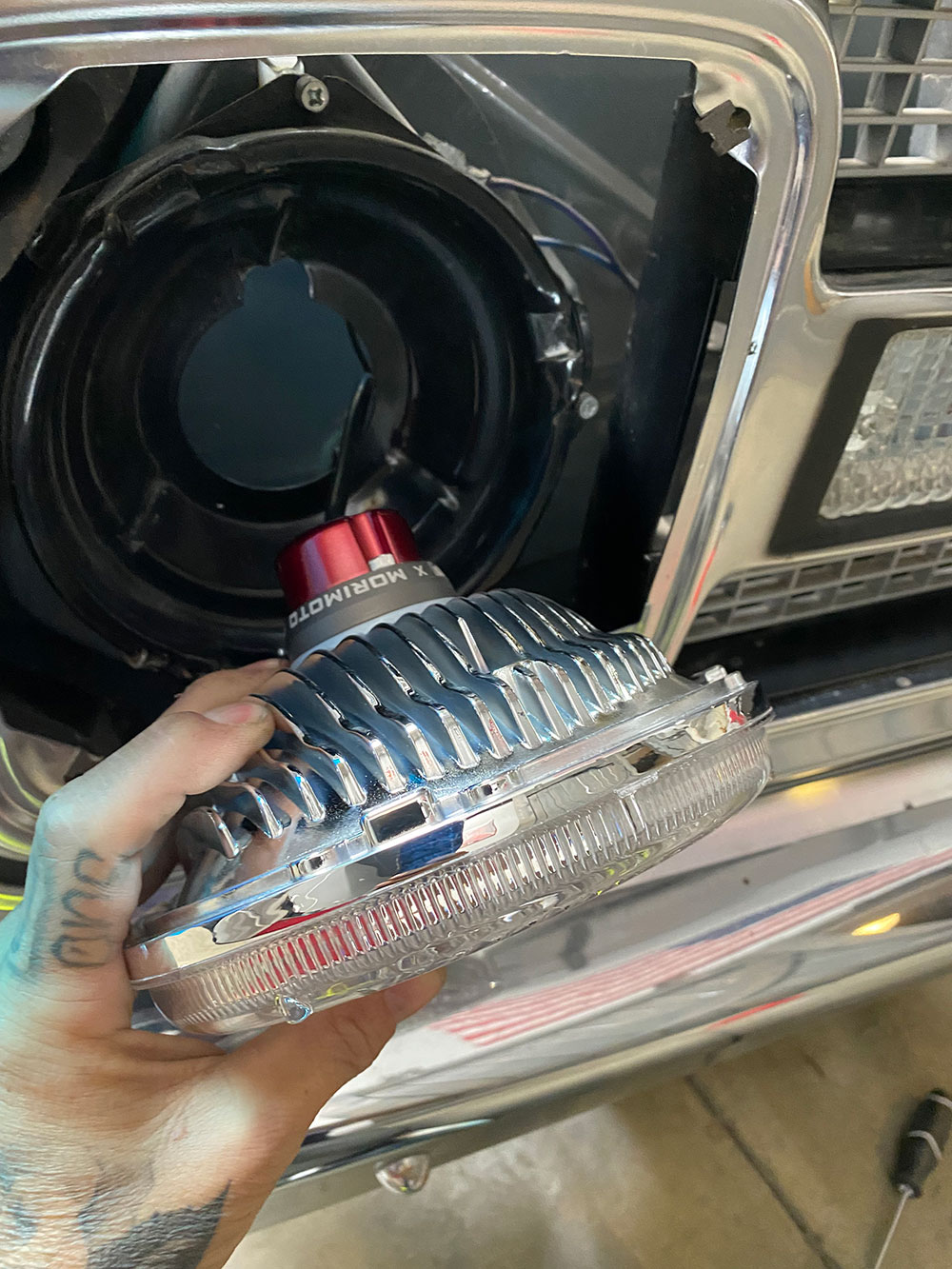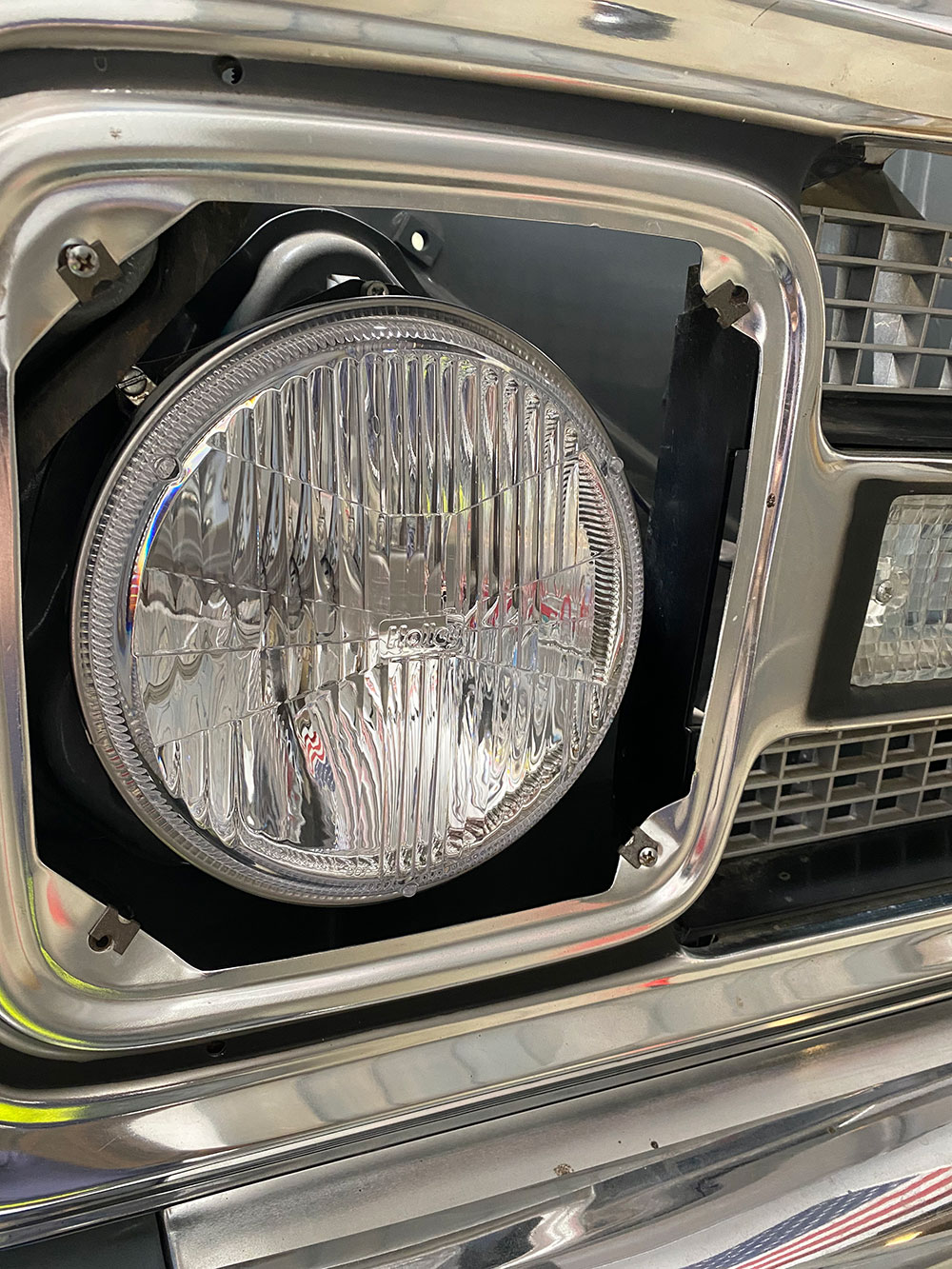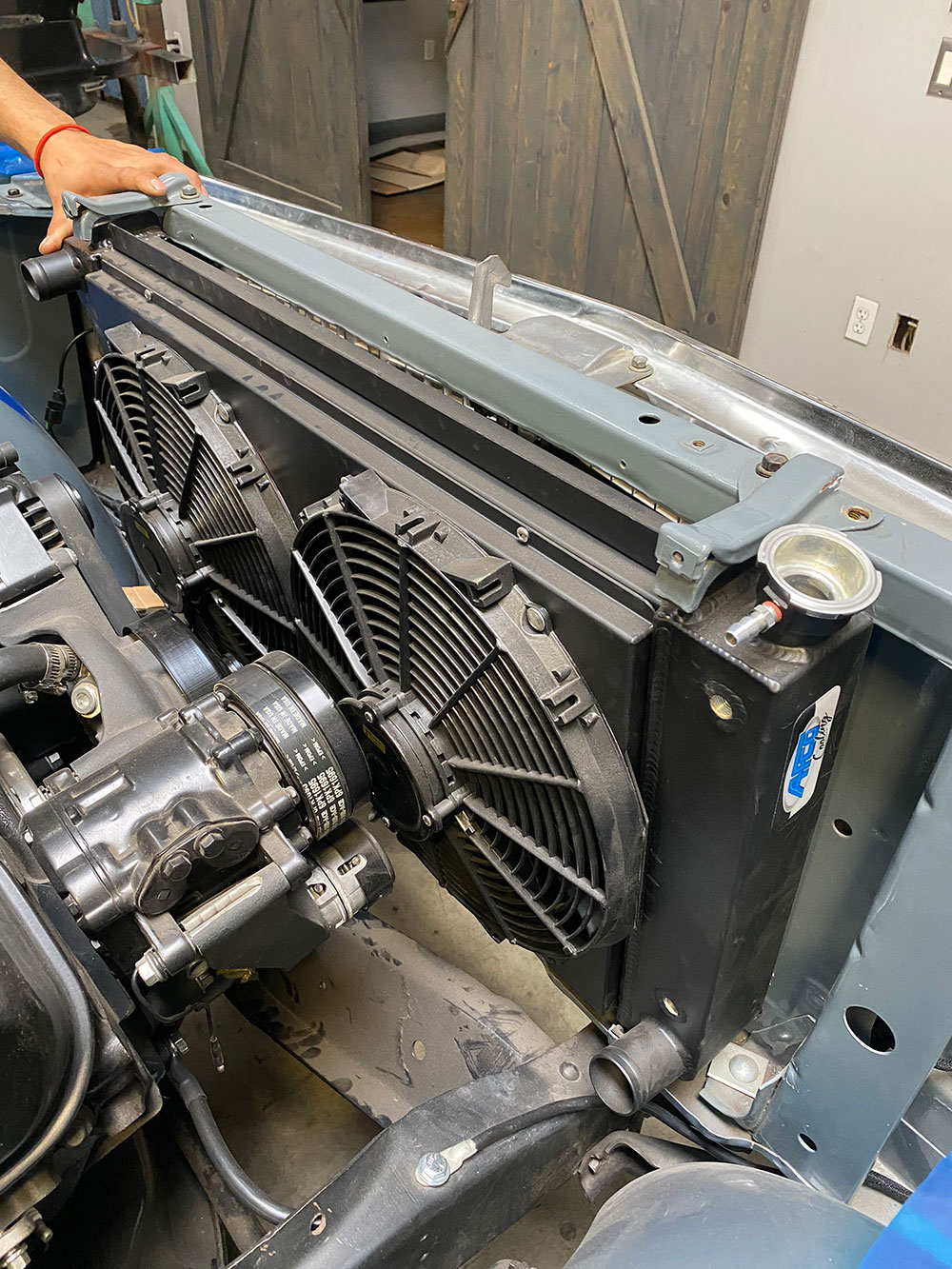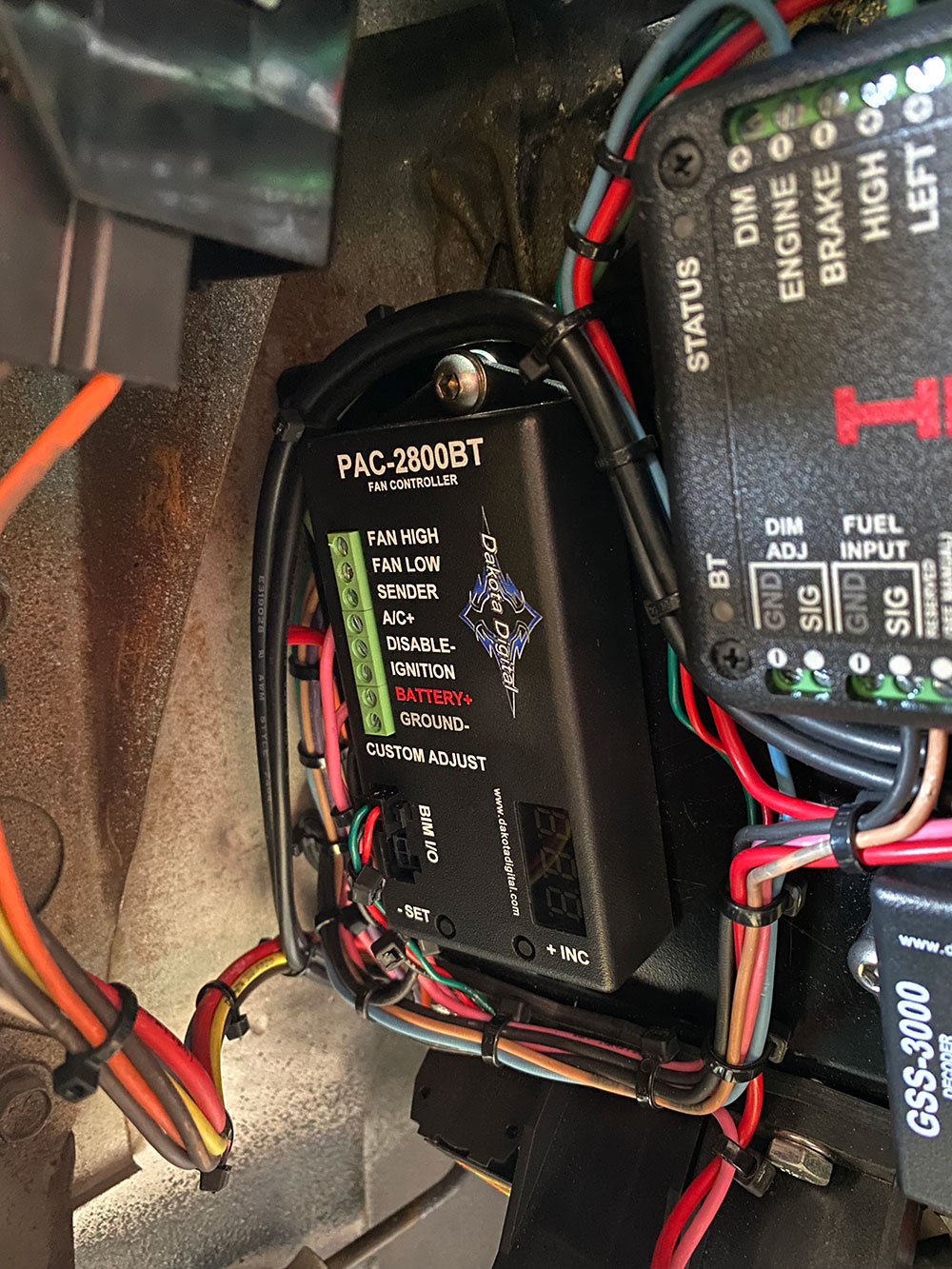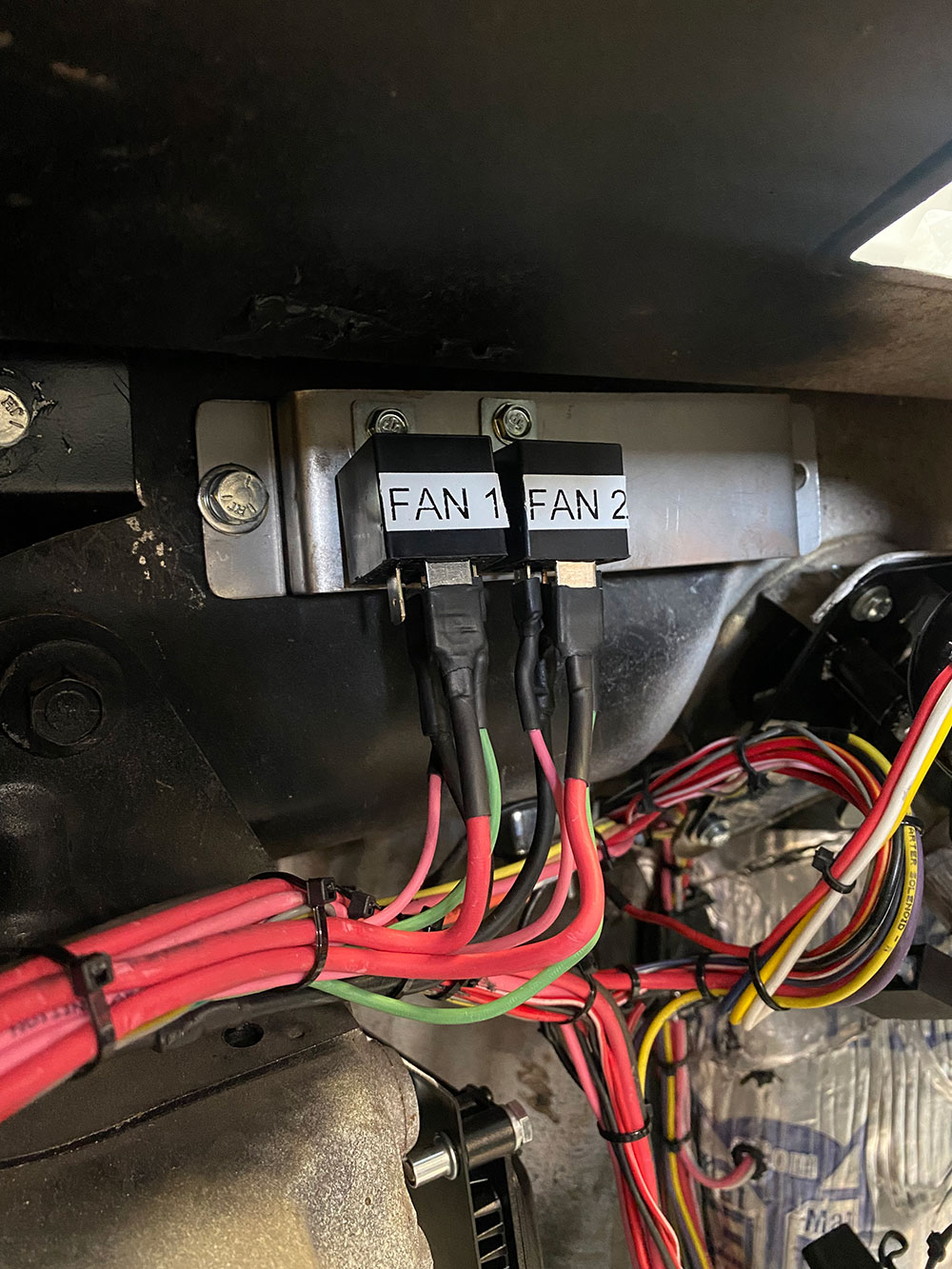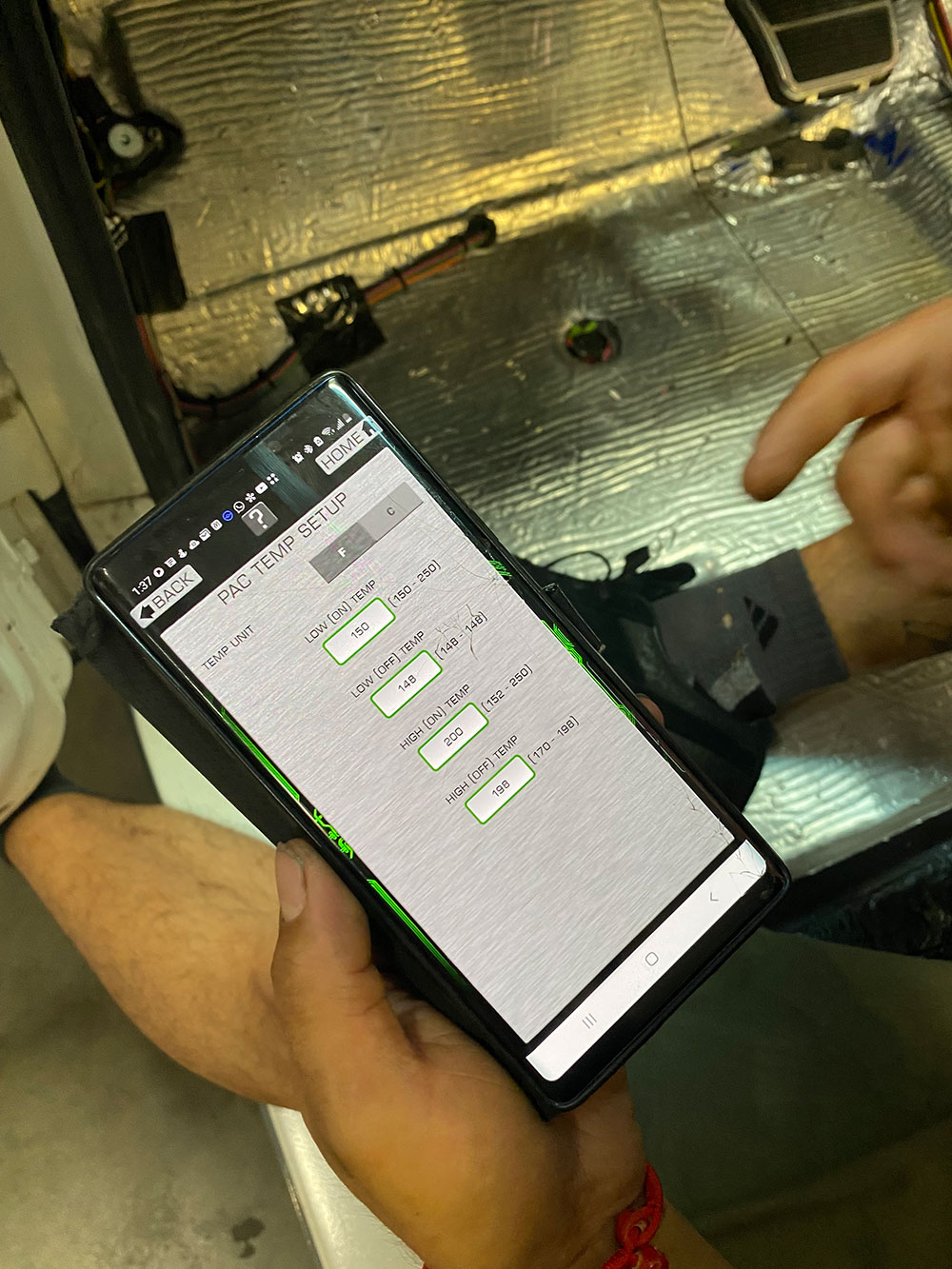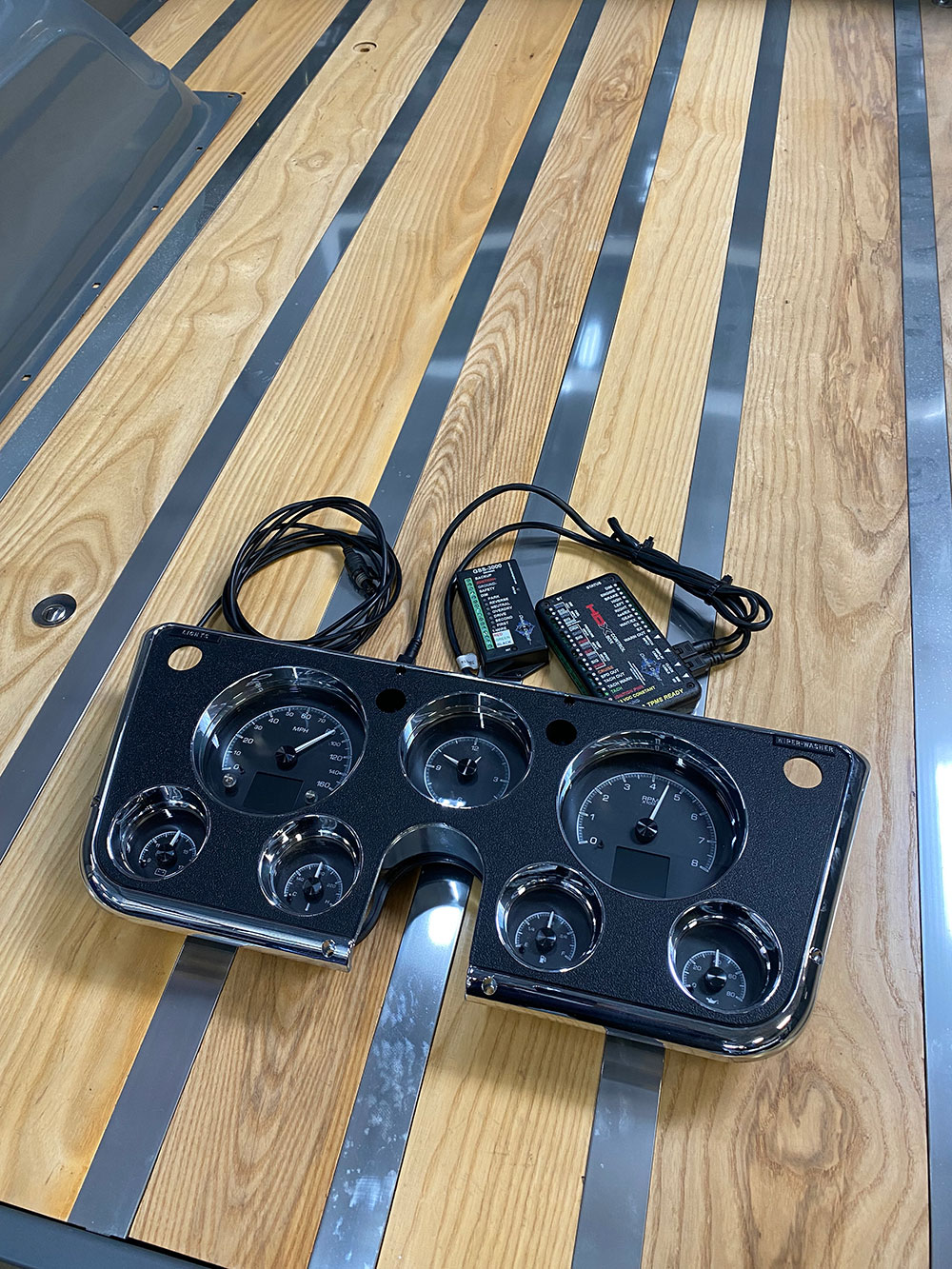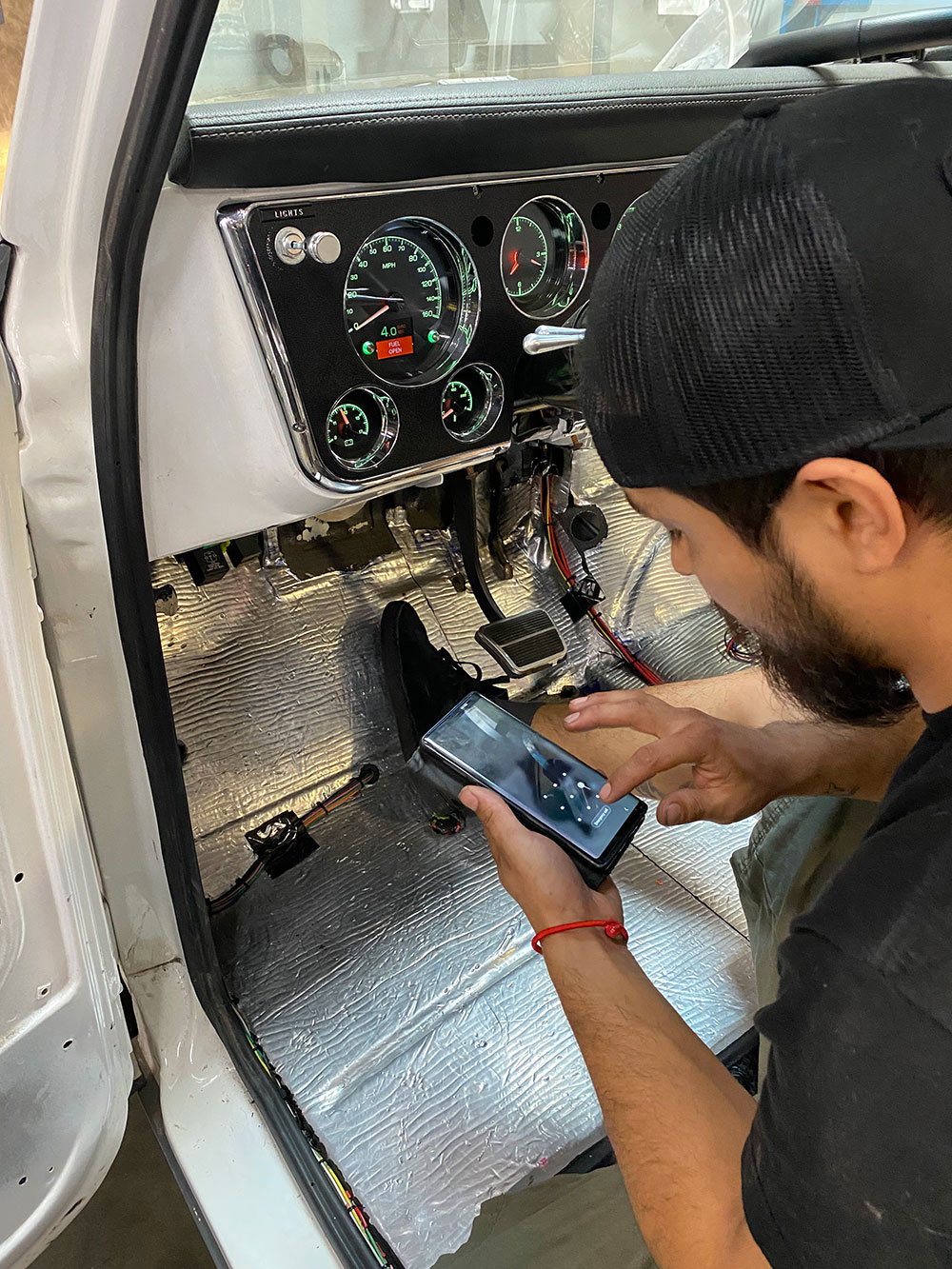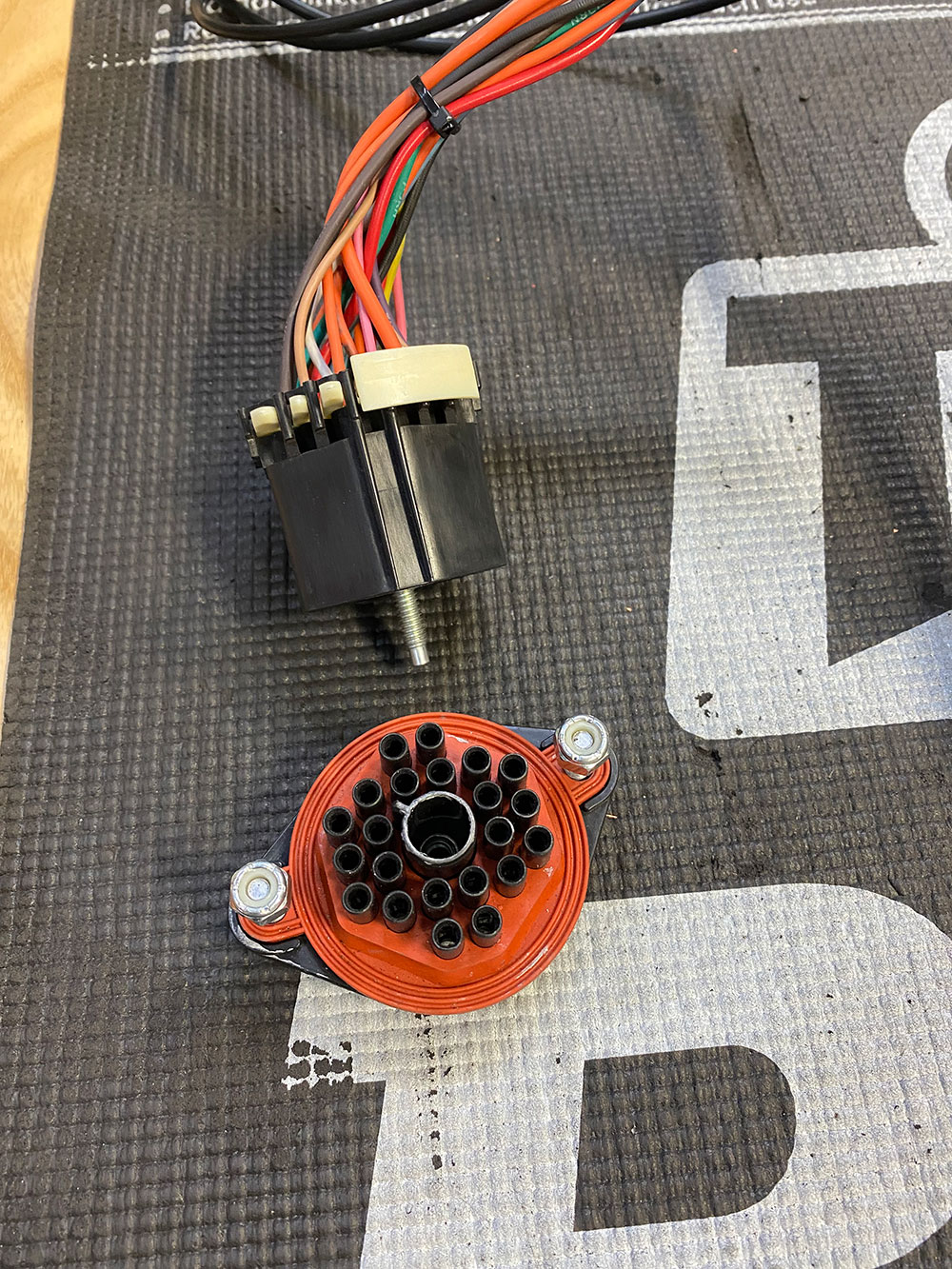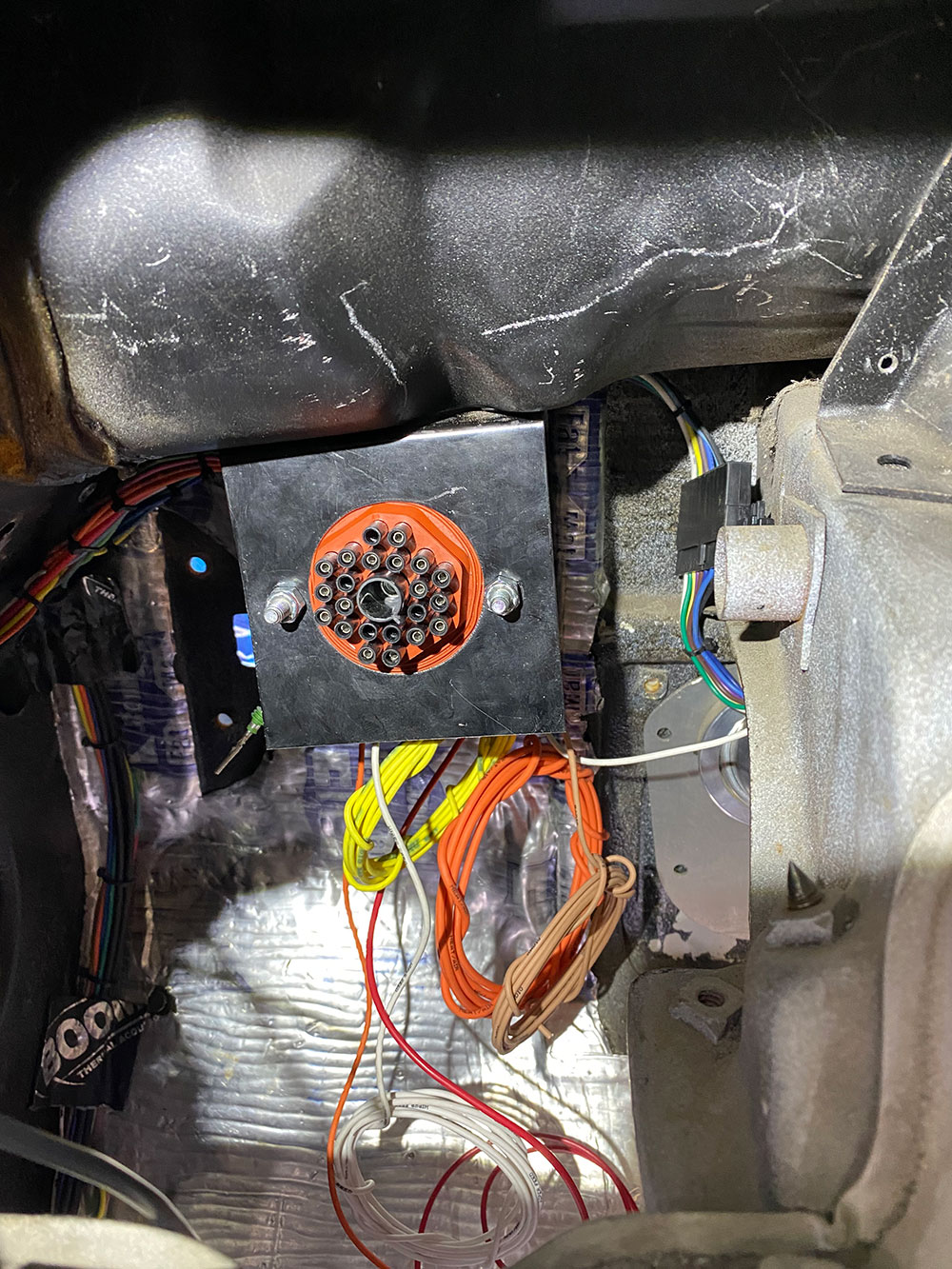 Sources
American Autowire
(800) 482-9473
americanautowire.com
Jimenez Bros. Air Ride & Rod Shop
(951) 343-5948
jimenezbrosairrideandrodshop.com
Dakota Digital
(800) 852-3228
dakotadigital.com
XS Power
4xspower.com
Eddie Motorsports
(888) 813-1293
eddiemotorsports.com
Retrobright/Holley
holley.com